"Million Dollar Product Promises"
How to get the big idea about your product or service across in a single sentence (Plus a done-for-you Online Wizard)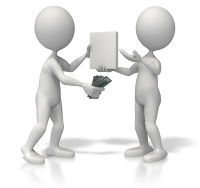 On this webinar we'll cover how to quickly and easily come up with your own powerful product promises so you can sell more of your products and services more easily.
You can use these techniques to cut through all the advertising clutter fast, get the "big idea" about your product into concrete form fast, and even use that big idea to make more sales and increase customer confidence and understanding!
Heck, I even show you how to use an Easy Online Wizard to do it all in less than 10 minutes!
In fact, here's just a sample of what we'll answer for you / cover on this incredible webinar:
What is a "product promise" and why do you need one?
The main elements you have to address in your product's promise so yousatisfy your prospect's subconscious buying criteria.
Step by step how to use the Product Promise Wizard to come up with your promises in just a few minutes.
How and WHERE to use product promises to make more sales.
The differences (and similarities) between product promises, elevator speeches, and main headlines.
LIVE DEMO of the wizard with an attendee (have me help YOU craft your product promise)
How to tweak your product promise for maximum results and sales
... and much, MUCH More!
Don't miss this breakthrough webinar that will finally create the perfect statement that tells your potential customers and prospects exactly what your product or service is, what it can do for them, and how it helps them in one, easy, simple, powerful statement.
Product Promise Express Wizard
So shockingly simple and powerful... now everyone can quickly generate profitable product promises in seconds!