"Your Personal Path To Profits"
How to Discover the Best Way for YOU Personally to Make Money Online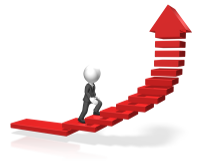 On this 2-part webinar series we'll cover how to choose the right product or service (or anything else) that makes the most sense for you to sell.
You can use these techniques to build a business that is both fun and profitable, create something you enjoy doing and you're good at, and even increase the likelihood that you'll stick with something long enough to get the results you want!
Heck, I even show you how to test a market using someone else's product!
In fact, here's just a sample of what we'll answer for you / cover on this incredible webinar:
Your options for what to sell online
How to know if something is right for YOU to sell or not
How to know if you should sell a service
How to leverage and increase what you're already doing now
Why "tools" are something everyone can (and should) sell
How to offer a service (especially when testing a market) without you having to do any work
Why offering a service is not nearly as scary as you might think
Why information and software are (almost) always the best options for anyone who wants to sell "digital" only
Why coaching might be the key to your online profits
The truth about resell rights products / private label and any other "off the shelf" products you can sell
... and much, MUCH More!
Don't miss this breakthrough webinar that will help you finally figure out once and for all what YOU should be selling and then get to selling it!