All The Cool WordPress Plugins Jim uses in his business... and you can too!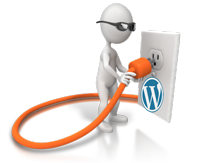 On this webinar we'll cover which WordPress plugins to use and HOW to use them to sell more.
Use what we'll teach you to see which plugins work, get the lowdown on the exact plugins we use for WordPress, and even see the theme I've used for over 2 years now and love!
Heck, we'll even have Soosan make a special guest appearance to discuss plugins and how to avoid problems (and solve those problems if they crop up)!
In fact, here's just a sample of what we'll cover on this incredible webinar:
The exact theme we use to create our sales and opt-in pages
The plugin we use to block spam in the comments and trackbacks WITHOUT using "captcha" (Cost $0)
How we create link trackers in a flash (Cost $0)
The best SEO plugin we've ever found (Cost $0)
The membership plugin we use that is second to none
The plugin that protects our sites against hacks and malware (Cost $0)
The $9 countdown timer we use that works great!
The plugin that lets you clone your entire website onto another site (Cost $0)
The plugin that lets you create COOL Checklists that your users can even download as PDF files (Cost $0)
The plugin that lets you instantly clone a post or page to save a ton of time (Cost $0)
... and much, MUCH More!
Don't miss this breakthrough webinar where you'll finally get to see all the plugins we currently use that work great so you can use them too.