-=-=-=-=-=-=-=-=-=-=-=-=-=-=-=-=-
You Can't "Fix" Most Problems
By Jim Edwards
-=-=-=-=-=-=-=-=-=-=-=-=-=-=-=-=-
Fixing problems rarely works and leads us to repeat those problems over and over – sometimes for years.
A lot of us try to "fix" things that aren't working in our lives and business. It seems natural.
We try to fix those problems by:
– getting more knowledge from someone else
– hiring someone else to "fix" the problem for us
– reading a book
– surfing the Web for answers
– asking a friend
– buying a new course or product
But you know, sometimes the solution is to stop trying.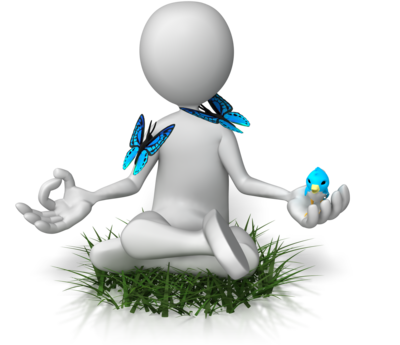 By that I don't mean give up… I mean just stop, get quiet, and reflect a little bit.
Often the answers we need to any problem are already inside us.
The problem with problems is, we're so noisy inside our own heads that we can't hear the solution calling out in its quiet voice.
Stress and the rush to "fix" whatever is wrong as fast as possible creates so much noise and confusion we can't hear or see the solution that's often right in front of our faces.
I'm going to make a suggestion to you – one friend to another.
The next time you have a problem or need to do something new, your fist step is to do NOTHING.
That's right.
Step #1: Do NOTHING.
Instead, sit quietly and visualize the successful outcome you want to achieve.
In other words, don't focus on the problem, visualize the successful outcome.
Whether it's a big problem or a small problem… new problem or old problem… forget the problem for a few minutes and focus on getting very clear on the outcome you want in this situation.
Then get quiet and listen for the solution as you TRUST that a solution, or at least the next step in the process, will become clear.
You may need to repeat this process a few times with sticky problems, but as you practice, you'll see it gets easier and easier.
Visualizing the outcome you want – not focusing on the problem at hand – holds the key to actually solving your problems.
I personally start every day with this type of visualization.
I sit quietly aned see the entire day going smoothly and well hours before it happens. And guess what? More often than not my days go smoothly and problems get solved naturally and with low stress.
That's not to imply I don't have frustrations (I do)… but I have FEWER frustrations and get more DONE by doing this simple exercise FIRST in my daily routine than by not doing it.
Bottom line: next time you have a problem, instead of rushing in to "fix" things that are going wrong and looking for external solutions, get quiet and look inward for the direction you need.
It's so simple – yet so powerful.
Give it a try – you have everything to gain and nothing to lose!