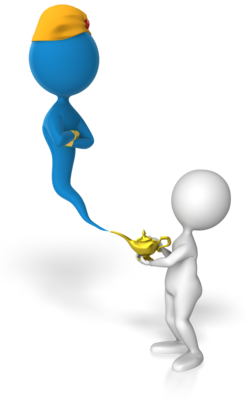 The magic ingredient is still you.
As you may or may not know, we released a dozen new genies this week that use our proprietary AI technology to create content and get you to your first draft even faster than before!
You can watch the replay of the release here: https://members.contentmarketingscripts.com/live-masterclass/
Yesterday, you received an email saying "Congrats You Are Registered." This is for the Elite level of Content Marketing Scripts, which gives you access to the genies 😉 
This unbeatable combination of wizards and genies is creating a toolbox unmatched anywhere on planet Earth for content and copy.