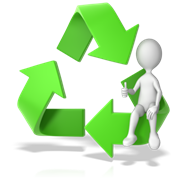 If you create info-products like ebooks, books, cds, dvds and the like, let me ask you a question. Do you want to create new versions of those info-products all the time, or would you rather create them once and then "set it and forget it" for years, if not forever?
I think I know the answer already. Of course you'd rather create something once and then just concentrate on selling that product with very little – if any – maintenance issues.
In fact, here are 5 reasons why you want to drop what you're doing and go make your own evergreen products right now!
You Don't Have To Redo Them Very Often, If Ever

When you create an info-product the right way, the only thing you'll have to do every once in a while is perform minor touch-ups.
They keep selling for years (even decades)

I have several products that have sold continuously online since as far back as 1997. When you add up those sales over almost the last 2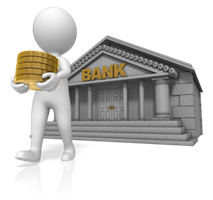 decades it's an impressive amount of money.
They create steady, dependable profit centers

The nice thing about evergreen products is that they just keep selling. All the marketing you do, links from other people, articles, videos and more act like compound "marketing" interest that just keeps feeding the funnel month after month, year after year.
They help cement you as a long-term expert

When you have an info-product that's been around for a long time, that's how people see you've been doing whatever you do for a long time. Sure, you might come out with a new edition of your book with minor tweaks, but people will see that your book has been the gold standard for years.
It's nice to watch checks come in every month from something you did a LONG time ago

In the end, we're here to make money. A nice stream of dependable checks from a solid evergreen product gives you options in life. I always like to say that 5 years will be here 5 years from now, whether you do anything or not. Think about how cool it would be 5 years from now to have a stable of evergreen products that paid you every single month!
By the way, one of the easiest and most useful evergreen info-products you can create is an interview with an expert (either you as the expert, or you as the host interviewing someone else). Interviews are not only easy to create, but you can publish them as books, ebooks, DVDs, webinars, teleseminars, home study courses, and more! Interviews are like the "Swiss army knife" of the info-product creation world.
One more thing…
If you'd like to sell more, promote your books, and create incredible content using interviews, the "Expert Interview Wizard" helps you make everything you need to create, host and promote amazing, profitable interviews in just 3 to 5 minutes flat! Watch the demo here AND get a special price, but only for a limited time! http://InterviewWizardSpecial.com