(Sick of Wasting Time and Money on Ineffective Marketing? Learn How to Understand Your Ideal Customer with These Proven Methods.)
Discover the 2 easy ways to connect deeply with your ideal customers.

STOP struggling… Gain instant insight into their pain points, desires, and questions.
Say goodbye to guessing games and hello to success!

 
Read on to learn the secrets of understanding your ideal customer at a deep level.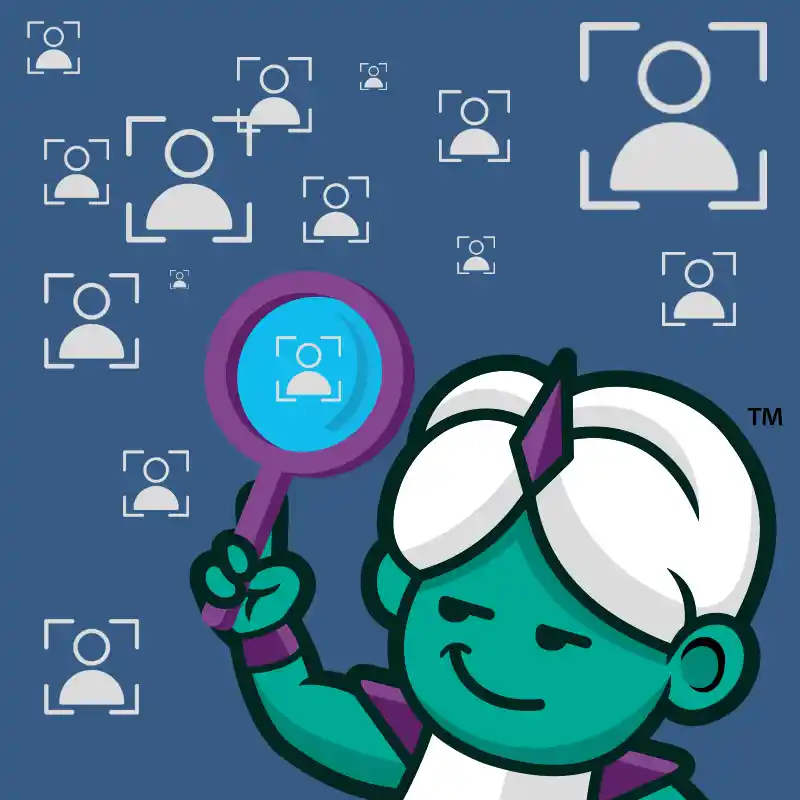 As you strive to grow your business and expand your reach, THE most important thing you need to know is your ideal customer avatar. 
If you don't understand who your customer is, their challenges, and what motivates them to act (buy, try, click, and sign up), you'll waste countless hours and dollars on marketing efforts that just won't work!
Fortunately, there are two ways to uncover your ideal customer Avatar profile that will give you a deep understanding of your customer's pain points, desires, questions, objections, and more. 
Either of these methods will help you connect with your ideal customers.
Method #1: Pull It Out Of Your Head
The first way to define your ideal customer Avatar is to think critically about them and all the psychographics you can develop based on what you already know about them. 
After all, you likely started your business with an understanding of who you were trying to help and solve problems for before even launching your product or service. 
Think about the person and what they want (and need) right now. 
This will lead you to define their pain points, problems, questions, objections, and more which you can use to create a psychographic (and demographic) profile of your ideal customer.

You must determine their values, beliefs, objections, pains, questions, immediate desires, and more. This enables you to create a detailed persona of your ideal customer Avatar. The more you know about your ideal customer, the better you can tailor your sales copy and content to reach them.
Method #2: Reverse Engineer A Successful Product (Fastest Method)
Another way to understand your ideal customer Avatar is to look at a product, service, or software that's already selling successfully and reverse-engineer the Avatar. 
Specifically, you can review positive customer feedback, online reviews, testimonials, case studies, and customer interviews. You can also look at their sales copy and marketing materials to help reverse engineer the avatar.

If you see that a particular product selling well, find out why it resonates so effectively with their audience. 
This method helps you identify your ideal customer Avatar more quickly because you're looking at a proven product instead of guessing or trying to conjure the data you need out of thin air.

Bottom line: The most successful businesses know their ideal customer Avatar better than their competitors. 
Take the time to get to know your ideal customer avatar as deeply as you can. It's the best investment of energy and resources you could ever make in your business. 
How would you like to make this entire process push-button simple? Seriously! Automate and "boil down" the entire process of defining your ideal customer avatar from days or weeks into about an hour.
Great news… There's a Genie for that!
Don't waste another minute trying to guess who your ideal customer is. Head over to CopyAndContent.AI and sign up now!
When you do, you'll get invited to the LIVE "2-Hour Avatar Challenge" that will unlock your ideal customer Avatar profile, so you can connect and sell faster than ever! 
Say goodbye to wasted time and money on marketing that doesn't work. 
Join CopyAndContent.AI and get access to the live challenge! Your perfect customer avatar awaits!
---
2 Hour Challenge
Finally! Identify and Define Your Ideal Customer Avatar… and Use It To Skyrocket Your Business in Just 2 Hours!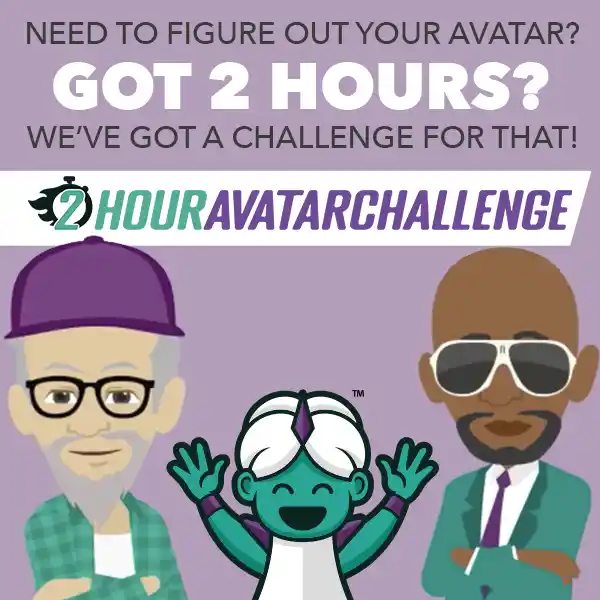 You're about to take a powerful step towards skyrocketing your business and achieving your wildest dreams. Have you struggled to identify your ideal customer? Are you tired of endlessly targeting the wrong audience – wasting time and money in the process?
The 2-Hour Avatar challenge will give you the tools and knowledge to easily identify and define your ideal customer avatar profile. Say goodbye to aimless content marketing and hello to targeted success!
And the best part? Not only will you get to interact with and learn directly from me – LIVE – you'll also get access to 2 Brand-New AI Genies that you won't find anywhere else! This is your chance to finally define your avatar in real-time with the help of cutting-edge technology.
Click the button below to learn how you can be at the 2-Hour Avatar Challenge on Tuesday, June 13, 2023 at 2 PM ET.
---