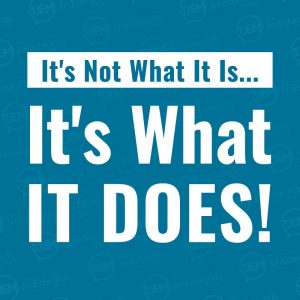 There's one thing that frustrates me the most when I hear people talk about how hard it is to sell online!
And it's this…
STOP selling whatever your product "is" and start selling what your product "does" for people!
There is one MAJOR thing to remember when selling something… burn this into your brain: 
It's not what it is… it's what it does!
People buy products and services that solve their problems and / or satisfy their desires.
That's it!
That's the basic reason why people buy.
People don't buy a drill because it's orange!
They buy it because they want to (desire) build a treehouse with their kids or make their spouse happy by crossing off an item from the honey-do list. 
The drill solves the problem of having to do everything by hand.
People don't buy from McDonald's because they love the color yellow.
They buy because McDonald's solves their desire for cheap, fast food that solves their immediate "hunger problem".
So, when you're thinking about creating sales copy, you need to start thinking in terms of solving problems and satisfying desires.
You will never succeed if you make a product and then try to figure out who to sell it to. 
That's not what you're selling!
What you're selling is the problem solved, or the desire fulfilled.
That's what your offer is (or should be) all about!
Want to get rich?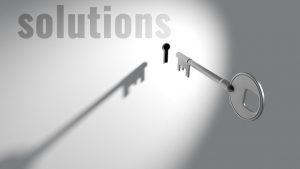 Sell powerful, fast, easy solutions to remove all the hassle from your customer's life!
The customer's problems and desires are key to everything.
Don't forget that!
The Takeaway? Focus On The Right Thing!
When I'm thinking about selling a new product, I usually ask three simple questions:
What problem does it solve?

How does it solve the problem?

Who does it solve it for?

Answer those things first BEFORE you start worrying about what you're selling.
People don't buy "the thing!" They buy the solution to their problem!
Take that to heart! And go check out TheJimEdwardsMethod.com for more cool tips on how you can have an amazing business and life!
---
Facebook • Instagram • Twitter • LinkedIn • Pinterest • Medium • Podcast