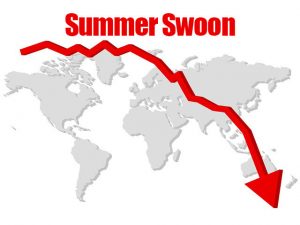 For the last 20 years I've noticed something online called the "Summer Swoon."
Sellers typically notice that sales drop a bit… engagement drops… and people seem to want to wait to take action until the kids go back to school.
It's not because people are lazy. Think about what are people doing in the summer. They're regrouping and recharging.
And there's nothing wrong with that. We all do it. We all NEED to do it.
But, while everyone is playing (including you), there's one thing you can and should do to move your business forward, especially in the month of August.
There's this mentality of "We're gonna get back to work after Labor Day" (or whatever the last day of summer is in your country).
The mentality falls into one of several categories: back to work, back to school, back to business, etc.
People condition themselves to get back to work as soon as summer's over. This mentality can really work for you if you use it correctly.
In fact, in 2001, I made more money from September to December than I made the previous four years combined by doing what I'm about to tell you to do.
Are you ready?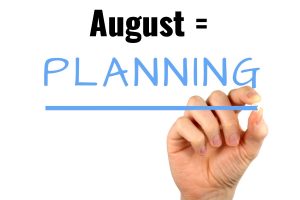 Use August as your planning and positioning month.
What do I mean? Simple. Figure out what you're gonna do the rest of the year!
Come up with your plan, come up with your action items, start taking all the actions you planned way back at the beginning of the year in January.
Make August your positioning month, your planning month, the month where you figure out everything you're gonna do between now and the end of the year to make this your best year ever.
That's exactly what you should be doing right now.
So, yes, this is the time to rest, this is the time to relax, this is the time to do recreation… but it's also the time to plan.
Get your game plan together.
And when September rolls around your job is to execute, execute, execute!
You can do more in the next four months than most people will do in one to two years if you have a plan, lay the groundwork and then sprint (massive action) to the end of the year.
That's exactly what I do. In fact, that's exactly what I'm in the middle of doing right now.
We're laying the groundwork for our crazy, awesome, productive fall and I would encourage you guys to do the exact same things.
Have a great day.