Here's what's been going on for members of The Jim Edwards Method Premium this week.
-=-=-=-=-=-=-=-=-=-=-=-
Contents:
– From Jim's Desk
– The Latest Replay
-=-=-=-=-=-=-=-=-=-=-=-
> From Jim's Desk
-=-=-=-=-=-=-=-=-=-=-=-
The True Secret To Success After All These Years
I've been doing this for going on 25 years now… who'd a thunk it!
I remember in 1996 looking at my wife and saying "I'm not sure how it's going to happen, but if we're ever going to get rich, it'll be from this Internet thing."
We were driving in her little green Geo Tracker at the time.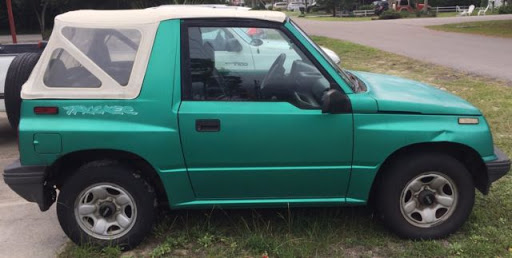 The same little truck we used to deliver papers in at 1:00 a.m. in the morning… and drove 1,200 miles non-stop to get home to Virginia from Florida for Christmas… and drove to bankruptcy court… and funerals… and birthdays… and the beach… and many other adventures.
We ended up giving that little truck to our daughter, Nancy, who had to learn how to drive a stick in order to use it.
But I digress…
The secret of success over the last 25 years comes down to these 25 lessons:
Solve a problem for people they KNOW they have and WANT to solve.
Make them a compelling offer to solve that problem for them.
Make sure your solution is unique (or at least stands out) compared to the competition.
Understand that marketing takes time and CONSISTENCY.
Understand that "no" now doesn't mean "no" forever.
Don't worry about what others think of you.
Ignore the "keyboard commando" haters that will show up in your life.
Stay focused long enough to find success.
Understand that what you're doing now and how you're doing it will CHANGE – don't fight change… embrace it.
Beware the temptations of the "bright shiny object" syndrome.
You'll get bored with what you're doing long before your audience… so find ways to keep it fresh and keep on marketing.
Build relationships with peers, those more successful than you are currently, and your customers.
Maximize every day. Plan your work… work your plan – EVERY DAY!
Save your money. It's not what you make… it's what you keep.
Learn principles you can apply to an ever-changing landscape. (Ex: Hook – Story – Offer)
Value integrity over money in all situations.
Do what you say you're going to do when you say you'll do it.
Make incredible offers… offers so good that people can't help but say YES!
If you screw up – admit it, apologize, and move on.
Take time every day to think about how you could make your business better.
Focus on SERVING your customers and making their lives better – not how much money you can get them to pay you.
Be kind to everyone you meet… you never know where they'll go or who they'll become.
It's okay to do favors without the expectation of being "paid back."
It's okay to charge more… don't under price or undervalue yourself or your offers.
Have a strong reason WHY you do what you do… it's a lot easier to keep going if you have a reason much bigger than yourself or just making money.
I'm sure there's some other stuff… but hey, it's not a bad start. 😉
Jim
-=-=-=-=-=-=-=-=-=-=-=-
> The Latest Replay
-=-=-=-=-=-=-=-=-=-=-=-
Were you on this month's MEMBERS-ONLY, LIVE webinar training? Then take time NOW to catch up because I revealed my AMAZING new and improved Wizard that will have you churning out content, in just 10 minutes a day! (Really!)
If you are doing ANY kind of content marketing for your business, then you can't afford to miss this next session.
You're the FIRST to have access to it – "The NEW Content Marketing Manager Wizard"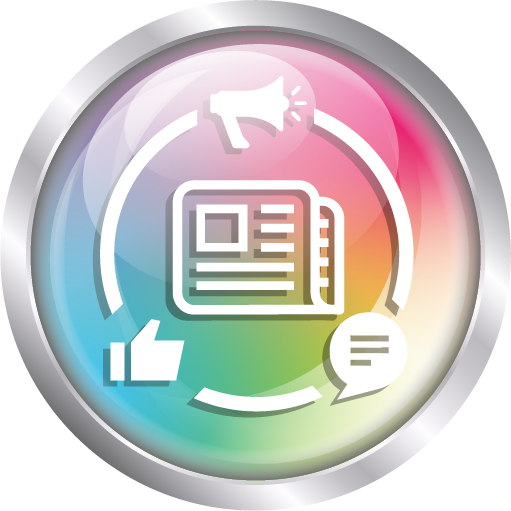 On this members-only webinar we'll cover how to use this BRAND-NEW wizard to organize your content marketing efforts and eliminate 90% of the work.
You can use these tools and techniques to get more traffic, make more sales, and stand out from the crowd in your niche market!
Heck, I even show you how to create an entire week's content marketing plan with just a couple of mouse clicks!
In fact, here's just a sample of what we'll cover on this incredible webinar:
Why consistent content marketing is the key for anyone who wants to rise above all the online noise… especially on social media.
Exactly WHO should use content marketing to build their business… and who should NOT (yep, there are people content marketing is a total waste of time for).
How to get started, create content, and be done for the day before your competitors can even decide what to do a FB live video about.
How to plan an entire week's worth of content marketing in a flash.
How to consistently market your business with content… even if you only have 10 minutes a day!
The three-step process that virtually guarantees success with content marketing (most people get stuck on Step 1 and "vapor lock" for zero results).
How your ideal customer "avatar" factors into your content marketing efforts for maximum results (the avatar isn't just for sales copy anymore).
Why content marketing ALWAYS just plain works (despite any Google Slaps… or Facebook purges… or any other stupid stuff that happens online)
A LIVE DEMO of the brand new Content Marketing Manager Wizard revealed in all its glory!
How to use this breakthrough new wizard to make content marketing easier than ever before (seriously… with this wizard and the others you have access to, it's all over but the crying!)
… and much, MUCH More!
Don't miss this breakthrough webinar that will finally show you how to put your content marketing on "auto-pilot" once and for all… no matter WHAT you sell or WHO you sell it to.
Watch the Replay and Access the Wizard Here – https://thejimedwardsmethod.com/tnr-gold-vault/tnr-gold-vault-traffic/tnr-gold-vault-traffic-generation/the-new-content-marketing-manager-wizard/