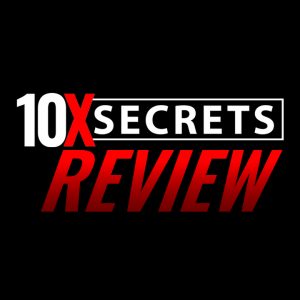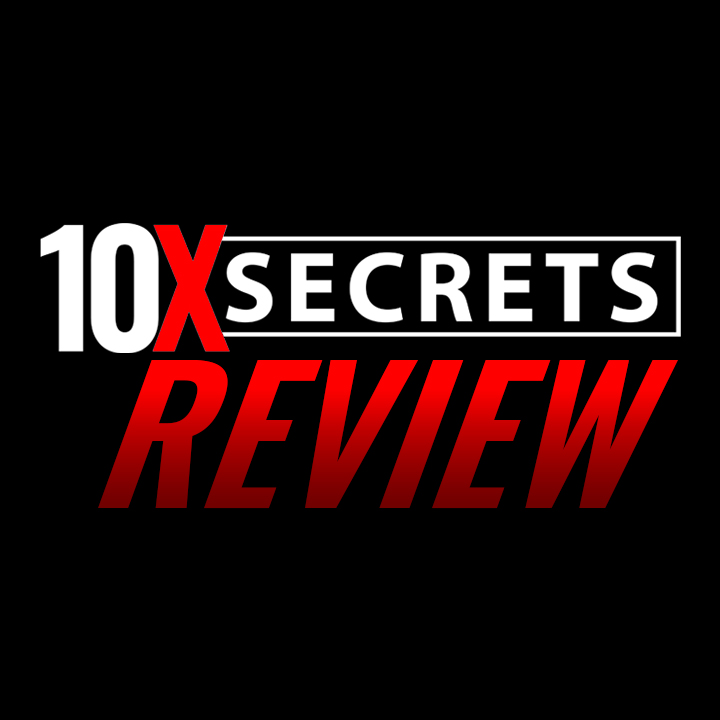 Russell Brunson's new 10X Secrets course makes it simple to use Russell's formula for creating a sales talk you can use for everything from complete "perfect" webinar presentations to 5-minute "infomercials" on Facebook and YouTube. You simply follow Russell's pattern to make sure you include all the elements that get people excited to buy from you
The world is moving fast and people's attention spans are decreasing. You need to be able to get your sales messages across in a way that makes sense and hits all the conscious and subconscious "hot buttons" in your prospect's mind so they have no choice but to say YES to whatever it is you're selling.
The big payoff with this course is that it lays out the exact blueprint Russell has developed over the years to make his "Perfect Webinar" presentations into sales powerhouses (for both evergreen and live webinar models).
What makes this course special is that Russell walks you step by step through each phase of not only how to construct your sales talks, but also the reasons behind each section, why each is important, and how to adapt the patterns to your market… no matter what you sell.
Something extremely useful about 10X Secrets you might miss is you do NOT have to be a public speaker or webinar presenter to make this work for you in your business. You can use the patterns Russell teaches you to do Facebook videos or YouTube videos (or even just videos on your blog). You can do 5 minute videos, 30 minute… or even full blown 90 minute sales webinars that can pull like crazy following Russell's pattern. What matters is the pattern, not the length of your video or webinar.
On a side note, 10X Secrets is not for people who think they know it all or who are not open to new ideas when it comes to different ways of making sales. This pattern Russell teaches is a true eye-opener, but you must have an open mind and be willing to try a new approach.
This course is for everyone who has something to sell online. Whether it's coaching, ebooks, ecommerce products, physical products, consulting, etc., it doesn't matter. This 10X Secrets pattern WORKS to help you make more sales.
The part about the course I love most is where Russell walks 4 different people through the 10X process LIVE on stage and then creates the sales talk about their product for them. It is AMAZING to watch as Russell asks them questions about their products, and then translates that into a sales talk to sell what they've got… even though Russell knew nothing about the product. That's the power of this 10X formula Russell teaches.
Now, nothing's perfect and I do want to tell you that you do have to sit down and actually go through the training. You will have to set aside some time each day to watch the lessons and follow the steps. This is not a 30 second solution.
That's not a big deal, at least from my perspective, because the payoff for sitting down and actually going through the training is that not only will you get a LOT better at selling your products and services, you'll get a lot better at selling in general. This training is a master class in how to get your perfect prospects to feel compelled to spend money with you and feel great about doing it.
The great news is 10X Secrets is less than the cost of dinner for 4 out on the town.
And when you compare the cost of 10X Secrets to repeated frustration and failure with struggling to sell your products and services for days, weeks, months and even years… it's a no-brainer. I can tell you from personal experience that Russell's ability to sell online is second to none.  He truly does show you exactly what to do to create the perfect sales talk for your product or service.
Jump on this course now because it's on sale and Russell's also including all sorts of cool bonuses.
By the way, I personally am using this course to adapt the 10X formula to do a 5-minute perfect webinar like Jaime Cross does (she's one of the case studies Russell includes in the training. She sells soap… and has sold MILLIONS of dollars worth of soap using a 5-minute sales talk she adapted from the Perfect Webinar formula.). I'm actually in the process of developing a "5 Minute Perfect Webinar Script" that will make it so you just fill in the blanks, whack a button, and create a 5 minute sales talk to sell anything (complete with PowerPoint and Keynote slides)!
BONUS: When you buy through my link I will GIVE you access to my new "5 Minute Perfect Webinar Script" when it's done. This new script will create custom 5 minute sales talks to sell anything (complete with PowerPoint and Keynote slides). I expect it to be done by the 2nd week in December.
To grab your copy go to https://thejimedwardsmethod.com/10x-secrets-bonus/ to find out how you can also claim one of my software "wizards" for FREE when you buy 10X Secrets through my link. That's on top of the "5 Minute Perfect Webinar Script" I'm developing right now that you'll get access to later on in December. Check it out now at https://thejimedwardsmethod.com/10x-secrets-bonus/