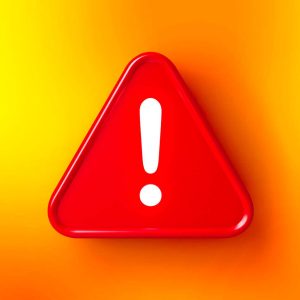 Let me tell you a quick story about the time I spent 2 years trying to find a publisher for my book only to discover traditional publishing was all a big scam.
At the time I was trying to find a publisher for my book because that's the only way I thought I could sell it.
Over the weeks and months I was really struggling with constant rejection from publishers who had no interest in my book.
Frankly, I was getting more and more depressed and disgusted with each new rejection letter I received.
Then something happened that pushed me over the edge…
I got my 40th rejection letter in a row (yes, I was keeping count). I fell into a deep funk and was ready to give up on my dreams of being a real author and all the cool things I thought that would mean.
But just as I was about to give up, I figured out the three – and ONLY three – 3 things it really takes to self-publish a real book and be recognized as a legitimate author (and make a LOT more money at the same time).
Here's what I figured out to do:
Get a professional level book cover created along with getting my book formatted and ready for publication in print, ebook, and pdf at a FRACTION of the cost of hiring a professional book designer.
Get my book for sale on Amazon while earning 500% MORE in royalties over what a traditional publisher pays.
Make my book an Amazon best seller in 72 hours , even if I had no friends, no money for expensive ads, or no list of fans or followers.
As a result, I was able to:
Quickly and consistently use my own books as a legitimate business building tools.
Stack my books up against anyone else with a traditional publishing deal (while having a lot more control and making a lot more money than they do).
Experience the prestige and professional credibility that comes from being a REAL, published author.
Now I'm enjoying the credibility of being a REAL author in the eyes of my family, my customers and, yes, even my competitors every single day (and have done so for the last 20 years)… and I never have to worry about wasting time trying to get a publisher to sell my book.
Truth be told, I have actually had traditional publishers beg me to publish my books and I always tell them NO! Why would I give up all that control and profit to someone who just prints books and expects me to do all the selling!
And that's why I'm so passionate about "7 Day Ebook!" If you don't have your own book yet, I can show you NINE (9) ways to have your first (or next) book done by next week! Check out the tool that thousands of people around the world have used to write and publish their own books in record time 😊 https://7DayEbook.com

---
"The training in this course is exceptional…"

"The training in this course is exceptional. I started with a scant amount of knowledge on eBooks and how they're created, but I came out with an entire toolbox of tips, formulas, and a host of invaluable resources. Well done."

– Jarrett Cross
Want to be an author by this time next week? Get started here!