'GEAR UP' for Success Right Now!
Discover the GENIE system: the comprehensive solution for creating a customer Avatar profile that truly connects!

Take your business to the next level with a structured approach that guarantees accuracy, reliability, and thoroughness!

This quick system gives you new insights and better results!
Ready to improve your marketing efforts? Read on to learn how a little effort and attention to detail can help you achieve success with your ideal customers!
Are you tired of guessing what will motivate your ideal customer to buy, try, click, or sign up for your products or services? Are you looking for a way to deeply connect with your target audience without wasting countless hours and resources?
Well, fear not because we have an exciting article today to help you do that!
This past Tuesday, we did the first iteration of the "2-Hour Avatar Challenge," which was a huge success. We helped a lot of people gain clarity on their ideal customer Avatar profile. By the way, we plan to do it again the week after next.
Yesterday, we also debriefed with the entire team to discuss "Lessons Learned" and the insights we received. To run the debrief, we brought in our friend and business partner, Stew Smith, a former Navy SEAL who knows something about effective debriefing. And boy, did we learn a lot! View the replay here.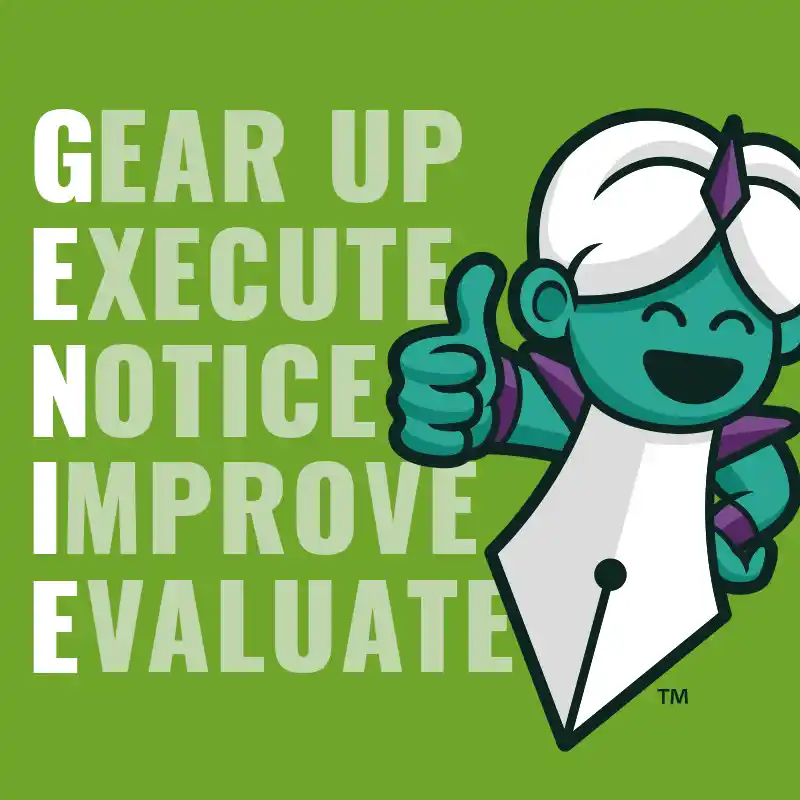 In the process, we adapted a military-style system we renamed "G.E.N.I.E.," which stands for Gear Up, Execute, Notice, Improve, and Evaluate.
Let me break it down for you and how this applies to working with your avatar.
Gear Up: Gear up and do your research. Don't put it off! Creating a solid Avatar profile that resonates with your target market is essential. But don't worry; the AI GENIE™ Software will guide you every step of the way.
Execute: Execute means you actually put your new avatar profile into action. Dive deep into your target market, considering their psychographics, behavior, values, and interests. The more you know, the easier it is to create tailored sales copy and content that connects with them on a deeper level.
Notice: Pay attention to what's happening in your market and always strive to improve your understanding of your ideal customer. Get your ego out of the way and learn to observe your customers without introducing your own bias.
Improve: During the improvement stage, be willing to tweak your Avatar as needed. Find and experiment with ways to communicate better. Refine your avatar profile based on feedback from your team, actual customers, and reactions in the market.
Evaluate: Evaluate your results and make informed decisions based on data analysis.
Applying the G.E.N.I.E. system to your avatar gives you a structured approach that helps you create a profile that gets you more clicks, subscribers, and sales… no matter what you sell!
So, get ready to connect with your ideal customers on a deeper level and achieve your sales and marketing goals. By following the G.E.N.I.E. system, you'll be on your way to success in no time.
Bottom line: don't overlook the power of developing and curating a strong Avatar profile.
Ready to connect and sell to your ideal customer faster than ever? Unlock your ideal customer Avatar profile with our GENIE system – take the 2-Hour Avatar Challenge now at https://CopyAndContent.AI and discover how to achieve better results with all your sales copy and content!
---