You don't need to be a perfectionist to succeed.
In fact, in a lot of situations, you may need to do badly before you can do better… And you've got to do better before you can be great!
But there's one thing that you CAN'T drop the ball with, or you're done. Burn this JEM into your brain with everything you do – business and personal – and you really can't fail, no matter what you do.
Jim
-=-=-=-=-=-=-=-=-=-=-=-=-=-=-=-=-
Integrity VS Expediency
By Jim Edwards
-=-=-=-=-=-=-=-=-=-=-=-=-=-=-=-=-
I had a very interesting experience this past week that I wanted to share, the lesson I learned and was reminded of from it.
I've done business with a certain professional for about 6 years now. We've done several deals and I believe she is a good person. However, I don't believe we will ever do business again.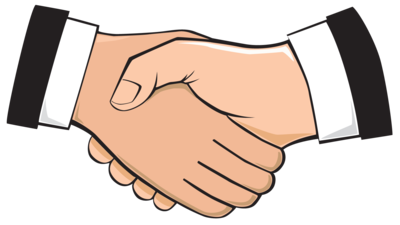 This person was hired to sell something for me. What it is doesn't really matter. How she was doing at the sale doesn't matter either.
What matters is that in a moment of trying to save a few minutes of time she violated my trust by (1) changing a contract I had already signed and then (2) acting on those changes without my knowledge.
In a moment of expediency she sacrificed her integrity… and our relationship was forever (or at least for a long time) ended. I can never trust her again. I don't think she acted out of malice, but the effect was the same.
When we sat down to talk about it, she had all sorts of excuses and side issues that she threw up to explain the situation… excuse it… justify it – as much to herself as to me. But in the end it came down to one thing, she changed a contract without my knowledge.
That's a violation of trust – of integrity.
In the end, the culprit was lack of communication. She thought one thing, I thought another and the communication wasn't there. In this situation, with her as the service provider, it was incumbent upon her to communicate with me – to initiate it. I am the customer, she is the service provider.
Should I have contacted her? Probably. But it wasn't my job in this situation.
What's the point of telling you this sordid little tale and reminding myself of the lesson at the same time?
Simple.
Integrity can be lost in an instant, especially when you're not paying attention.
Once you've lost your integrity, there goes your credibility right alongside it. The two go hand in hand. One little slip. Just one little slip in the name of "taking the easy route" or "it doesn't matter" or "nobody will care or notice" and it's all over.
Be careful. The most important thing you have in your life is your name, your word, and your integrity. All of us (myself included) can't let our guard down for an instant… all it takes is one slip.
By the way, the root cause of this problem was a decision made in the heat of the moment without thinking.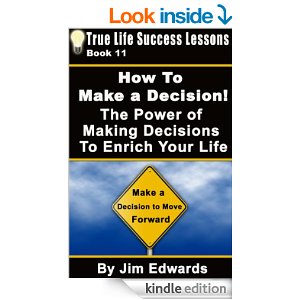 I've got an entire book on "How To Make a Decision" that would have made a real difference in this situation. You can check it out here if you want to learn how to make good decisions that enrich your life quickly – http://amzn.to/1wHH7FE