A Note from Jim
Pick A Date, Make A Public Commitment, and DO IT!
Nothing works like the power of a deadline…. unless you let yourself off the hook.
How many times have you set a deadline, the deadline passes, and the task is still not done?
If you're like me, more times than you'd care to admit.
That's because you usually need one more ingredient: social pressure.
If there's no consequence for failing to meet a deadline, you can often let yourself off the hook… especially on your own projects.
It's easy to stick with a deadline when you have a boss breathing down your neck to produce by 5:00 p.m. today.
But what about when there is no boss? How do you stick to your guns?
Secret ingredient: make a public commitment.
Announce on social media that you're going to do something by a certain date. Send an email to your list… your family… your friends.
Send a note to someone who doesn't like you and will make fun of you if you miss your deadline!!!
Commit in public!
When you make a public commitment, you raise the stakes, and put real social consequences behind completing your task.
If you're having trouble getting things done, do it out in public where people are watching… then get it done!!!
Jim
---
Spotlight on Copywriting Secrets
Copywriting Secrets has been called a modern-day classic!
Get Your FREE Copy NOW! 
Copywriting Secrets: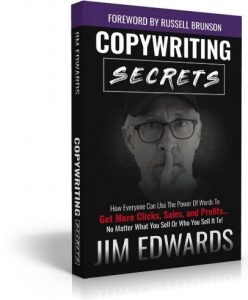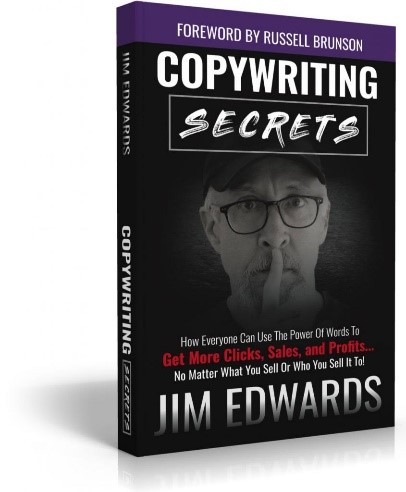 How Everyone Can Use the Power of Words to Get More Clicks, Sales, and Profits…No Matter What You Sell or Who You Sell It To!
Nobody is born knowing how to sell. But the truth is, you can learn how to sell more . . . a LOT more . . . when you discover the right words that make people buy.
This book teaches you street-smart copywriting, which means how to get results right away. Bottom Line: If you want to make a lot more money, have a lot more time off, and enjoy a lot more freedom, then this book is for you!
Sign up Here to get YOUR FREE copy!
---
Did You Miss This?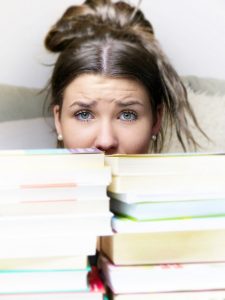 There's something that's killing a lot of online businesses before they even get started!
I've been selling stuff online for 22 years, and I can pretty much tell which people are going to get stuff done and who isn't. Which camp do you fall in?
Go to the blog now to find out
---
The Jim Edwards Method Premium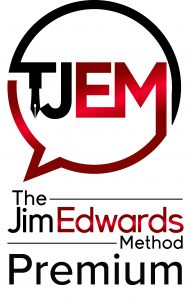 It's the best kept secret on the web! (Doors Are OPEN!)
The Jim Edwards Method Premium:
Get Instant Access to ALL My Personal Software, All My Personal Wizards, Over a Decade of Online Business Training AND Monthly Live Training with Q&A!
Right now you can get ALL my stuff for just $97 a month… or $997 per year.
Get all the details about how you can access my entire vault, all my wizards, and get a NEW, LIVE training from me every month for less per day than the cost of a latte at Starbucks.
---
Letting the Chickens Out with Jim
New links and titles below: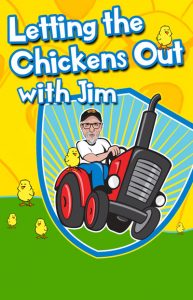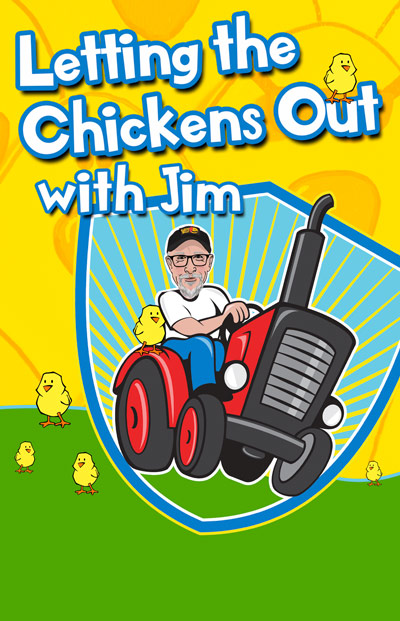 How to sell a lot more of whatever you sell…
Getting ready to get ready VS getting sh** done!!! 
Multi-tasking is a great big fat lie!!!
---
Sales Copywriting & Content Marketing Hacks Podcast Recap
We help entrepreneurs sell more with less effort and less stress… no matter what you sell! We cover topics on sales copy, content marketing, advertising, website sales letters, email marketing, headlines, ad writing and more.
WARNING: we are not here to teach copywriters the finer points of copywriting… we're here to make it easy for normal people to use words and pictures to make more sales and get results. And, we have a lot of fun doing it!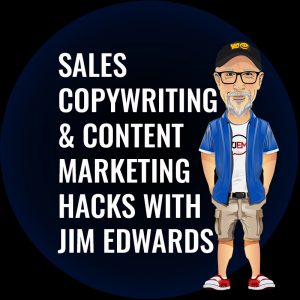 Webinar / Seminar Promotion Ideas – SCCMH [Podcast 50]
Where to Start? Welcome to TJEM – SCCMH [Podcast 49]
Facebook Live – Preparing for Black Friday and Other Big Holiday / Seasonal Sales – SCCMH [Podcast 48]
---
Cuteness Overload – The Puppy Update