A Note From Jim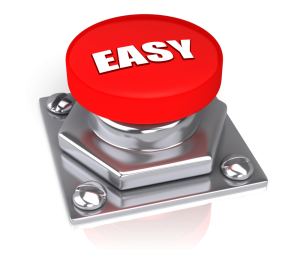 Hit The Easy Button Whenever Possible
Many of us tend to only value doing things the hard way.
"If it's too easy, it's not valuable" or "If it's too easy, everyone will do it, and it won't work anymore" seems to be the mindset these days.
I admit to falling into that mindset myself most of the time. But that stops now. Why?
Because during our staff meeting yesterday I realized we were doing things the "hard way" and not the "smart way" – and in this case doing it the smart way was to look for the EASY button, not to figure things out on our own.
What matters is getting the result. It doesn't matter how you get that result… and there's no shame in using the "Easy Button" – maybe I'm weird, but that's a real mindset shift for me. (Which is funny coming from a guy who creates push-button software wizards). Sigh.
Anyway, just wanted to share that there is NO shame in hitting the Easy Button on anything as long as it gives you a genuine result. Life's too short and business moves too fast to do things the hard way anymore!
Jim
---
Spotlight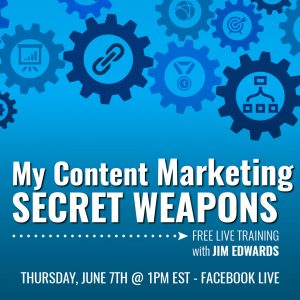 Here's a brand new LIVE event you won't want to miss, brought to you by the Jim Edwards Method Premium…
My Content Marketing Secret Weapons
On this Free LIVE training we'll cover how to create all the content you need for your blog, Pinterest, Instagram, Facebook, Twitter and more… in less time than it takes to eat a quick lunch! (Yep, that's a tall promise, but I'll PROVE it on the training)
If you want to EXPLODE your online presence… Join us for this FREE live event here
---
What Now?
If you've been struggling to figure out how to get past fear of failing at writing effective sales copy, before you throw in the towel to quit, you need to do this.
Write BAD copy!
You read that right. I mean it!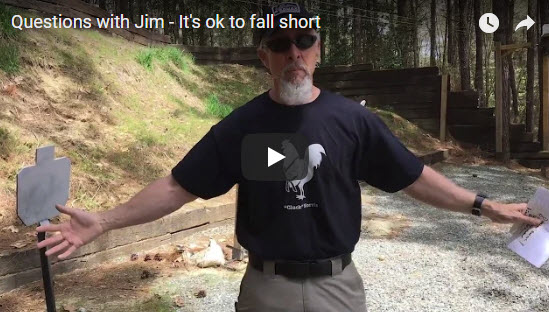 If you missed the short <5 minute video I posted on my blog about how I was nearly immobilized by fear recently and was screwing up big time because of it (and dragging down a bunch of other people because of it), you need to see the short video I posted on my blog a few weeks ago. It was a nightmare.
You'll learn what I did to turn it all around (thanks to some sage advice I received from a master), and how you can use it to write killer sales copy to easily breaks through this major barrier to your success.
Click Here to see it right now!
---
What Next?
Next LIVE online class exclusively for The Jim Edwards Method members is coming up on Wednesday, June 20th at 1:00 PM Eastern Time
"New Tip Wizard & Jim's New Secret Formula for Article Creation"
If you know that you need to be using a lot more content marketing to attract rabid, paying customers, extend your market reach, AND build a big, fat, profitable list, then you can't afford to miss this next game-changing LIVE class.
Existing members, if you've already attended one of the live webinars, you're already registered. If you haven't yet attended a live webinar, then you need to register so you don't miss out.
If you haven't yet joined my exclusive inner circle, The Jim Edwards Method Premium, then what are you waiting for? The doors are about to close and you definitely don't want to be left out in the cold on this one! I guarantee you won't find a better value for your marketing dollar anywhere!
Get in while you still can here!
Seriously, we are closing the door on this in less than ONE WEEK and may not open it again for at least another year to 18 months!