A Note From Jim
"Good and Done beats Perfect and Never Finished"

Do you suffer from perfection paralysis?
Do you let your need to be perfect keep you from getting stuff done?
You're not alone! I think everyone has this to a certain degree. The important thing is to not let it stop you.
My friends Kristen and David had a very interesting perspective on this idea in a recent FB post: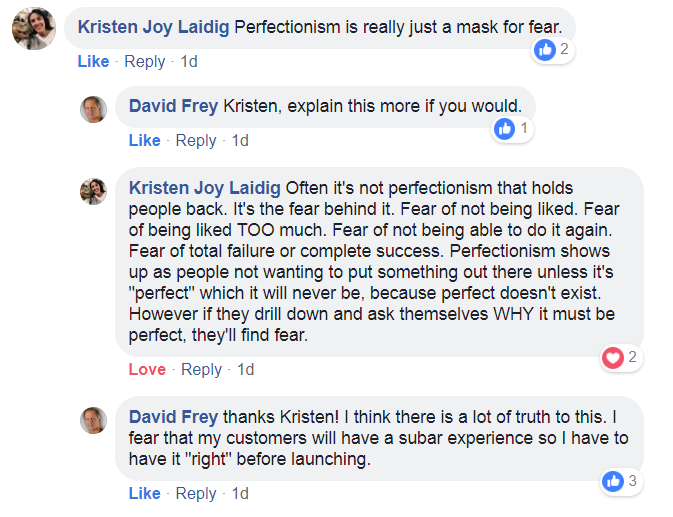 Don't let fear of not being perfect stop you from helping others and sharing your message with the world!
Jim
---
Did You Miss This?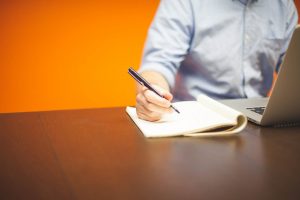 Do you want a super simple way to make each day as successful as possible? I have some great news for you.

In this quick-read blog post I reveal my personal daily planning sheet that helps you maximize how you organize and track your time.
Boost Your Daily Success Rater Here

Or This One?
If you're anything like me, you're crunched for time, but you must read a lot online. So how can you get through it a lot faster? I've got you covered.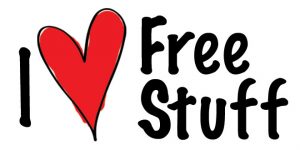 Here's my "insider" review of the FREE Spritzlet browser plugin that I use. With this free app you'll see how you can double or even triple your reading speed Almost instantly!
Once again, you're welcome.
---
Spotlight
Reserve your spot NOW on The Jim Boat!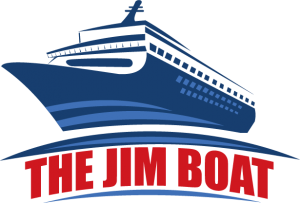 "Make More Sales Millionaire Mastermind" Cruise
What exactly is the Jim Boat?
In short, the Jim Boat is an amazing experience at sea where you come together with dozens and dozens of your soon-to-be best friends to discover life changing and business changing secrets, tips, and tools…
Get all the details here and snag the Early Bird deal before it's gone!
https://thejimboat.com/early-bird-offer/
I'd love to meet and hang out with you in person… and the Jim Boat is by far the best, most fun way to do just that!  Get onboard now.
---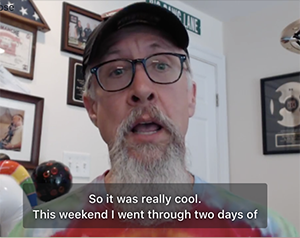 If you want to succeed STOP what you're doing and watch this short video to learn the #1 factor for success that I was taught over the weekend.
Once you're done with the video, don't lose a single minute. Head over to my blog to find more tips and articles to help you succeed => http://bit.ly/2D5srb3
You can view the post on Facebook or YouTube.
---