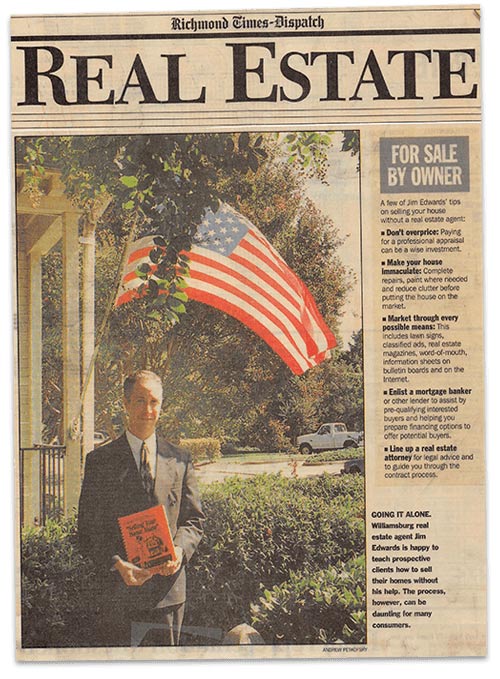 It took me four years to write my first book (from 1992 to 1996). I finally got it done and proceeded to get rejected by more than 40 different publishers (I stopped counting at 40).
So, I decided to publish the book myself, which meant taking it down to Kinko's and having it comb bound. That was about the best you could do to self publish back in 1997, unless you wanted to spend 20 grand and have cartons of books printed up and stacked to the ceiling in your garage. I had neither a garage nor $20K, so I went to Kinko's.
My strategy was to use the book as a business card with for sale by owners (people who were trying to sell their house themselves), because my book was about how to sell your house yourself.
My strategy was simple:
I would call the for sale by owners from the newspaper;
I would set an appointment with them to come see their house;
I would send a copy of my book ahead of time in the mail as a credibility builder;
I would show up and meet with them.
My method worked really well! When I sent the book, one of three things would happen:
People would say, "Hey, cool book. Thanks for sending it."
Others would say is, "Hey, I read your book, and we sold our house!"
Others would say "I read your book and I ain't doing this! So can you help me sell my house?"
So I had a good little system going using my book as a way to help build my real estate business. In fact, my first year in real estate, I took 51 listings. (If you know any real estate agents, ask them if it's possible for somebody in their first year in real estate to take 51 listings, and not spend a single dime on advertising.)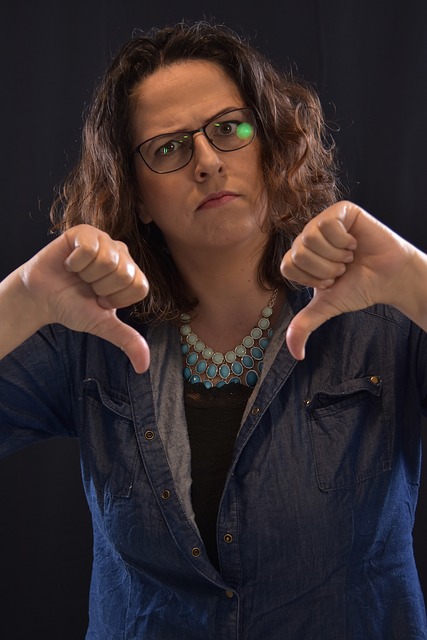 One day a funny little thing happened. I went to a person's house and she met me at the front door. I said, "Hey, did you get the book?" She looked right at me and (she was actually kind of nasty) said, "It's not a real book."
I asked her what she meant (I was thinking she was saying that because I didn't have a publisher). She said, "I looked for your book on Amazon. It's not on Amazon. So, it's not a real book."
Again, she was pretty nasty about it, but she did teach me a valuable lesson.
Here's what makes your book a real book (and this has been true since 1997).
She didn't tell me "It's not a real book, because you didn't have Harper Collins or Random House as your publisher."
What makes your book a "real book" is three things.
Number one, the book is your own, original, unique content out of your head.
Number two, your book has a professional looking cover.
Number three, it's published for sale on Amazon.
Now back in 1997, you couldn't self publish your book on Amazon – they would not take your book from you directly – they only worked with publishers.
Today, you can put your ebook up on Amazon and Amazon will even print it for you and send a physical copy to people "print on demand" (you never even have to touch it yourself).
Bottom line: this is what makes a book a real book.
It's got original unique content that came out of your head.
It's got a professional looking book cover.
It's published for sale on Amazon. (Kindle, print, or both)
That's what makes a book a real book in today's world. Nobody's ever going to ask who your publisher is.
If you'd like to have your own book to use as a massive credibility builder. If you'd like to have your own book to use as the front end of a highly profitable book funnel. Or, you just want to have a book that you can sell on Amazon and have them send you money every month by direct deposit – there are two ways you can do it.
Number one, you can sit down at the keyboard and slave away for weeks or months or years. (Let me tell you, doing it that way is ROUGH!)
Or you can let me show you NINE (9) different ways to create a book by this time next week. If that sounds like something you're interested in, you can get more information at www.7DayEbook.com. We've released 7 Day Ebook Version 3.0, with all the latest, most up-to-date techniques for using technology and strategy to create your ebook FAST!
---