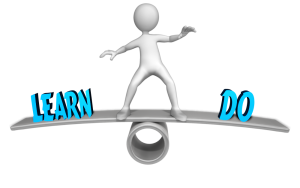 Diving Deep Into Any Topic
There are two ways to learn.
"Books." (info from others, videos, lectures, seminars, etc.)
"Experience." (doing, trial and error, experimentation, etc.)
If you only learn from books, you'll never really get anywhere and you won't make any real distinctions once you get to a certain level….