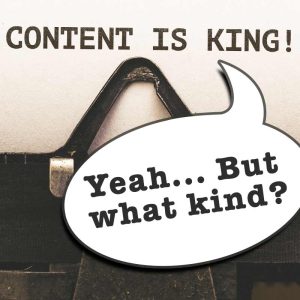 What is the message of your content and how do you convey it? 
The most obvious message lives inside the moral of your content. What is the point of the article, listicle, FB live, quote card, or any other content? 
A lot of people put a whole bunch of content out there just for the sake of doing it. All that does is add to the noise. To use content effectively, you should always have a moral – a point. 
And that moral or point needs to flow very, very smoothly into your call to action. 
The message in your content must also stoke the right emotions. You want to get people into the right emotional state. You've got to decide ahead of time, before you start creating your content, what's the idea I want to get across? A lot of times people basically think, "Let me just put some crap down, and then I'll figure out what it means later." No, you must figure out the point you want to make and, like an attorney, build your case with the content. 
Now, the second message you send with your content is, "Hey, I'm the expert." I'm the authority, the reporter, or the student. It's sending the message of where you are relative to the content or the audience. 
The third message you send when you put out good content, says "I care about you." You're saying, "I'm concerned about you, and I want to help you reach your goals. I want to help you get the things you say you want and solve your problems. I want to help you be a winner (because everybody wants to be a winner)."
The biggest message you send with your content is with consistency. Being consistent means you're dependable. 
There are so many fly-by-night people that just show up, take your money, and disappear. Whereas when you deliver consistent content, you're sending the message that "I'm going to be around for the long haul. I want to develop a relationship with you. I want to be a part of your life. I want to see you be successful."
That's why I have people who have followed me for over two decades now. You might think that's really hard to do, but it's actually really, really easy. It's easy because if you keep developing your skills and delivering that value, you're sending the message that says "I want to have a relationship with you."
The three biggest reasons why you want to create content are:
To establish yourself as an expert really quickly. 

To differentiate yourself from your competitors fast by sharing your relevant thoughts.

To build and solidify relationships with people in your target audience
Those three things will feed you long term in business by setting yourself apart and building relationships. They also help you remain relevant in your business space for years to come.
Want to quickly establish (or re-establish) yourself as the expert in your niche? Want to stand out from the crowd and develop bullet-proof relationships with your tribe of ideal customers? Then you want to get really good at content marketing… really FAST!
I can show you the tools and techniques I've used to dominate my niche for over 20 years… check out the free training that will help you become a Content Ninja at https://ContentMarketingScripts.com right now
---
Get All Of Your Stories, Articles, Blog Posts, Video Scripts, and "Content Marketing" Done AND Promoted On Facebook, Instagram, LinkedIn, Your Blog, And More… In As Little As 10 Minutes!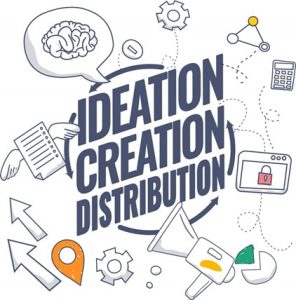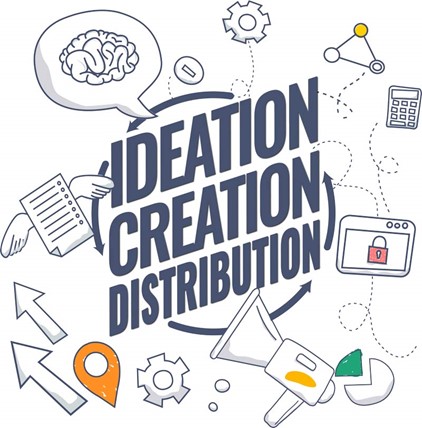 Secret #1: Idea Hacking
How to instantly tap an infinite supply of magnetic story and content ideas that drive your target audience wild with excitement.
Secret #2: Legos® And MadLibs™ Can Make You Rich
How to use proven frameworks, blueprints, and patterns to get your own unique stories and content done in just minutes.
Secret #3: 0 To 100 MPH With Content Promotion
How every speaker, coach, or trainer can cut through all the online noise – attract the people you're called to serve – and leave your competitors in the dust.
And Much MUCH More!
---
Facebook • Instagram • Twitter • LinkedIn • Pinterest • Medium • Podcast • TikTok