Jim's Golden Nuggets
AI Genies: YOUR Secret Weapon for Streamlining Your Sales Copy and Content Creation
Automate Your Writing with AI Genies for Maximum Efficiency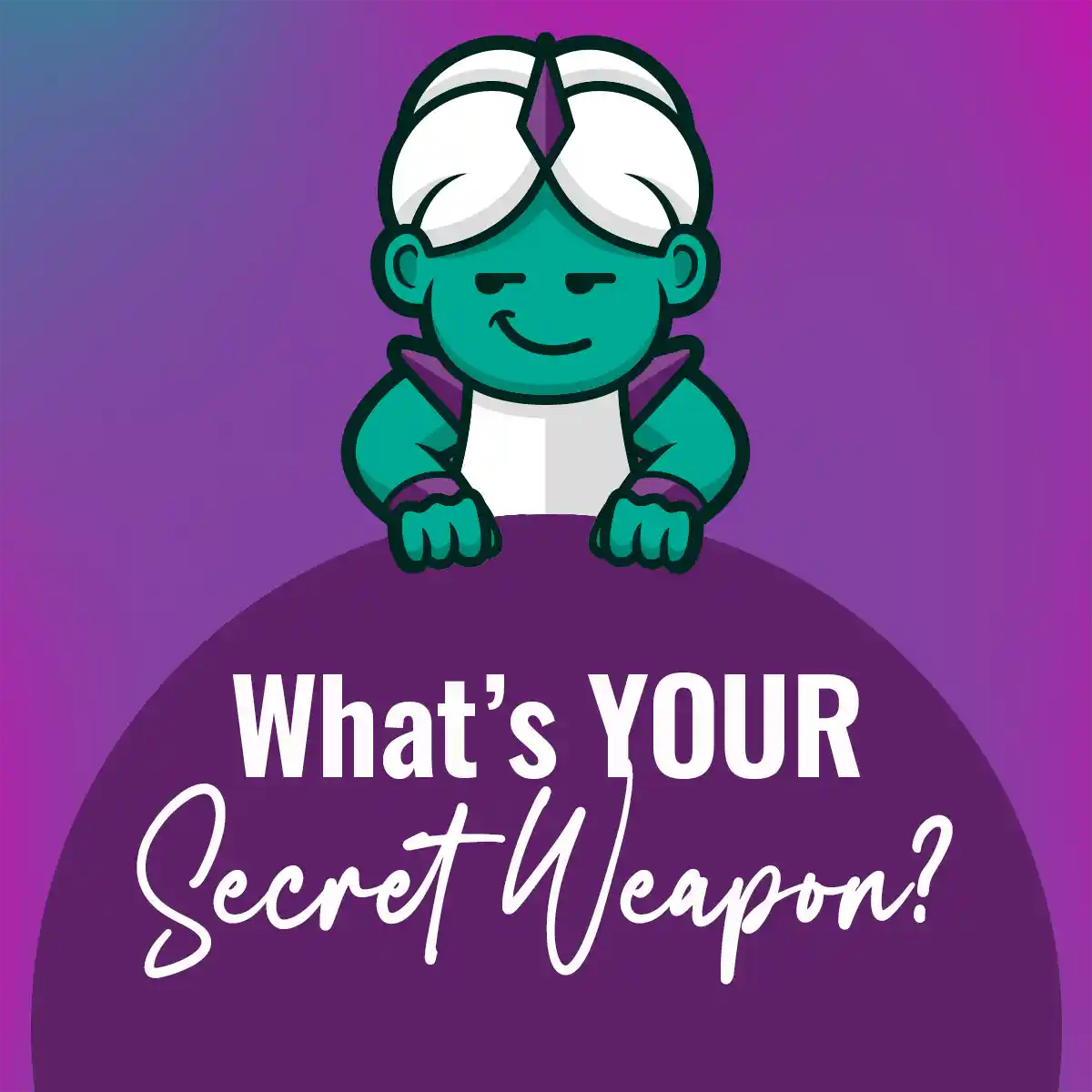 Writing copy and content can be a daunting task, especially if you don't have any prior experience or the time to sit down and write it from scratch!
But with the help of AI genies, you can easily create engaging and accurate content without having to start from a blank page.
Here are 10 advantages of using AI genies to write your copy and content for you instead of writing it yourself.
Save Time: AI genies can write copy and content quickly and accurately, freeing up your time to focus on other tasks. (Like hanging out with family and having FUN!)
Increase Efficiency: AI genies can generate the first draft of any sales copy and content faster and more efficiently than you could on your own.
Generate Unique Content: AI genies can generate unique and original content based on your unique customer avatar (customer persona) "HOT buttons," giving you an edge over your competitors.
Improved Quality & More Personalized: AI genies help you create higher quality content that is better targeted to your audience because it's personalized.
Automation: AI genies can automate the process of writing copy and content for you, instead of outsourcing it or doing it yourself.
Consistently Stay on Brand: AI genies can help you create content that is on brand and consistent with your messaging throughout all your communication (emails, ads, blog posts, articles, webinars, and more!).
Get Seen "Everywhere": AI genies help you create content for multiple channels, ensuring you have a presence on all platforms. Get more than enough content done for all the different platforms you want to hit (FB, Twitter, Instagram, YouTube, your blog, and more).
Cost-Effective: AI genies can help you save money on copy-writing services and content creation. No more waiting for that over-priced copywriter or Fiverr gig to get back to you (only to have to request a rewrite)!
Bottom line: The AI Genies help you get more done, faster, and better than you can do on your own!
Check out the amazing Launch Special we have at CopyAndContent.AI right now.

---
Be Your Best Self In Front Of ANY Camera (Online or Off)
Would you like to instantly become more effective on camera? Would you like to sell better… or command an audience by remote control?
Tune in to the latest episode of my buddy, Carl's "Your Brand Expressed" podcast to hear an exclusive interview with me, where I discuss my journey to overcome nervousness and become more confident in front of the camera.
Don't miss out on this great opportunity to learn how to be the best version of yourself on camera and how sales copy and content can actually HELP!
From finding the right words to say… to mastering camera presence… don't miss this opportunity to hone your video skills.
Click the video below to listen in now!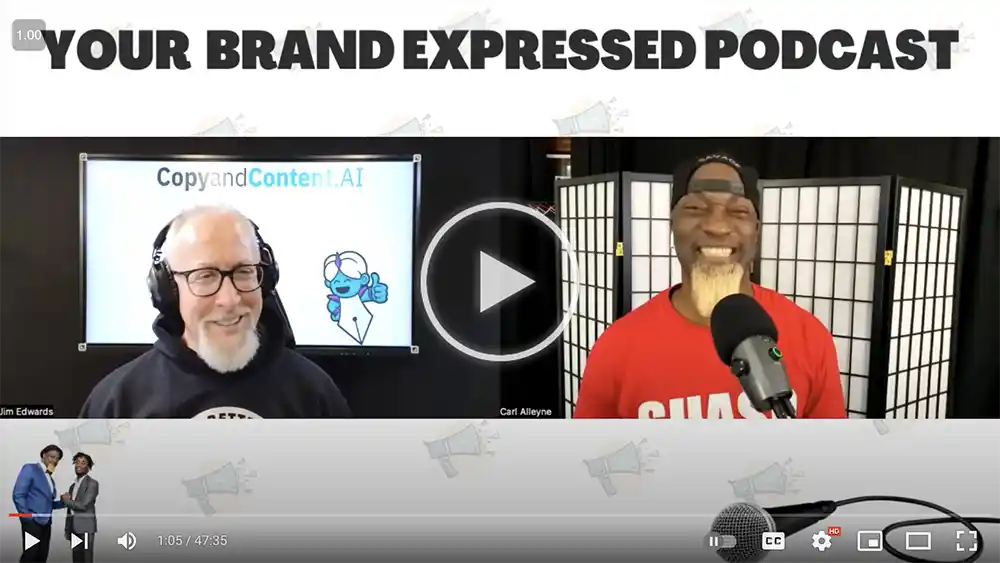 ---
Featured Article
Event & Webinar Promo Mistakes To Avoid Like The Plague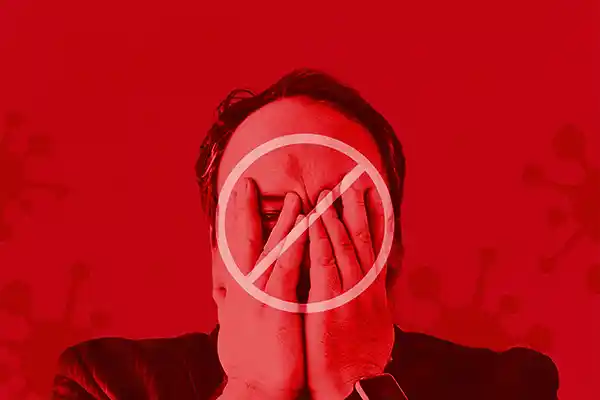 Get the Most Out of Your Event Promotion By Avoiding these Common Mistakes
It's a big mistake to think event promotion is easy.
Sure, you can throw some posts on social media and call it a day, but that won't get your event off the ground. To truly maximize your event's potential, you need to avoid the costly mistakes people make when promoting their webinars, events, and trainings.
Continue reading to learn about the five most common event promotion mistakes entrepreneurs make and how to fix them.
---

---
Content Round Up
Join Jim as he goes live on Facebook and shares valuable nuggets of information with his followers.
CopyandContent.AI Launch Party
Say Goodbye To Fear Of The Blank Page with CRay – TikTok
Funny – Instagram
---
Sales Copywriting & Content Marketing Hacks Podcast Recap
We help entrepreneurs sell more with less effort and less stress… no matter what you sell! We cover topics on sales copy, content marketing, advertising, website sales letters, email marketing, headlines, ad writing and more.
WARNING: we are not here to teach copywriters the finer points of copywriting… we're here to make it easy for normal people to use words and pictures to make more sales and get results. And, we have a lot of fun doing it!
Building Teams, Goal Achieving Partnerships with Goal BUD App – SCCMH [Podcast 189]
Use AI to build lists and leads – SCCMH [Podcast 188]
Mastering the Basics + Emerging Technologies As Tools – SCCMH [Podcast 187]
Getting Creative with Genies & Wizards – SCCMH [Podcast 186]
Artificial Intelligence and Business – SCCMH [Podcast 185]
To watch more episodes Click Here!
---
Facebook • Instagram • Twitter • LinkedIn • Pinterest • Medium • Podcast • TikTok