A Note From Jim
If In Doubt – Go For A Shorter Version
When writing sales copy, default to the "less is more" model.
When recording a video sales letter, try the shorter one first.
When publishing a free report or other lead magnets, go for the 5 pager over the 50 pager if at all possible.
Attention spans are shrinking.
Shorter is often better.
I'll leave it at that 🙂
Jim
---
Did You Miss This?
Are you not making the sales that you think you should? There could be a reason for that, and an easy fix!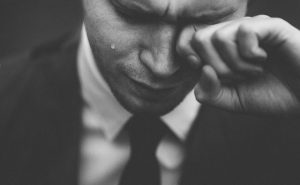 There's a BIG mistake most people make when writing sales copy that could be the culprit.
This quick-read post on the blog will show you the way, so you can start making more sales almost immediately!
Click here to get the answer now
---
Spotlight
FREE – Training – Get It Now!
"Create Your Own Unique, Non-Fiction Amazon Kindle Books in 3 Hours Flat"
FREE For 7 Days!
Use all my software… training… checklists… and processes to get your own unique, original Kindle books – along with Amazon Listing, Author Bio, Sales Page Copy and more – Created (in Under 3 Hours) WITHOUT sitting down to type a single word of it yourself… FREE For 7 Days!
Get it FREE for 7 days HERE!
---


Hey! Wanna have fun and discover how to explode your online sales (no matter what you sell)? LIKE the Jim Boat page to watch for updates! ==> Click Here