A Note From Jim
A Turning Point That Changed Everything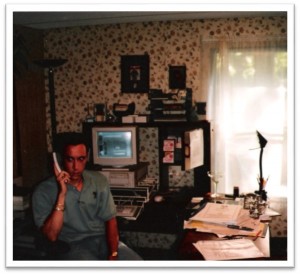 I remember exactly where I was sitting, though I don't remember the exact day.
I was at my desk in the back bedroom of the trailer staring into a tiny 12-inch screen.
I was looking at a sales letter, though I didn't know it was called the sales letter at the time.
It had a big headline, a bunch of bullets, a few pictures, and it scrolled on and on and on down the page.
All I remember is that I read that sales letter and I reached for my wallet.
Even though I knew my credit cards were basically all maxed out, the only thing I could think was that I needed to buy what was on the other side of that website.
But I just didn't have the money.
In the midst of my disappointment, I started to think about the fact that someone I had never met in person had:
Sent me an email
Gotten me to go to a web page in order to sell me something
Put me in a state where I wanted to give them money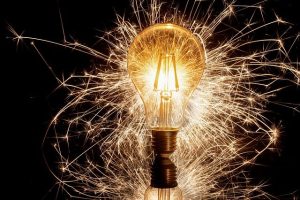 And it was in that moment I realized I needed to get to the point where I could write a sales letter like that.
That was a turning point in my business (and my life).
Because I knew that if I could put words on a screen that got people to buy my stuff, it would change my life… and I would tell you the exact same thing.
The better you are at whatever you do: coaching, software, ebooks, whatever it is you're offering – you also have to get really good at selling it!
It's not enough to have a great message or quality product.
If you want to share your message or sell your product, you MUST get good at selling. There's no way around it.
So I would encourage you to make this note your turning point. Decide!
Decide that you are going to get amazing at selling.
Decide that you are going to get amazing at creating sales messages, sales letters, emails, videos, and more.
Other than who you choose to marry, it'll probably be the most important decision you'll ever make.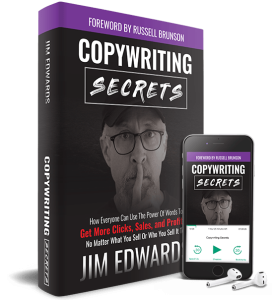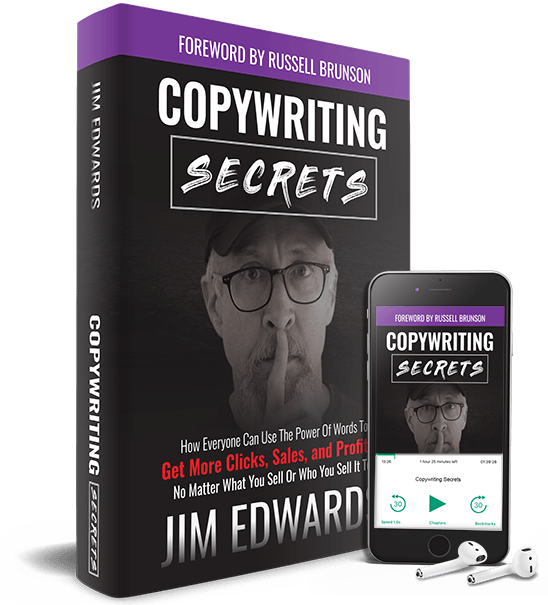 By the way, if you'd like some help learning how to create amazing sales copy, I'd love to give you a free copy of my book, Copywriting Secrets.
Over 82,000 people around the world have gotten this book to help them get more clicks, sales, and profits… no matter what you sell!
It distills down all the lessons I've learned since that fateful day in the trailer.
I believe it'll help you so much, I'm willing to give you a copy of the book!
All I ask is that you pay a small shipping and handling fee. Sound like a good deal to you?
Click here now to grab a copy. Oh and if you already have a copy, please read it. Open the book. Start reading the pages and start getting results. Have a great day

---
"This will walk you through every part of the process that you could imagine …"
– Milla MaCammon
Are you ready to up your copy game? Get your Copywriting Secrets book HERE
---
Featured Article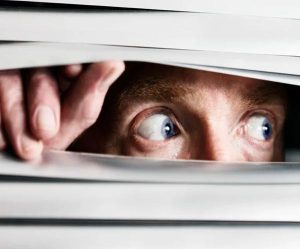 Did you know that there is ONE thing that you cannot hide from? And while you can't hide from it, it's also directly responsible for what you manifest in your life from success to failure.
It might not be what you think it is…
It's often said that your attitude determines your altitude in life.
---
7 Day Ebook V3.0
We have released VERSION 3.0 of the "7 Day Ebook"!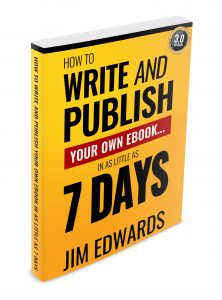 "7 Day Ebook" Ver 3.0 is fully updated… contains all new material… and reveals all the latest techniques, tools, and tips from my over two decades of experience in entrepreneurial publishing.
PLUS: You can get your hands on this amazing "7 Day Ebook" Ver 3.0 training for LESS than what others paid for it way back in 2001!
If you ever thought "I should write a book or ebook." Or "I'd love to set up one of those book funnels everyone is always talking about."… then THIS is exactly what you're looking for!
Claim your copy of the new, updated, and amazing "How To Write And Publish Your Own Outrageously Profitable Ebook… In As Little As 7 Days" Ver 3.0 right now!
---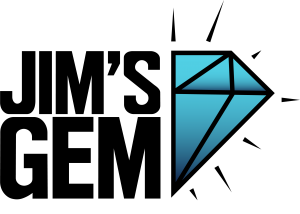 Jim's Gem
Every week Jim goes live on Facebook and shares valuable nuggets of information with his followers. Here are the most recent gems 💎
Avoid this temptation in your sales copy…
Ruck Talk: This sucks!!! In the suck I should say…. 21 miles
Jim's Gem: Give people some grace
Letting The Chickens Out With Jim: Fear
---
Sales Copywriting & Content Marketing Hacks Podcast Recap
We help entrepreneurs sell more with less effort and less stress… no matter what you sell! We cover topics on sales copy, content marketing, advertising, website sales letters, email marketing, headlines, ad writing and more.
WARNING: we are not here to teach copywriters the finer points of copywriting… we're here to make it easy for normal people to use words and pictures to make more sales and get results. And, we have a lot of fun doing it!
What Makes a Good Hook? SCCMH [Podcast 136]
What Is Your Marketing Strategy? SCCMH [Podcast 135]
What is Going to Be Your NEXT TO-DO? SCCMH [Podcast 134]
A Marketing Calendar. Things we should do Daily, Weekly, Monthly, Quarterly… SCCMH [Podcast 133]
The Price is NEVER Too High – The Value is Perceived to be Too Low – SCCMH [Podcast 132]
Keep It Simple and Solve Problems – SCCMH [Podcast 131]
To watch more episodes Click Here!
---
Facebook • Instagram • Twitter • LinkedIn • Pinterest • Medium • Podcast