A Note From Jim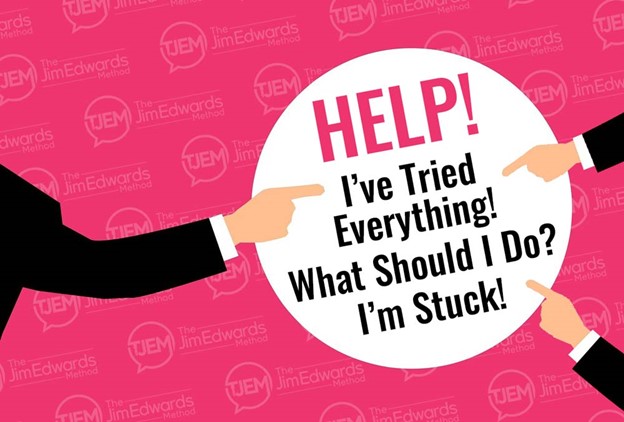 "I've Tried Everything – What Should I Do? – I'm Stuck!"
I get this a lot in the help desk… it usually goes something like this.
"I've bought every course.
"I've paid out thousands.
"I'm now in debt.
"I have all these tools.
"I've been studying for years.
"I've tried drop shipping, Amazon selling, ebooks, affiliate marketing, and a bunch of other things and they didn't work.
"What should I do?"
The big mistake people make is thinking "process" is the answer. If I just learn to write ebooks, drop ship stuff from China, or make funnels, I'll get rich.
Nope.
That's starting at the END… that's the HOW.
But you don't need the how until you know the WHAT and the WHO.
It all comes back to this:
What problem do you solve?
Who do you solve it for?
How do you solve their problem?
What makes your solution unique enough for the target audience to buy it right now as opposed to alternatives?Here's how you make money (and you don't even need an MBA to understand it). Ready? Here's the magic:
Pick an audience and solve a problem for them in exchange for money.
Whether that's a course, software, coaching, service or something else… it all starts with the people and the problem you solve for them (that they want solved now and are willing to pay for).
It's not complicated. It's not EASY, but it is simple.
Start with the WHO. Solve their problem and charge them for it.
If they happily pay you to solve the problem, you've got the makings of a real business.
Talk soon,
Jim
---
Featured Article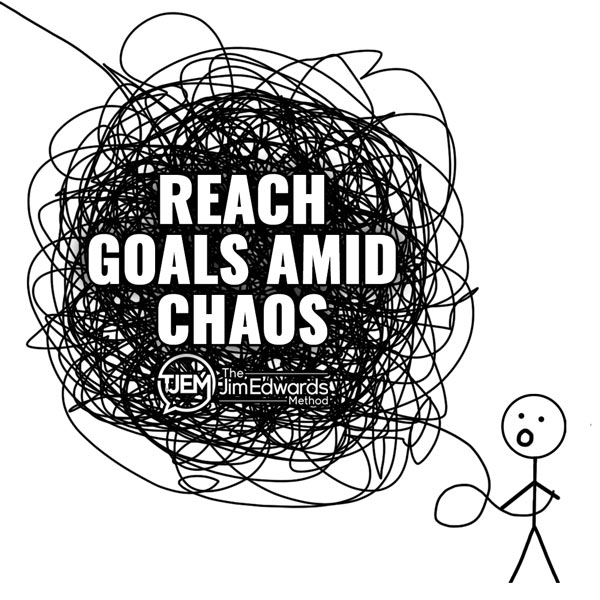 With everything going on around us, do you feel like you can't reach your goals?
What if you could find a way to succeed in spite of the chaos? I'm here to tell you that yes, you can succeed no matter how much chaos or disruption you're dealing with right now. I've lived it! Go to my blog now and see how you can become unstoppable.
Click here to see how to reach your goals amid chaos
---
The Jim Edwards Method Premium
It's the best kept secret on the web!
Get Instant Access to ALL My Personal Software, All My Personal Wizards, Over a Decade of Online Business Training AND Monthly Live Training with Q&A!
You can get ALL my stuff for just $97 a month… or just $997 yearly.
Get all the details about how you can access my entire vault, all my wizards, and get a NEW, LIVE training from me every month for less per day than the cost of a small coffee at Starbucks.

---
Letting The Chickens Out with Jim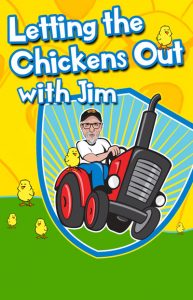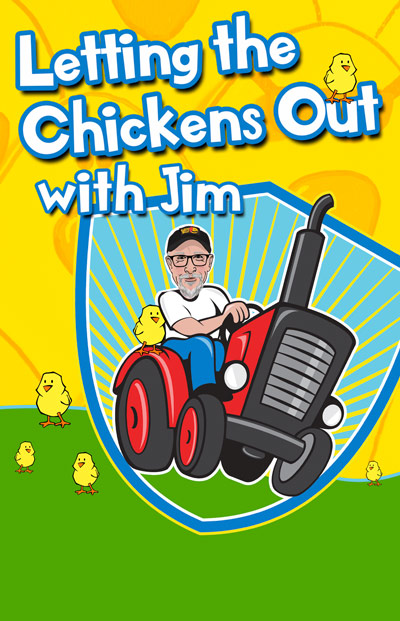 Every week Jim goes live on Facebook and posts his morning tips while letting the chickens out.
Watch me for lives in a different way this week!!
The F word can make you rich. Here's how…
---
Sales Copywriting & Content Marketing Hacks Podcast Recap
We help entrepreneurs sell more with less effort and less stress… no matter what you sell! We cover topics on sales copy, content marketing, advertising, website sales letters, email marketing, headlines, ad writing and more.
WARNING: we are not here to teach copywriters the finer points of copywriting… we're here to make it easy for normal people to use words and pictures to make more sales and get results. And, we have a lot of fun doing it!
How to Make Content that Hooks and Sells! TJEMP – SCCMH [Podcast 99]
Did You Crush 2020 or Get Crushed? Finding Opportunities – SCCMH [Podcast 98]
Using the Quote Wizard for Content and Sales! – SCCMH [Podcast 97]
Where to Start with the Online Wizards, Walk Through…This Is What You Get with TJEMP – SCCMH [Podcast 96]
How to Write an Eye Popping Bio That Makes People Want to Know / Do Business with You – SCCMH [Podcast 95]
To watch more episodes Click Here!
---
 Facebook • Instagram • Twitter • LinkedIn • Pinterest • Medium • Podcast