Jim's Golden Nuggets
"Unlock the Secrets to Instantly Creating Content That Resonates with Your Ideal Customers"
Unlock the Power of AI & GPT to Create Tailored Content for Your Customers That Helps You Leave the Competition in The Dust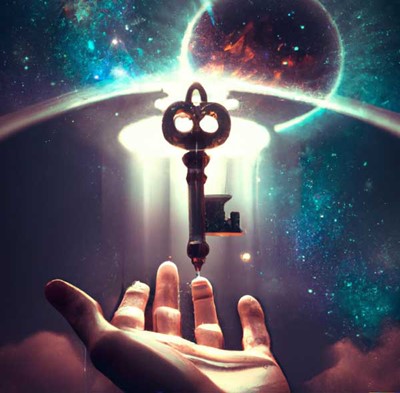 Unless you are living under a rock or have taken a sabbatical to go off the grid as your New Year's Resolution, you've heard all the buzz about the latest technology and how it's going to revolutionize the digital world.
And you've heard that if you don't start using this new technology (AI and GPT), you might as well get a rocker and a front porch and yell at the kids to get off your lawn because you're going to be left in the dust.
Now you're probably thinking, Well Jim, that rocking chair and yelling at kids doesn't sound too bad… but I do want to be able to buy stuff… so how can I use that AI and GPT to move my business forward and achieve my dreams and goals?
I'm glad you asked! Let's check out ways you can use AI and GPT to help tailor content to what your customers need and help you find more leads, make more sales, and build better relationships.
Automate Content Generation: AI/GPT can be used to quickly generate relevant, targeted content such as blog posts, web copy, and social media posts. You'll be shocked at how good it can be, IF you know how to ask for what you want correctly!
Personalized Content: AI/GPT can be programmed to customize content for different customer segments. This can involve using customer data to create personalized content for different audiences, as well as using natural language processing algorithms to customize content for different language and cultural contexts.
Automatically Optimize Content: AI/GPT can be used to optimize content for SEO, user experience, and other digital marketing goals. This can involve using AI/GPT to identify and remove redundant content, optimize headlines and descriptions for search engine crawlers, and suggest changes to improve readability.
Generate Targeted Content Ideas: AI/GPT can be used to generate content ideas based on conversations with customers and other sources. This can involve using AI/GPT to analyze customer conversations, surveys, and data to identify content ideas that would resonate with your ideal customers.
Automate Customer Onboarding: AI/GPT can be used to create automated customer onboarding email sequences personalized not only to the product, but also to the audience. This is, in my opinion, one of the most immediately impactful ways to use these tools because this is the area that is such a pain in the butt to do! Nobody wants to write an 8-email follow up sequence… but this is one of the most important things you can do.
Other Cool Stuff Coming Down the Road Shortly…
Generate personalized quotes for each individual customer based on their specific needs.
Automate product recommendations tailored to each customer's needs to suggest products and services that are likely to be of interest to that particular customer.
Automate customer segmentation to identify customer segments, such as high-value customers, and use this information to create targeted campaigns.
Bottom Line: By utilizing AI and GPT, small businesses and entrepreneurs can generate targeted content ideas, quickly create content that is tailored to their customers, and stay ahead of the competition in today's fast-paced digital world unless you'd rather have that rocking chair…

---

---
Featured Article
A.I. The Angel of Death for Creativity?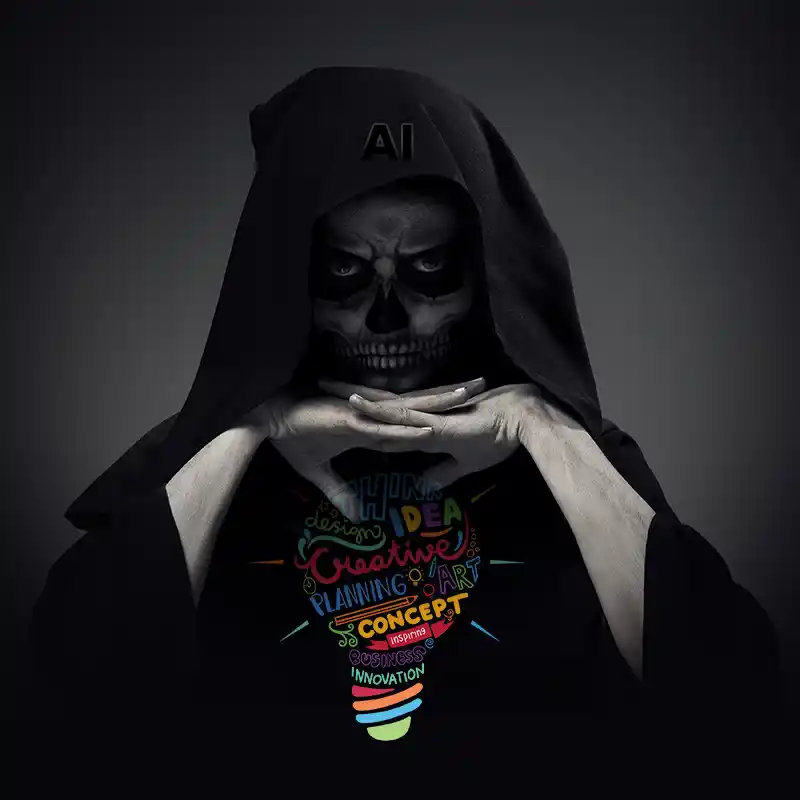 A.I. (artificial intelligence) has a lot of people running scared. Artists are banging their heads against the wall as users of A.I. software win art contests. Fiverr gig sellers are seeing demand for cheap articles and SEO content drying up as former customers start experimenting with ChatGPT.
Teachers know students are using A.I. to write portions of their term papers and other assignments, but they're helpless to stop it.
Bottom line: Many people find it simpler to hit the "easy button" and have A.I. give them a picture, article, list, or snippet of sales copy than to create it on their own.
But there's one big problem with this. A.I. does not create. Let me say this again…
---
Content Round Up
Join Jim as he goes live on Facebook and shares valuable nuggets of information with his followers.
What Do You Do If You Are Sick? – Jim and Stew Show
What is your favorite way to engage? Facebook Poll
---

---
Sales Copywriting & Content Marketing Hacks Podcast Recap
We help entrepreneurs sell more with less effort and less stress… no matter what you sell! We cover topics on sales copy, content marketing, advertising, website sales letters, email marketing, headlines, ad writing and more.
WARNING: we are not here to teach copywriters the finer points of copywriting… we're here to make it easy for normal people to use words and pictures to make more sales and get results. And, we have a lot of fun doing it!
Best Metrics / Analytics to Know for Your Business – SCCMH [Podcast 181]
Are You Assessing or Just Guessing – SCCMH [Podcast 180]
Increase Business Traffic Regardless of Type of Business – SCCMH [Podcast 179]
Content Marketing Scripts + Jim and Stew Show on Content Brevity – SCCMH [Podcast 178]
Three Reasons to Use Traffic Scripts – SCCMH [Podcast 177]
To watch more episodes Click Here!
---
Facebook • Instagram • Twitter • LinkedIn • Pinterest • Medium • Podcast • TikTok