A Note From Jim
Tip #1 – How To Be The #1 "Hooker" In Your Niche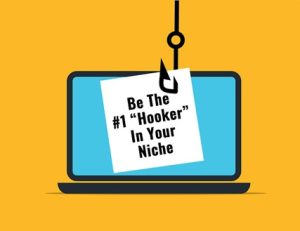 If you want to get more views and clicks, then here's a sales copywriting tip for you!
The Main Idea Here Is: Spend Twice As Much Time On Your Hook As You Do Your Copy
If they don't stop to read your email, ad, blog post, or sales page…. it's the same as if you didn't write it!
Your content can be average, but an above average hook will give you above average results.
With a great hook, once someone dives into your copy or content, as long as it doesn't suck, they'll probably finish it.
Get really good at hooking people – make the decision to consciously get better at headlines, hooks, and subject lines.
Tip #2 – Wanna Get Rich? – Start Writing For Third Graders!
"Messages that are written at a third-grade reading level receive 36% more responses" – Boomerang
This statistic is from Boomerang. Boomerang offers one of the most widely used email extensions on the web… they've analyzed billions of email messages.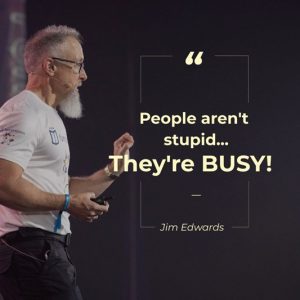 The big idea here is people aren't stupid… they're busy! They only have so much bandwidth to expend trying to understand all the information coming at them all at once.
Here's how this applies to us and sales copywriting:
When you put a sales message in front of someone, it's up to YOU to make it easy for them to grasp the big idea almost instantly.
It's not up to them to understand you… it's up to YOU to understand them and communicate in a way that gets the information across fast.
Let's put this into action:
Look at your emails and sales letters like a slippery slide.
Does someone jump on the slide and zoom to the bottom with lightning speed, or do they get stuck on rough spots (big words, complex concepts, complicated language)?
If in doubt, simplify your messages.
Always focus on the BENEFIT or the PAYOFF for them… not technical mumbo jumbo.

---
"This book is a MUST have for any die hard funnel hacker!"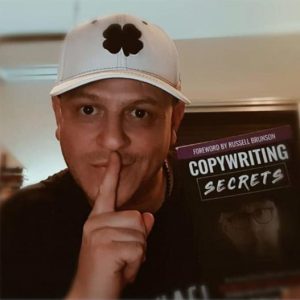 "I'm sick of drills, so let's switch to something sexy. Let's talk about wrenches!"
I literally laughed out loud finishing up my signed copy of Jim Edwards' Copywriting Secrets on the flight back from an outstanding, amazing and phenomenal FHL! (can't wait for next year). This book is a MUST have for any die hard funnel hacker! Soo many insights and aha moments… I can't recommend it enough! Jim… Thank you!
-Tal Sarid
Are you ready to up your copy game? Get your Copywriting Secrets book HERE
---
Featured Article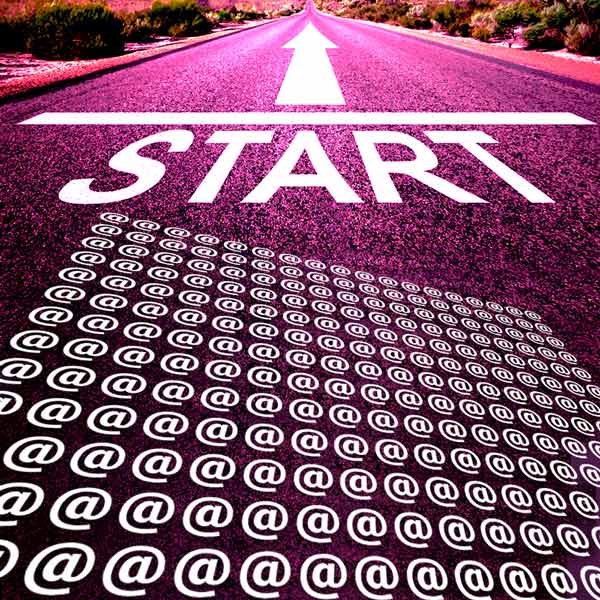 Someone asked me what I would do if I had to build a list from scratch.
And the answer is straightforward.
There are three major steps I'd take to build a list from scratch.
#1 Decide EXACTLY Who I Want On My List.
See Jim's 3 List Building Tips
---
7 Day Ebook V3.0
We have released VERSION 3.0 of the "7 Day Ebook"!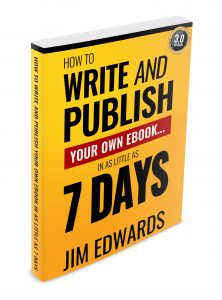 "7 Day Ebook" Ver 3.0 is fully updated… contains all new material… and reveals all the latest techniques, tools, and tips from my over two decades of experience in entrepreneurial publishing.
PLUS: You can get your hands on this amazing "7 Day Ebook" Ver 3.0 training for LESS than what others paid for it way back in 2001!
If you ever thought "I should write a book or ebook." Or "I'd love to set up one of those book funnels everyone is always talking about."… then THIS is exactly what you're looking for!
Claim your copy of the new, updated, and amazing "How To Write And Publish Your Own Outrageously Profitable Ebook… In As Little As 7 Days" Ver 3.0 right now!
---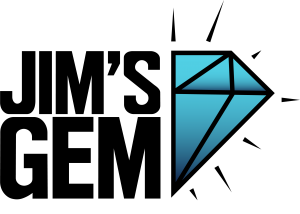 Jim's Gem
Every week Jim goes live on Facebook and shares valuable nuggets of information with his followers. Here are the most recent gems 💎
#1 Tip For Headlines That Hook Like Crazy
If you had a do-over, what would you do?
---
Sales Copywriting & Content Marketing Hacks Podcast Recap
We help entrepreneurs sell more with less effort and less stress… no matter what you sell! We cover topics on sales copy, content marketing, advertising, website sales letters, email marketing, headlines, ad writing and more.
WARNING: we are not here to teach copywriters the finer points of copywriting… we're here to make it easy for normal people to use words and pictures to make more sales and get results. And, we have a lot of fun doing it!
Marketing Diary – Do One Daily – SCCMH [Podcast 142]
Using Quotes to Your Advantage in Content Marketing – SCCMH [Podcast 141]
Brainstorming Content Marketing with Jim Edwards – SCCMH [Podcast 140]
Content Marketing Creation Ideas – SCCMH [Podcast 139]
What Makes a Good OFFER for Content Marketing? SCCMH [Podcast 138]
To watch more episodes Click Here!
---
Facebook • Instagram • Twitter • LinkedIn • Pinterest • Medium • Podcast