A Note From Jim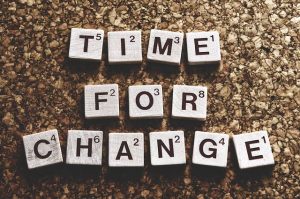 Give Change a Chance
It's interesting.
I remember when I got my "stand up desk" just a few years ago.
I had heard that a stand-up desk can really help you to lose weight, improve posture, actually think better, etc.
I gotta tell you… the first day, I thought I'd made a mistake.
How in the hell was I going to stand at my desk and get any work done?
But, the next day I had an interesting experience. I brainstormed some things while standing at the desk and when I got done, I was amazed.
It just flowed out of my head effortlessly. It was pretty cool.
I also did two webinars standing at the desk and it really felt more like a presentation than just talking at my computer screen.
So, I decided to give change a chance. Oftentimes our initial thought is to regret making a change, especially a drastic change.
It's easier to go back to the way things were before we decided to do something different.
But it's important to remember WHY you wanted to make the change. What were the benefits?
If it was important enough to initiate in the first place, it's important enough to give it a fair shake, especially at the beginning.
That applies to everything from your goals to your habits to your working environment (and even your relationships).
For 2019, give change a chance. You'll be amazed at the results!
Jim
---
Did You Miss This?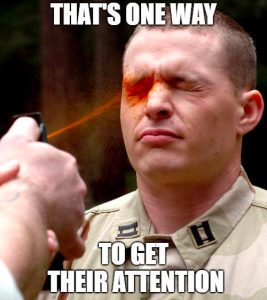 The very first and vital step in getting more sales starts with getting people's attention. Do you have effective ways to do it? If not, you're leaving a ton of money on the table. What's the best way to get your audience's attention? Pepper spray, maybe?
My latest blog post gives you the 5 ways I use to get attention in copywriting so you can get more sales, more opt-ins and more followers. Check it out to see which ones you're missing.
Or how about this one?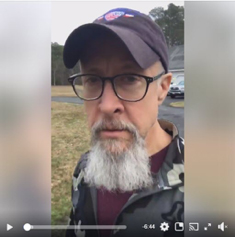 The New Year is here! Have you been working on your plans? In this latest Facebook video, I talk about 10 things you should NOT do in 2019.
Pay attention to the key point I share that's the polar opposite of what most everyone does when setting goals. In just 7 minutes you'll know EXACTLY how to get 2019 off to being your best year yet!
---
Spotlight
Happy New Year from our family to yours!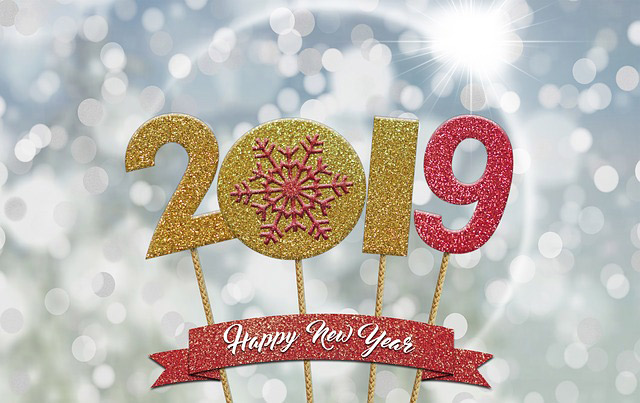 ---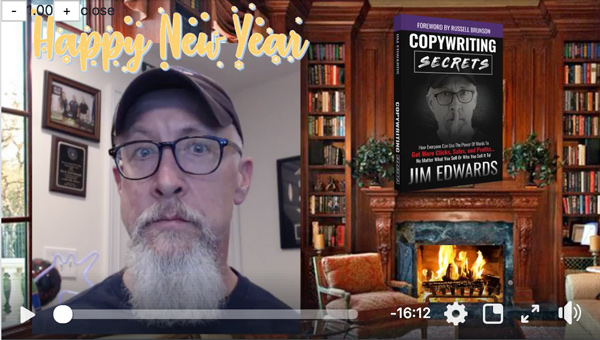 Jim went live on Facebook and read secrets #13 & 14 from his new book, Copywriting Secrets as a special New Year's gift.
Get on the pre-notification list for the book when it's released next year at https://CopywritingSecrets.com
Check out the video on Facebook here.

---