A Note From Jim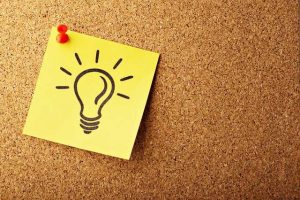 Where Do Great, NEW, Profitable Ideas (Inspiration) Come From?
Many people believe they appear out of thin air… like a blessing sent from on high to a few, select people deemed worthy by a higher power.
I tend to think that great ideas come from a different source.
Let's look at a dictionary definition of "inspiration."
"Inspiration is a feeling of enthusiasm you get from someone or something that gives you new and creative ideas. … If something or someone is the inspiration for a particular book, work of art, or action, they are the source of the ideas in it or act as a model for it."
In other words, inspiration comes from a stimulus of some kind: a person, a word, a movie, an email, a conversation, etc.
Inspiration doesn't happen on its own… it happens as a result of some stimulus meeting up with your current mindset, situation and experience.
Want more inspiration? Want more profitable ideas?
Read more "good stuff" (which does not include memes on social media).
Have intellectually stimulating conversations with intelligent people.
Talk to your customers.
Answer questions from your target audience.
Look for patterns where there's a gap in skill, understanding or ability in your target audience and brainstorm ideas on how you can bridge that gap.
If you want to get inspired, then get some more stimulation in your life from the right sources.
Are you inspired yet?
Jim
---
Hashtag Scraper
Are you ready for an avalanche of targeted traffic from social media?
Let Hashtag Scraper find the perfectly targeted hashtags you need for Instagram, Twitter & FB… AND instantly eliminate hours of pain & mind-numbing research!
Search for the top hashtags in Instagram and Twitter
Find all the related hashtags easily
Copy the hashtags for easy pasting options
Find out how many posts are using the same hashtags
Claim your instant access to the FREE Hashtag Scraper software (works on both PC & MAC) here!
---
Featured Article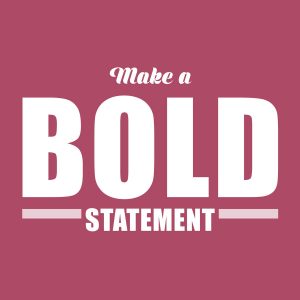 Do you feel like it's a real struggle to get the attention of your audience? Whether you're writing content or putting out video ads, I have some "insider" tips for you that work!
In this article on my blog you'll learn 5 ways to grab attention for your sales copy, live
Videos and a whole lot more!
---
The Jim Edwards Method Premium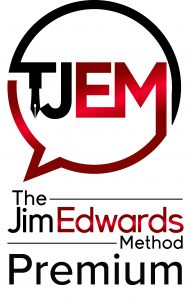 Get Instant Access to ALL My Personal Software, All My Personal Wizards, Over a Decade of Online Business Training AND Monthly Live Training with Q&A!
Right now, you can get ALL my stuff for just $97 a month… or just $997 yearly (excluding collaboration products).
Get all the details about how you can access my entire vault, all my wizards, and get a NEW, LIVE training from me every month for less per day than the cost of a small coffee at Starbucks.
Don't miss your chance to get in NOW!
---
Letting The Chickens Out with Jim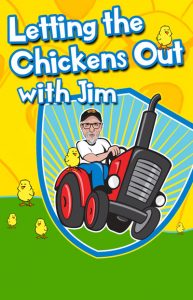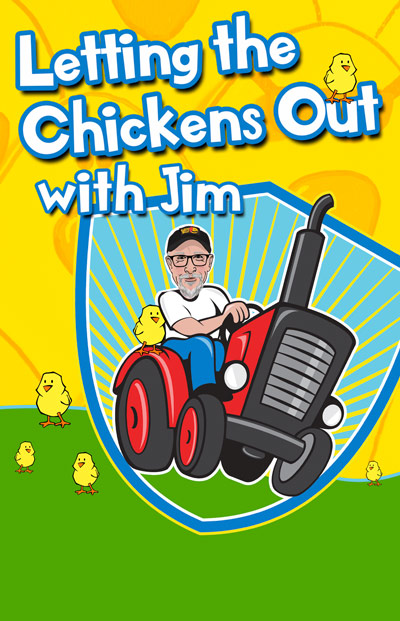 Every week Jim goes live on Facebook and posts his morning tips while letting the chickens out.
---
Sales Copywriting & Content Marketing Hacks Podcast Recap
We help entrepreneurs sell more with less effort and less stress… no matter what you sell! We cover topics on sales copy, content marketing, advertising, website sales letters, email marketing, headlines, ad writing and more.
WARNING: we are not here to teach copywriters the finer points of copywriting… we're here to make it easy for normal people to use words and pictures to make more sales and get results. And, we have a lot of fun doing it!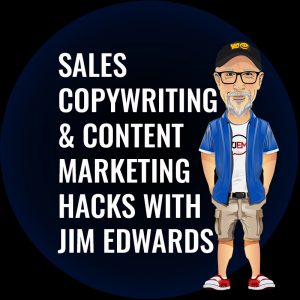 Staycation Tips for Entrepreneurs – SCCMH [Podcast 72]
Daily bandwidth, Scheduling & Checklist Wizard – SCCMH [Podcast 71]
Diversity of Salescopy – SCCMH [Podcast 70]
To watch more episodes Click Here!
---
Join us on Facebook • Instagram • Twitter • LinkedIn • Medium • Podcast