A Note From Jim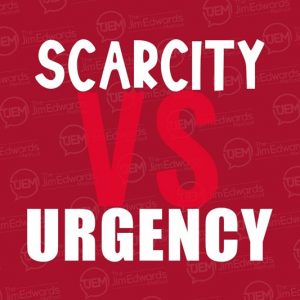 Scarcity VS Urgency
Most people associate urgency with scarcity.
Urgency is a feeling that gets people to act NOW.
Scarcity is a LIMIT of some kind (limited time price, limited quantity, expiration date, etc.). Scarcity is what most people use to create urgency.
Why? Because scarcity is the easiest way to get people worked up and get them to take action.
But, scarcity isn't necessarily the best way to create urgency.
If you use a limited time price, when the time runs out your reason to buy is gone.
If you use a limited quantity, when the number runs out your reason to buy is gone.
If you use an expiration date, when the date passes your reason to buy is gone.
I learned this the hard way early in my career. I created a course that was only available for a limited time. I also said I would NEVER sell that product again after that date… EVER!
I sold enough copies to pay off my house. (Which was great, and yes, I'm grateful to this day.)
But, I also left at least $1 million on the table because it was an awesome product and I could have kept selling it. But I had to honor my word and never sell it again.
It was a hard lesson. I chose the easy path in the short term and paid for it in the long term.
So what is the alternative to create urgency?
Well, urgency is an emotion. Scarcity is an external motivation used to build that emotion of urgency. But, it's external. It's artificial. It's outside of your prospect.
You can also create urgency with their INTERNAL motivation. Fear. Hate. Desire. Lust. Guilt.
You basically just key in on a few of those emotions and create urgency to either satisfy them (desire / lust) or get rid of them (fear / guilt).
You say things like "Think about how you felt when you discovered your husband's affair. The pain. The embarrassment. That fear of your spouse cheating on you again is NEVER going to go away unless you take action right now!"
That's MORE effective than an artificial, external device used to create urgency.
Their internal motivation will create a LOT more urgency (and sales) if you key in on it the right way.
Something to think about 🙂
Jim
---
Featured Article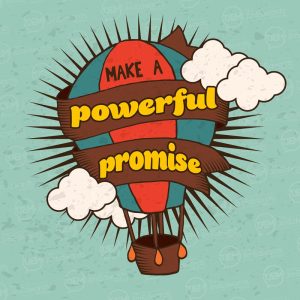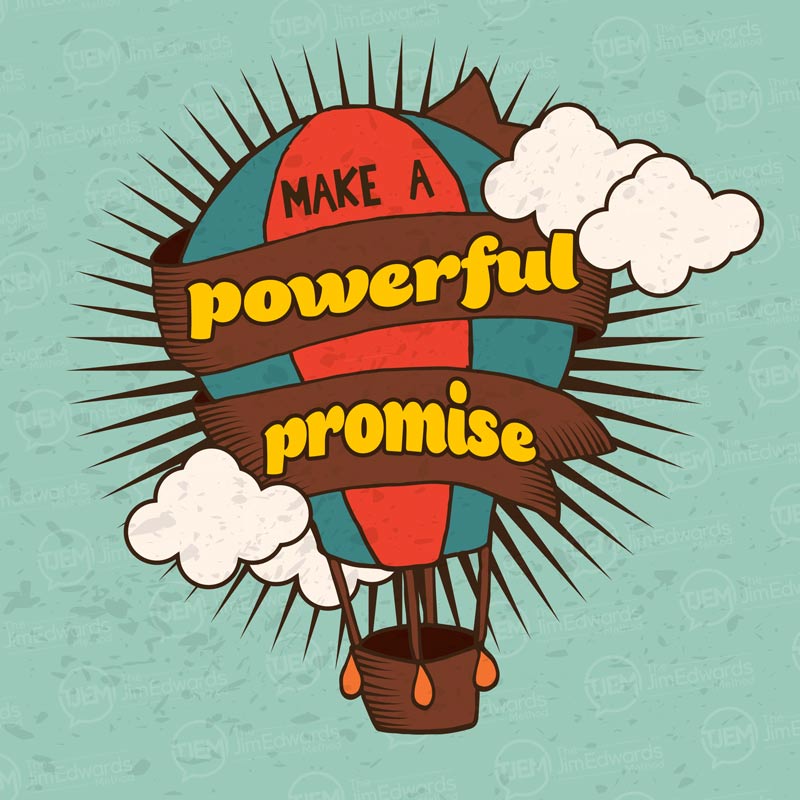 Have you been trying to build your email list with a lead magnet, but it seems no one is actually using it?
Is this hurting your signups?
In this new article on my blog you'll learn two different ways to approach it, and what I recommend for best results.
Click here to learn my 3 secrets to using your lead magnet effectively
---
The Jim Edwards Method Premium
It's the best kept secret on the web!
Get Instant Access to ALL My Personal Software, All My Personal Wizards, Over a Decade of Online Business Training AND Monthly Live Training with Q&A!
Right now you can get ALL my amazing tools for just $97 a month… or just $997 yearly.
Get all the details about how you can access my entire vault, all my wizards, and get a NEW, LIVE training from me every month for less per day than the cost of a small coffee at Starbucks.
We only open the doors to new members a few times a year. Then the door slams shut again because it's such an amazing value. Don't miss your chance to get in NOW!
---
Letting The Chickens Out with Jim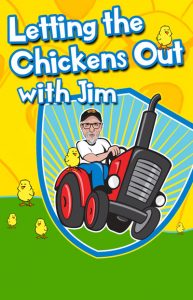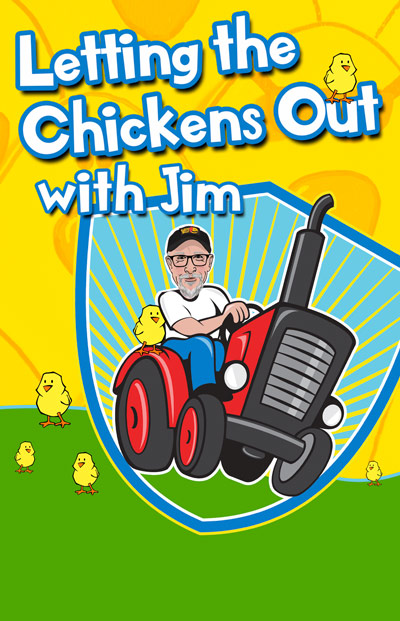 Every week Jim goes live on Facebook and posts his morning tips while letting the chickens out.
Who do you see yourself to be right now?
---
Sales Copywriting & Content Marketing Hacks Podcast Recap
We help entrepreneurs sell more with less effort and less stress… no matter what you sell! We cover topics on sales copy, content marketing, advertising, website sales letters, email marketing, headlines, ad writing and more.
WARNING: we are not here to teach copywriters the finer points of copywriting… we're here to make it easy for normal people to use words and pictures to make more sales and get results. And, we have a lot of fun doing it!
Going Solo Media vs Relying on Social Media – SCCMH [Podcast 106]
Business Contingency Planning During Social Media Blackout – SCCMH [Podcast 105]
Content Marketing Defined Ideas – SCCMH [Podcast 104]
It Does Not Have to be Perfect – Just Good – SCCMH [Podcast 103]
Business Reset – You Might Need a Reset IF… – SCCMH [Podcast 102]
To watch more episodes Click Here!
---
 Facebook • Instagram • Twitter • LinkedIn • Pinterest • Medium • Podcast