A Note From Jim
Legitimately Changing Priorities… or Creative Procrastination?
I recently spent an entire day with my team going over the next 6 months of activity in our business.
We laid everything out on my 9-foot whiteboard.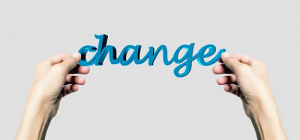 We detailed every step we needed to take.
We put dates and deadlines with all the action items.
We made sure everybody knew their assignments.
The next day I got a call that caused me to pull everyone back in and say, "We need to completely change the priorities we just set!"
Everybody's jaw dropped and they looked shocked… until I explained what was going on and they all got onboard instantly.
What made this a good thing rather than a total waste of time?
This new priority 110% fits with our mission and I explained exactly how it would impact the entire team positively.
In other words, this wasn't an excuse to go chase a bright shiny object… it was an opportunity we all realized would help us reach our goals FASTER!
So, the way to know if you're legitimately changing priorities or just procrastinating is to ask yourself two questions and answer truthfully:
Will this get the team to our existing outcome faster, easier, and more efficiently?
Is what I want to do truly more important than my current focus, or am I just reacting out of urgency, boredom, or excitement-seeking?
If your answer to both questions empowers you and your team, then go ahead and adjust your priorities.
If not, strongly consider staying on your current path instead!
🙂
Jim
---
DON'T BUY Traffic Secrets Until You See This…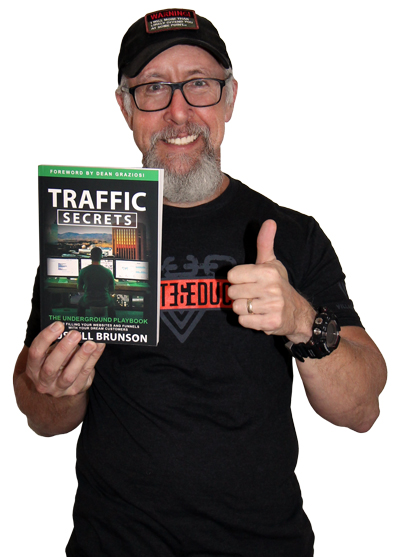 Russell Brunson's new book "Traffic Secrets" is going to be a major best seller that will change your life and business forever…
BUT…
Don't buy or preorder it (not available for pre-order until March 17) without checking out my INSANE BONUSES for buying through my affiliate link!
Get on MY pre-launch list now…. we're going to give you over $8,979 worth of bonsues FREE when you buy through me.
Join Jim's pre-launch list by entering your email at the site below to find out how to get over $8,979 in exclusive bonuses for grabbing your copy of "Traffic Secrets" through Jim's affiliate offer!
Click Here – InsaneBonuses.com
---
The Jim Boat 9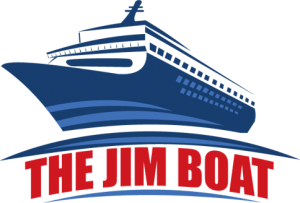 Did you suffer from Jim Boat 8 FOMO last November? Fear no more, we're setting sail again on Nov. 7th, and you'll want to make sure that YOU don't miss out AGAIN!
NOW is the time to get a great deal and take your business to the next level on the All-Inclusive Jim Boat 9. You'll be amazed at how easy it is to make this a reality for YOU!
Get more information, see last year's video recap and sign up at the link below and we'll see you on the boat in November!
Click Here to Learn More and See the Video
---
Article of the Week
Do you have a sticky problem in your business that you're struggling to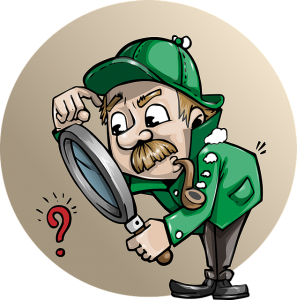 figure out?
You're not alone! If you're in business for yourself, you're going to run into bumps and roadblocks. Sometimes you just need a problem-solving structure to get it worked out.
Here's the framework I've developed to fix problems or figure something sticky out, step by step. Give it a shot and see if it works for you too!
Get My 4-Step Process for Free Here
---
The Jim Edwards Method Premium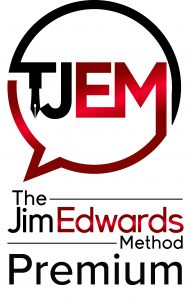 It's the best kept secret on the web! (Doors Are OPEN!)
The Jim Edwards Method Premium:
Get Instant Access to ALL My Personal Software, All My Personal Wizards, Over a Decade of Online Business Training AND Monthly Live Training with Q&A!
Right now you can get ALL my stuff for just $97 a month… or just $997 yearly.
Get all the details about how you can access my entire vault, all my wizards, and get a NEW, LIVE training from me every month for less per day than the cost of a small coffee at Starbucks.
We only open the doors to new members a few times a year. Then the door slams shut again because it's such an amazing value. Don't miss your chance to get in NOW!
---
Letting The Chickens Out with Jim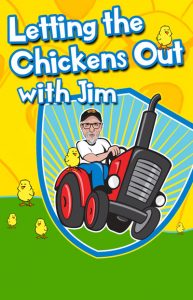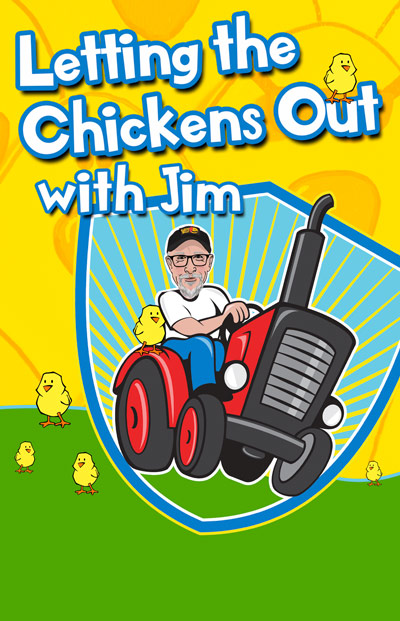 Every week Jim goes live on Facebook and posts his morning tips while letting the chickens out.
Before you preorder Traffic Secrets, watch this…
If I lost everything and had 30 days to rebuild…
How do you keep the same offer fresh delivering daily content?
Best ways to create scarcity for an always-open offer…
"You can always edit a bad page. You can't edit a blank page."
---
Sales Copywriting & Content Marketing Hacks Podcast Recap
We help entrepreneurs sell more with less effort and less stress… no matter what you sell! We cover topics on sales copy, content marketing, advertising, website sales letters, email marketing, headlines, ad writing and more.
WARNING: we are not here to teach copywriters the finer points of copywriting… we're here to make it easy for normal people to use words and pictures to make more sales and get results. And, we have a lot of fun doing it!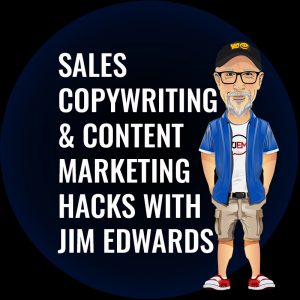 Welcome Home Jim (Knowledge Drop from Paradise) – SCCMH [Podcast 57]
Speed Dating with Jim – SCCMH [Podcast 56]
Getting Potential Customers in the Right Zone to Buy – SCCMH [Podcast 55]
Change vs Growth – SCCMH [Podcast 54]
To watch more episodes Click Here!
---
Cuteness Overload – The Puppy Update