A Note From Jim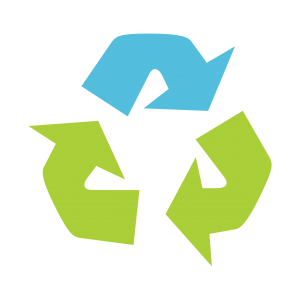 Repurpose Proven "Stuff" Whenever Possible
So, I had a webinar on Tuesday after being gone for 2 weeks.
Over the weekend I wrote a 4,000 word "article" for a friend's book that drops next year.
I was in a panic about my webinar… until I realized I could use the article as the basis for the webinar.
I went from panic to relief in about 5 seconds 🙂
How often do we make things harder on ourselves than absolutely necessary?
You might say "But Jim, if you created that content for your friend's book, won't he be upset you used it? People won't buy his book if they get the content elsewhere, right?"
No. No, for several reasons.
1. The book drops in 8 months… people will forget.
2. Even if the same people get the book who were on the webinar, my article is just a small part of the bigger book.
3. Even if one person were to notice (which they won't), it will just reinforce the message.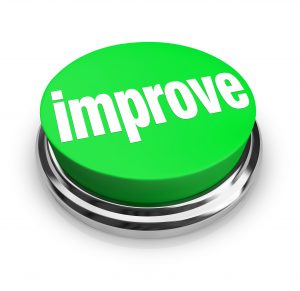 Look back at things you've done in the past (content, articles, classes, webinars, etc.) and ask yourself how you could improve, enhance, or change them for the better.
We all learn new things… we all make new distinctions.
Instead of reinventing the wheel, make your existing wheels better!
People will thank you for it 🙂
Jim
---
Spotlight on Copywriting Secrets
We've sold over 12,000 books and they're still selling!
Get Your Copy NOW! 
Copywriting Secrets:
How Everyone Can Use the Power of Words to Get More Clicks, Sales, and Profits…No Matter What You Sell or Who You Sell It To!
Nobody is born knowing how to sell. But the truth is, you can learn how to sell more . . . a LOT more . . . when you discover the right words that make people buy.
This book teaches you street-smart copywriting, which means how to get results right away. Bottom Line: If you want to make a lot more money, have a lot more time off, and enjoy a lot more freedom, then this book is for you!
Sign up Here to get YOUR copy!
(Hurry! Order now! You can't get this book on Amazon or anywhere else right now.)
---
Did You Miss This?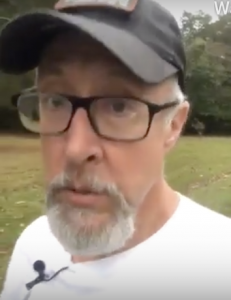 Based on some "feedback" I got from one of the people in my Facebook group, there are a couple valuable lessons to learn…
In this quick video you'll learn about what happened when I was told that 'There's no value in your Facebook group.' It might surprise you, and you can even tell me what YOU would have done in my shoes by leaving a comment.
---
Letting The Chickens Out with Jim
Every week Jim goes live on Facebook and posts his morning tips while letting the chickens out. 
The real purpose of any email teaser (99% of people screw this up!)
---
Sales Copywriting & Content Marketing Hacks Podcast Recap
We help entrepreneurs sell more with less effort and less stress… no matter what you sell! We cover topics on sales copy, content marketing, advertising, website sales letters, email marketing, headlines, ad writing and more.
WARNING: we are not here to teach copywriters the finer points of copywriting… we're here to make it easy for normal people to use words and pictures to make more sales and get results. And, we have a lot of fun doing it!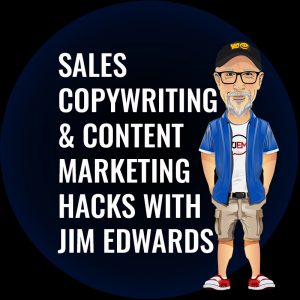 Entrepreneurial Burn Out – Interview with Dr. Kelly Shockley – SCCMH [Podcast 40]
IT Professional Needs Help With Copy – SCCMH [Podcast 39]
Disaster Recovery or Business Continuity – SCCMH [Podcast 38]
New Member Question – Getting Started With Writing & Sales Copy – SCCMH [Podcast 37]
---