A Note From Jim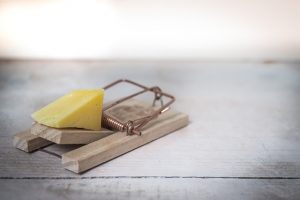 "The Content Creation Trap"
Does this sounds familiar?
You spend a couple hours creating content in the morning. You're all excited because you spent quality time to create an article. You feel a real sense of accomplishment.
But then, instead of spending at least an hour or two distributing that content, you say "Oh man, I'm glad that's over. I've got other stuff to do. Let me just post a link to it over on Facebook."
The next day, instead of doing an article, you make a video. Once the video is done you say "Whew, I really worked hard on that! That's a great video. Let me just go throw it over on Linkedin and I'll worry about distributing it later. I'm tired from creating the content. I've got other stuff I need to do."
Is this the pattern that you follow when you create your content? In other words, do you spend all your time on creating content and then no time to actually distribute that content?
That's a TRAP!
I've learned over the years it's a very easy trap to fall into. You get the sense of accomplishment and "putting in the work" you need from the content creation.
But if you don't distribute the content you create you're actually WASTING TIME.
You're better off NOT creating content if you won't distribute it.
Think about that for a minute.
If you aren't going to distribute or sell the content you create in a systematic fashion, you're just wasting time and fooling yourself into thinking you're actually putting in work.
Man. That is harsh.
But it's true.
And I'm writing this little note to myself as much as I am to you… so don't feel bad.
I fall into this trap all the time.
Remember I told you earlier it's easy to fall into this trap. So my advice to you and me is whenever you create a piece of content, spend at least as much time promoting it as you did creating it.
Build the habit of distribution as much as you build the habit of creation.
Food for thought!
Jim
---
How to Super Charge Your Sales Copy
I recently realized that I'm violating one of the rules that I tell everybody to do, and over the last year and I've fallen into a limiting pattern myself!
Learn about what I discovered while searching for another angle, sparked by a conversation with a friend in this quick, 6-minute video on my blog. It will super-charge your sales copy almost immediately!
---
Spotlight on Copywriting Secrets
Be first in line to get my brand new hardcopy book BEFORE it hits the streets!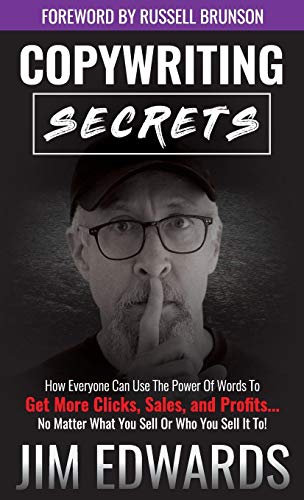 Copywriting Secrets:
How Everyone Can Use the Power of Words to Get More Clicks, Sales, and Profits…No Matter What You Sell or Who You Sell It To!
Nobody is born knowing how to sell. But the truth is, you can learn how to sell more . . . a LOT more . . . when you discover the right words that make people buy.
This book teaches you street-smart copywriting, which means how to get results right away. Bottom Line: If you want to make a lot more money, have a lot more time off, and enjoy a lot more freedom, then this book is for you!
Sign up Here to get on the pre-release copy!
(Hurry! We have only 1,000 copies available and they'll go FAST!)
---
Did You Miss This (You'll Kick Yourself if You Miss it Again!)
In my business I want my customers to feel like I'm always giving them extreme value. Why? Because I don't want them to ever feel stupid for buying from me!
Watch this now to learn the simple method you can use to make more from every customer… and have them thank you for it! PLUS I spilled the beans on how you can get in on my brand new, smokin' hot Sales Story Secrets Masterclass.

---