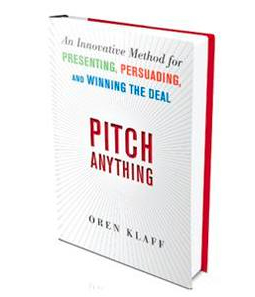 In case you haven't heard of it, "Pitch Anything" gives you the keys to understand the dynamics of what's going on inside people's brains on both sides of the pitching and selling equation so you can construct a pitch much more carefully and without confusing your ideal customer unnecessarily.
The author, Oren Klaff, is a guy who pitches multi-million-dollar deals to investors to make his living. He developed his strategies after years of study and hundreds of live pitches.
You want this book because no matter what you sell, I believe it can give you some new insights you can use immediately to understand what's going on when you pitch someone (in text, in video, in a funnel, in person, etc.). This is some really good stuff that explains a lot you never thought of before, but makes perfect sense when you look back on your past experiences.
In the end, it really does offer a new approach to selling, no matter what you sell (as long as you sell to humans, which I assume you do).
What makes 'Pitch Anything' special as opposed to other books is the fact that it is based on neuro-science (the study of the human brain). The book incorporates that knowledge into helping you understand why traditional sales training has always fallen flat.
By the way, this is not just for someone who has an idea, product or service to sell.
Pitch Anything is for everyone who needs to persuade others quickly to adopt their point of view and take a specific action.
The feature I love most about it is the information the author shares about how "when two people meet, one frame must always ultimately dominate the other frame." This was truly new for me and very thought provoking.
One thing that isn't perfect is that the author can go a little deep into the neuro-science end of things. My eyes started to glaze over a few times simply because I felt the detail didn't actually add to my objectives for reading the book.
But, that's not a deal killer, at least from my perspective, because you can just skip over those parts if your eyes glaze over too. You won't really miss anything that would keep you from getting the benefits of the book (which is to pitch people on your ideas in a better, more effective way).
I plan to use this book to make my own pitches better, whether in text or in video. I also plan to incorporate what I've learned into making my wizards and scripts even more effective for myself and our users (Like YOU!)
Great news: the book costs less than a large pizza.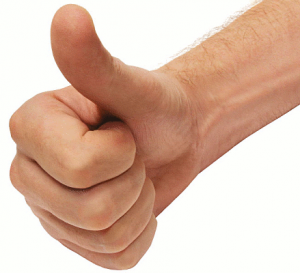 And when you compare the cost of 'Pitch Anything' to the cost of missing out on just one prospect who might otherwise have bought from you, it's just a drop in the bucket.
My vote is to grab 'Pitch Anything' because every day you wait, is another day you're losing sales you'd otherwise make.
Head on over to Amazon to grab your copy!
Happy weekend!  🙂
Jim
---
Join us on Facebook • Instagram • Twitter • LinkedIn • Medium • Podcast