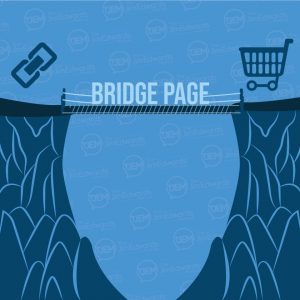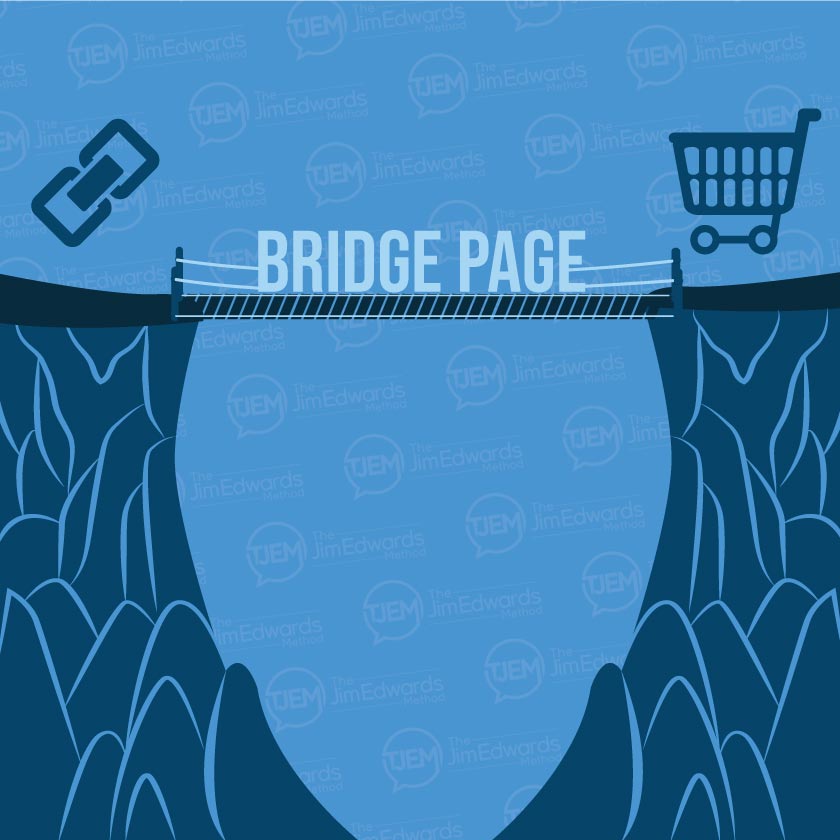 If you do any kind of affiliate marketing, listen up because a Bridge Page is a big deal!
The purpose of a bridge page is to "bridge" the gap between your affiliate link and the end offer you're promoting.
This is a lot like that moment when you invite a friend to a party.
When it's your party, it's okay to invite them over and say "The party is at eight o'clock at my house. Show up and come on in!"
But when you invite that friend to someone else's party, you're saying:
"Hey! There's a party over there! You don't know those people and I barely know them, but why don't you check it out? Just walk right in without me and I might be along later!"
You're crashing the party! At a minimum, it's awkward and confusing.
A better way is to tell your friend:
"Hey! There's a cool party over there. I know the people putting on the party and I think you would enjoy it! So, I'm going to come to pick you up, and we're going to the party together. I'll introduce you to everyone!"
A bridge page works on a similar principle.
How to use a bridge page?
A bridge page can contain several different elements. Here are just 3 of several ways you could try it:
#1 Offer a demo
The best types of bridge pages are the ones that pre-frame your customer for the end offer they are going to see.
For example, if you're promoting a piece of software or membership, the best thing you can do is offer a video demo of the software or membership.
I've been doing this for 20+ years, and it works great!
#2 Share an unboxing video

This works well if you are promoting physical products. You can do a cool video of you opening up the box of the thing you're trying to get them to purchase.
If you're promoting an in-person event, you share a behind the scenes tour.
If you have a book to promote, you can do a video sharing your favorite chapter and pointing out highlights or specific points you learned and are using yourself.
The purpose of a bridge page video is to show people why something is cool from your perspective.
This can make a huge difference!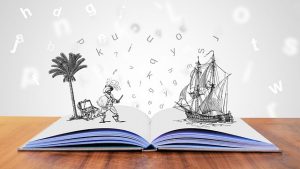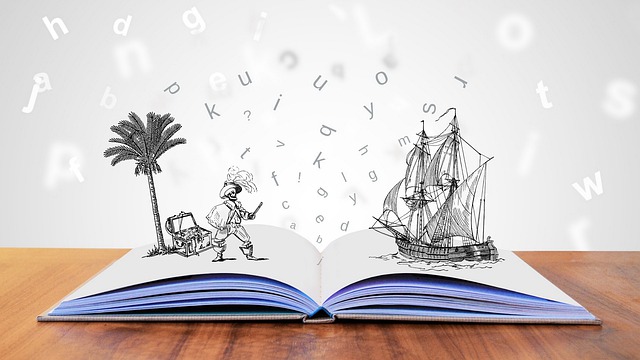 #3 Tell a story
Another powerful way to use a bridge page is by telling a story. This can be useful when the key thing you want your customer to understand is a bit too complex for a demo or an unboxing video.
For example, you can tell the story about how you got a result with that particular product and how it's been so awesome.
Does a bridge page really work?
Of course, there are more approaches to using a bridge page besides demos and stories. But I think these are the best ones you can use immediately.
Would people sit through a demo video on a bridge page?
YES! They'll sit and watch it, especially if you're showing them how to get a result they really want.
Bridge pages are mostly about pre-framing, and pre-framing is mostly about inviting people to check out something interesting to them.
You don't invite people to a party they're not interested in attending. You invite them to something they're already interested in attending. If you do that correctly, they will WANT to know more and will be grateful you showed the product you're promoting to them!
Where can you use a bridge page?

You can use a bridge page on your website, blog, social media channels, or pretty much anywhere.
Also, most people know you're getting an affiliate commission (and the FTC says you should disclose that anyway). But, if you provide value, it'll make them want to help YOU instead of buying from someone else.
Conclusion
So, when you have a product you're promoting as an affiliate, you should start creating bridge pages to boost your commissions.
Do video demos

Tell stories

Answer questions
If you want to learn more about how to make more sales, you should join my Sales Copywriting And Content Marketing Hacks Facebook Group. It's FREE!
---
Facebook • Instagram • Twitter • LinkedIn • Pinterest • Medium • Podcast