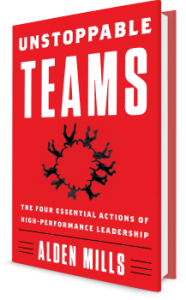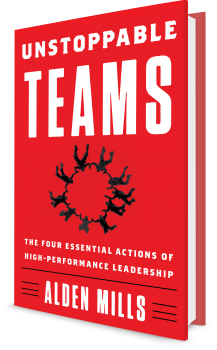 I've been reading a book by my buddy Alden Mills, who's a former Navy Seal. The book is entitled, 'Unstoppable Teams, The Four Essential Actions of High Performance Leadership." Alden knows what he's talking about because he's the guy who built up the company Perfect Fitness and sold the Perfect Pushup using online infomercials.
Even though Alden and I are partners on the Sixty-Second Selling Machine program, I was thinking about how I could apply what he talks about in his book to my own organization and the people who work for me.
While reading this book I realized:
If we want to be seen as experts we also have to be leaders online, especially on social media.
Think about the people you really pay attention to on social media. They aren't just the ones who have huge followings. They're not just focused on sharing knowledge, but they're leading a group of people.
To become known as an expert, you need to also become a leader.
One doesn't work without another.
The principles of great leadership are vital.
The only problem here is that there are plenty of leadership books focused on corporate issues. These are not meant for people like me and you.
In truth, I think that we all need to become leaders, and we all are leaders (whether we want to be or not). Some of us are better at this than others, but we can all improve our leadership skills.
Alden's book really opened my eyes to this.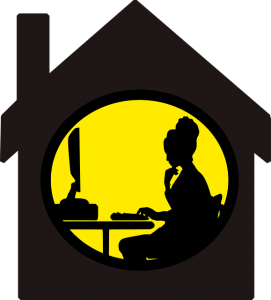 Overall, I give the book a 9.5 out of 10 because it is helpful and quite easy to follow for anyone. So, I recommend you read it too. You'll discover principles for online teams, how to manage people remotely, and other useful information.
It will help you understand the missing ingredient of becoming a true expert: Leadership!
So an important step on the road to being seen as a true expert is to start with becoming a leader online.
Leading people on social media can help you achieve great things!
And if you need extra tips on how to use social media to your advantage, join me at Sales Copy And Content Marketing Hacks With Jim Edwards Facebook group. Just click here to request access!
---
Facebook • Instagram • Twitter • LinkedIn • Pinterest • Medium • Podcast