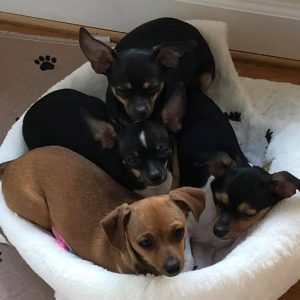 Patience
Having 4 puppies at once will teach you many things.
* How to clean up poop.
* How to reassure little ones when scared.
* How to entertain those with the attention span of a gnat.
* How to regain attention during a "squirrel!" moment.
* How to love someone even if they're pissing you off at the moment.
(Side note: the above sounds a lot like managing a Help Desk – but hey, I'm a cynic!)