A Note From Jim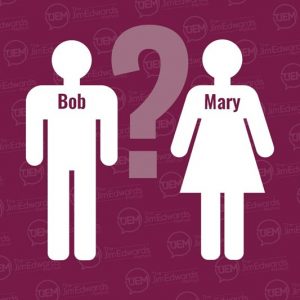 Who Do You Want to Be Like – Bob or Mary?
Meet Bob.
Bob's coming out with a product about making videos. He heard video is hot and he wants to cash in. He's outsourcing the product creation 100%.
Bob's never made a video on his own before.
Meet Mary.
Mary makes videos all the time and uses them in her business – averaging 1-2 videos per week – earning 6-figures a year part-time.
She's boiled down her 2 years of experience into 3 primary types of videos she knows work for selling her ebooks and promoting affiliate offers.
Mary's coming out with a product about making videos.
Who's product would you buy?
It's pretty obvious. Mary's.
Why? It's based on practical experience and RESULTS she can prove.
As a marketer / product creator, WHO would you rather BE?
Bob or Mary?
Who is it more realistic to be?
Bob or Mary?
There's the conundrum. Do you go get the experience, or do you create the product based around need?
I think the answer is you want to be both. Go get the experience, but then don't wait 2 years before you come out with something.
If you see a need, dive in full steam and figure out a solution. Test it from every angle. Try to break it. Test it across multiple niches.
If it works, sell the hell out of it! BUT, sell based on RESULTS, not smoke, mirrors and BS.
RESULTS speak louder than knowledge alone.
Show people how to get RESULTS and they'll love you.
If you're new, they'll call you a "breath of fresh air."
If you're experienced, they'll call you a "real veteran."
Either way, results speak louder than anything.
Get people the results they want and they'll beat a path to your door and PAY you.
🙂
Jim
---
Featured Article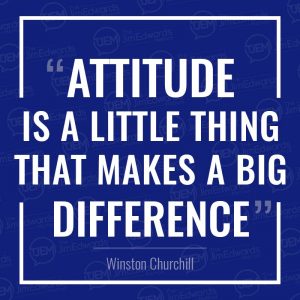 Over a recent weekend with my wife in the woods, I was reminded of a very important lesson.
In online business, there are several factors that add up to REAL success. But one of them is absolutely indispensable.
No, it's not having a ton of skill, years of experience, or even specialized knowledge (though all of those can certainly help). It's something we can ALL have, if we choose (and doesn't cost a dime).
Click here to learn what it is and how I learned this in the woods
---
The Jim Edwards Method Premium
It's the best kept secret on the web!
Get Instant Access to ALL My Personal Software, All My Personal Wizards, Over a Decade of Online Business Training AND Monthly Live Training with Q&A!
Right now you can get ALL my amazing tools for just $97 a month… or just $997 yearly.
Get all the details about how you can access my entire vault, all my wizards, and get a NEW, LIVE training from me every month for less per day than the cost of a small coffee at Starbucks.
We only open the doors to new members a few times a year. Then the door slams shut again because it's such an amazing value. Don't miss your chance to get in NOW!
---
Letting The Chickens Out with Jim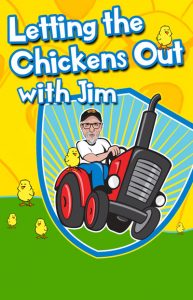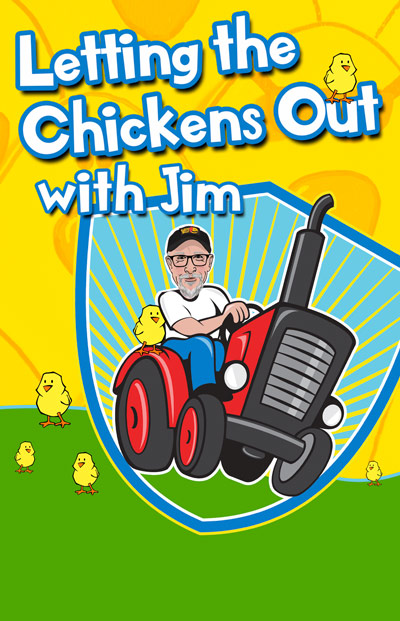 Every week Jim goes live on Facebook and posts his morning tips while letting the chickens out.
Do people ever call you the C-word?
Who do you see yourself to be right now?
---
Sales Copywriting & Content Marketing Hacks Podcast Recap
We help entrepreneurs sell more with less effort and less stress… no matter what you sell! We cover topics on sales copy, content marketing, advertising, website sales letters, email marketing, headlines, ad writing and more.
WARNING: we are not here to teach copywriters the finer points of copywriting… we're here to make it easy for normal people to use words and pictures to make more sales and get results. And, we have a lot of fun doing it!
Avoid Roadblocks That Can Crush Your Business – SCCMH [Podcast 108]
Facebook Jail (Again) & Burnout Recovery Tips (part 2) – SCCMH [Podcast 107]
Going Solo Media vs Relying on Social Media – SCCMH [Podcast 106]
Business Contingency Planning During Social Media Blackout – SCCMH [Podcast 105]
Content Marketing Defined Ideas – SCCMH [Podcast 104]
To watch more episodes Click Here!
---
 Facebook • Instagram • Twitter • LinkedIn • Pinterest • Medium • Podcast