A Note From Jim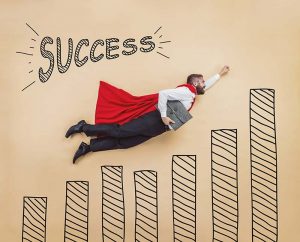 How To Find Success In Your Life, Especially During Hard Times
Here's a truth to burn into your brain: Success is an inside job.
You decide whether you're successful or not, not the outside world.
In fact, you are successful the instant you decide to be successful!
Most people wait for something to happen outside of themselves in order to label them "a success."
So, if you want to know how to find success in your own life, especially during hard times, here are some tips for you:
Tip # 1 – You're Successful The Instant You Have A Mission
Many people think you're successful when you have a Rolex… or a Rolls Royce… or a super-model wife (or husband).
People confuse possessions, money, or "stuff" with success. There are plenty of people who have those things and live miserable lives.
True success comes from having a mission to impact, empower, and influence other people to grow and advance in life.
To me, the ultimate success comes from helping other people reach their goals…. that's my mission.
And I truly believe when you have a mission that is bigger than yourself (even if you have no clue how you'll accomplish it), that's the instant you become successful. 
Tip # 2 – Successful People Are Humble Students
As I travel through life, one thing has become crystal clear to me: the more I learn, the more I realize how much more I get to learn (which gets me super excited).
We must constantly improve our game and our skill sets through learning, but we must also put our knowledge and skills to the test to produce wisdom… which can only come through real world experience.
If you want to be successful, it's not enough to just learn about things – you must apply them!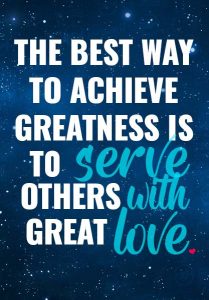 Tip # 3 – Truly Successful People Serve Others
When I was younger, I thought success was measured in money.
When I got older, I thought success was measured in status.
When I got married, I thought success was being a good spouse, parent, or grandparent.
I now realize that true success comes from serving others where they are right now in their lives.
To be successful, I must serve my wife as a good husband; serve my children and grandchildren as a good dad; serve my customers as an experienced, patient mentor and coach.
I am successful by serving others in the context of our relationship. 
Your Assignment:
Spend 15 minutes each day thinking about how you can improve your service to others in your life. Then, ACT on those good ideas every day. Through this process you be amazed at how quickly you'll experience true success in your life.
Need even more? Well, if you really want to find success in your own life, especially during hard times, this book "True Life Success Lessons" lays it all out for you! Check it out here.
---
Testimonial Spotlight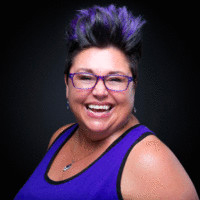 I closely followed Jim Edwards' method on "How to Write & Publish Your Own Ebook… in as Little as 7 Days" V3.0. These were my stats on launch day. I didn't hit my sales goal, but I'll take these stats all day long. I'm confident I would've never been able to achieve these rankings without the course.
– Angie Giltner

---
Featured Article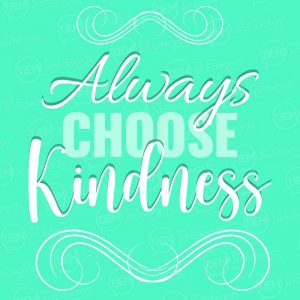 People react and handle situations differently, especially when it comes to Facebook and other social media platforms.
With everything going on in the world right now, people are stressed and acting out of character. 
We need to be more careful about how we act and react. If you must choose between being right and being kind, you should always choose kindness.  
It takes little effort but reaps huge rewards – see why here
---
7 Day Ebook V3.0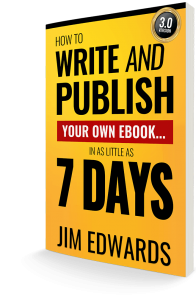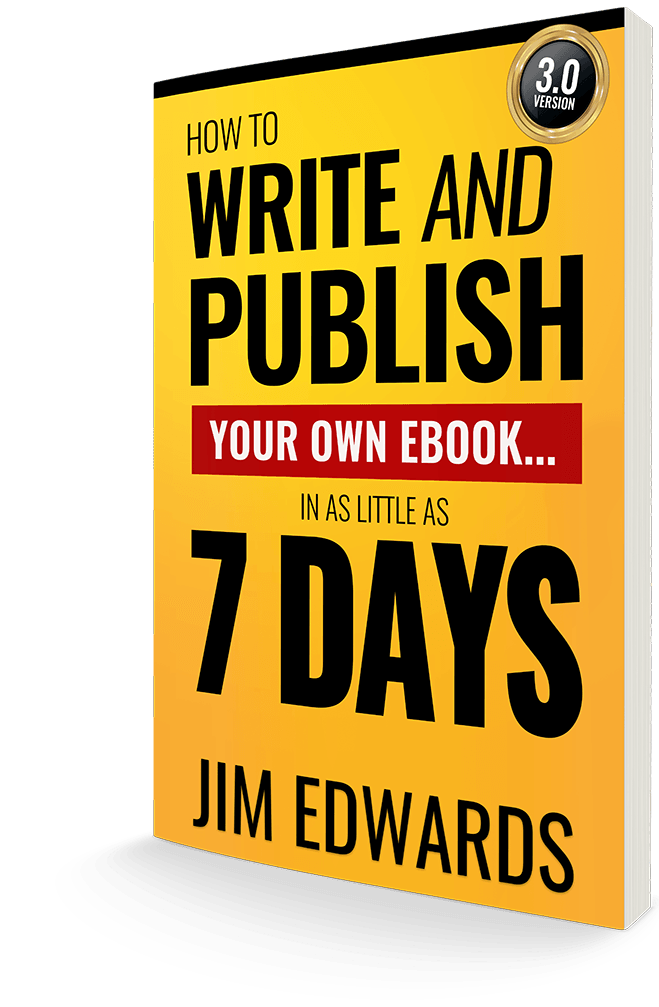 Have you picked up your copy of 7 Day Ebook Version 3.0? 
"7 Day Ebook" Ver 3.0 is fully updated… contains all new material… and reveals all the latest techniques, tools, and tips from my over two decades of experience in entrepreneurial publishing.
PLUS: You can get your hands on this amazing "7 Day Ebook" Ver 3.0 training for LESS than what others paid for it way back in 2001!
If you ever thought "I should write a book or ebook." Or "I'd love to set up one of those book funnels everyone is always talking about."… then THIS is exactly what you're looking for!
Claim your copy of the new, updated, and amazing "How To Write And Publish Your Own Outrageously Profitable Ebook… In As Little As 7 Days" Ver 3.0 right now!
---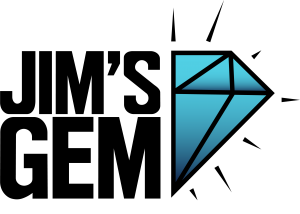 Jim's Gem
Every week Jim goes live on Facebook and shares valuable nuggets of information with his followers. Here are the most recent gems 💎
---
Sales Copywriting & Content Marketing Hacks Podcast Recap
We help entrepreneurs sell more with less effort and less stress… no matter what you sell! We cover topics on sales copy, content marketing, advertising, website sales letters, email marketing, headlines, ad writing and more.
WARNING: we are not here to teach copywriters the finer points of copywriting… we're here to make it easy for normal people to use words and pictures to make more sales and get results. And, we have a lot of fun doing it!
The 1-2-3 Punch of Copywriting Secrets – SCCMH [Podcast 123]
Turning Visions into Reality in Business – SCCMH [Podcast 122]
The Podcasting Podcast – Do You Need One for Business or Fun? – SCCMH [Podcast 121]
How to Price Your Value on Products and Services – SCCMH [Podcast 120]
Business Marketing Inspiration – SCCMH [Podcast 119]
To watch more episodes Click Here!
---
 Facebook • Instagram • Twitter • LinkedIn • Pinterest • Medium • Podcast