A Note From Jim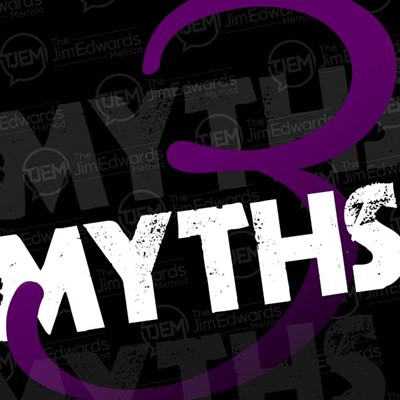 "The 3 Biggest Myths About Making It "BIG" In Online Business"
Jim Edwards here with a quick online business success article for every professional or entrepreneur who wants to get past the biggest myths that hold most people back trying to create and run a successful online business… and do it without having to mortgage your house running Facebook ads.
Myth #1 – You Need A Huge Budget Of Money To Make It Big Online
It's not about who can spend the most money… it's about who can add the most value to people's lives.
If you offer amazing value, and you share that value with others, getting eyeballs on your offer is never a problem.
There's so much noise online right now that the people who regularly add value to the lives of their target audience consistently rise to the top.
Honestly, the fact that there's so much noise online right now actually makes it EASIER to stand out.
Myth #2 – You Need A Ton Of Connections Or A Huge Network To Make It Big Online
Most people think "It's not what you know, but who you know."
While that's true to a certain extent, you can overcome that obstacle quickly by creating massive value for others.
When you add massive value to the marketplace, the people you want to network with will seek you out.
When you add massive value, the people you want to connect with will respond to your emails, social media comments, and podcast invitations.
Bottom line: The person who creates, demonstrates, and promotes the most value wins!
Myth #3 – You Need To Work 18 Hours A Day "hustling And Grinding"
Many will tell you that you must "hustle and grind" to make it online.
I disagree.
Does it take action and energy? YES!
Hard work? NO…. SMART work is the key.
"Smart work" means tuning in to your target market's needs and providing tools and opportunities to help them grow toward their goals.
An excellent, thoughtful, "share-worthy" video 2-3 minutes in length can have a far greater impact on your business than hustling and grinding for 12 hours on low-impact "stuff."
So, here are the big takeaways:
You don't need a big list (you can grow one).
You don't need a lot of money (you can earn some).
You don't need the right connections (you can make them).
What you should do is adopt the mindset of creating massive value for your target audience and making them an offer they can't refuse.
That's how you make it BIG online!
The big takeaway here is that you can bypass the biggest myths that hold most people back without having to mortgage your house running Facebook ads.
Create, demonstrate, and promote value every day… and the rest will take care of itself!
By the way, if you're serious about making it big online – no matter what you sell or who you sell it to – let me invite you to Join my FB group – Sales Copywriting and Content Marketing Hacks.
---
"It was easy to keep my focus and get it done"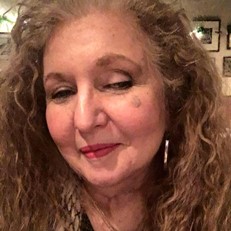 One thing I loved about participating in the 7 Day Ebook Ver 3.0 challenge was the enthusiasm created in the group by posting our cover images, and the wonderful feedback from both fellow book creators and Team Edwards. We all felt pumped up and ready to achieve our next goal. It was awesome support!
You all made this a positive, can-do experience by not overwhelming me with TMI each day. It was easy to keep my focus and get it done. Loved that!
I'm looking forward to creating a book series using this method. It works!
Big thank you!
– Vickie Trancho
---
Featured Article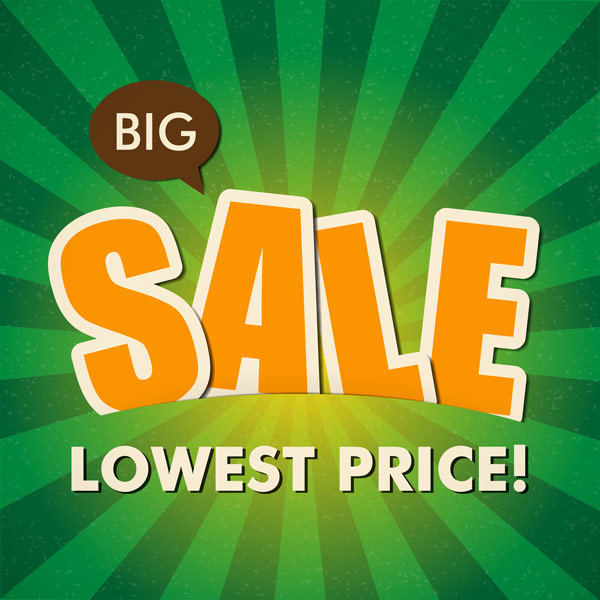 Do you have a hard time choosing between slashing prices or adding value?
Have the rules changed? No, even in a pandemic, the rules are still the same!
People are either going to spend their money or hang on to it.
So, what should you do?
Here's a little secret to help you in dire times
---
7 Day Ebook V3.0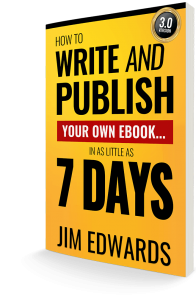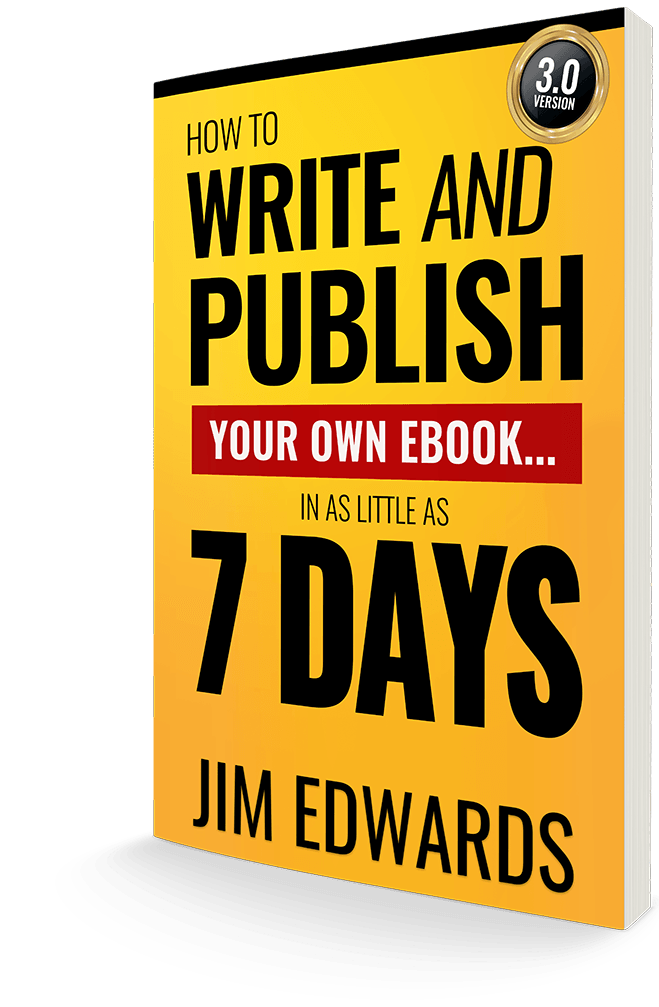 Have you picked up your copy of 7 Day Ebook Version 3.0? 
"7 Day Ebook" Ver 3.0 is fully updated… contains all new material… and reveals all the latest techniques, tools, and tips from my over two decades of experience in entrepreneurial publishing.
PLUS: You can get your hands on this amazing "7 Day Ebook" Ver 3.0 training for LESS than what others paid for it way back in 2001!
If you ever thought "I should write a book or ebook." Or "I'd love to set up one of those book funnels everyone is always talking about."… then THIS is exactly what you're looking for!
Claim your copy of the new, updated, and amazing "How To Write And Publish Your Own Outrageously Profitable Ebook… In As Little As 7 Days" Ver 3.0 right now!
---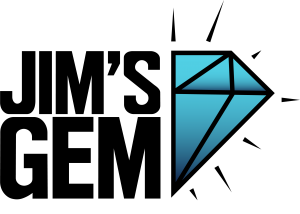 Jim's Gem
Every week Jim goes live on Facebook and shares valuable nuggets of information with his followers. Here are the most recent gems 💎
---
Sales Copywriting & Content Marketing Hacks Podcast Recap
We help entrepreneurs sell more with less effort and less stress… no matter what you sell! We cover topics on sales copy, content marketing, advertising, website sales letters, email marketing, headlines, ad writing and more.
WARNING: we are not here to teach copywriters the finer points of copywriting… we're here to make it easy for normal people to use words and pictures to make more sales and get results. And, we have a lot of fun doing it!
Staying Relevant with Content Marketing – SCCMH [Podcast 124]
The 1-2-3 Punch of Copywriting Secrets – SCCMH [Podcast 123]
Turning Visions into Reality in Business – SCCMH [Podcast 122]
The Podcasting Podcast – Do You Need One for Business or Fun? – SCCMH [Podcast 121]
How to Price Your Value on Products and Services – SCCMH [Podcast 120]
To watch more episodes Click Here!
---
 Facebook • Instagram • Twitter • LinkedIn • Pinterest • Medium • Podcast