A Note From Jim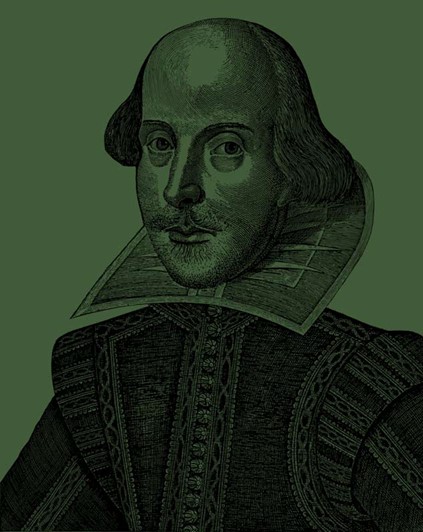 Be Open To New Opportunities… Especially In Strange Times
We live in strange times right now… no doubt about it!
Funky stuff with COVID, changes to society, rapid technological changes, and more have created as much opportunity as they have struggle.
"Adversity makes strange bedfellows."
– William Shakespeare
This quote from William Shakespeare sums it up perfectly.
Things that wouldn't have made sense a couple of years ago may now make perfect sense in light of changes.
Partnerships. Combinations of resources. Ideas.
As scary as the last 20 months has been, some amazing things have emerged.
One example: Zoom.
20+ months ago the vast majority of people never heard of Zoom. The vast majority of people had never attended an online meeting.
Now, Zoom is not only a service, it's also a verb to describe a process (Like Xerox still means to photo copy something).
My MOM does zoom. If my mom does it, you know it's mainstream!
Now look at all the opportunities that have arisen from people doing zoom.
People who never thought they'd do something online now sell, coach, and create like it's second nature!
Zoom has become so prevalent that it's turning the whole training and conference industry on its ear… many people would rather do that zoom than get on a plane!
The bottom line here is this: be open.
Don't be stressed out about what's going on, be open to new opportunity.
Stew Smith and I recently interviewed a lady named Angie on our podcast. Her story is AMAZING.
Angie reinvented herself during COVID and transformed an $89,000 drop in business into an entirely new audience and mission in life.
You can catch the interview here – it'll change your perspective for sure.
Be open… you never know what great opportunities await!
---
Featured Article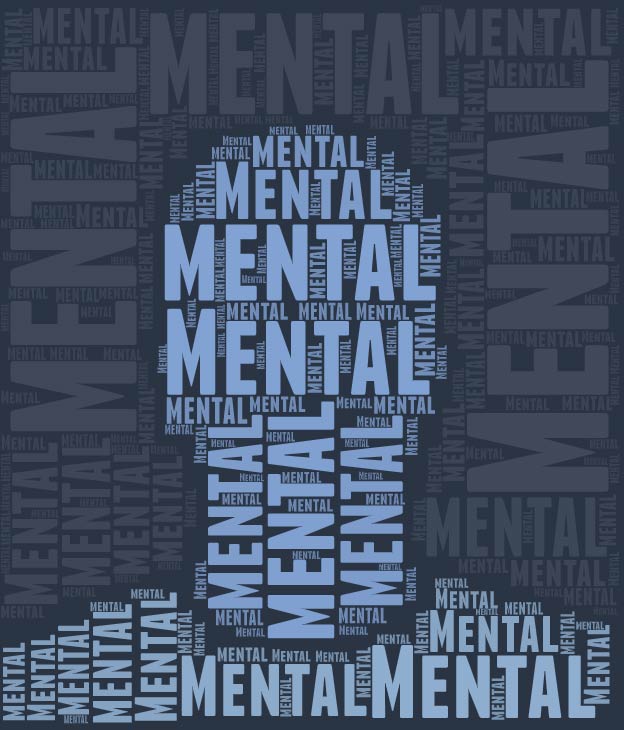 I've come to the realization that everything is mental.
I noticed a pattern that I go through whenever I do something long or difficult. It's a process that I call "mental gymnastics."
Whenever you're doing something hard, when you first start out, inside your head you say things like "Yeah! We're gonna do this!"
Then halfway through your mind says things like "Oh, man, this is gonna suck. Do I really want to do this?"
You've got to win the mind game before you can win the external game.
Tips for conquering your mental gymnastics
---
7 Day Ebook V3.0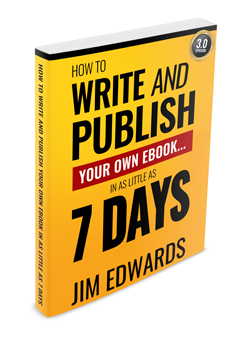 Have you picked up your copy of 7 Day Ebook Version 3.0? 
"7 Day Ebook" Ver 3.0 is fully updated… contains all new material… and reveals all the latest techniques, tools, and tips from my over two decades of experience in entrepreneurial publishing.
PLUS: You can get your hands on this amazing "7 Day Ebook" Ver 3.0 training for LESS than what others paid for it way back in 2001!
If you ever thought "I should write a book or ebook." Or "I'd love to set up one of those book funnels everyone is always talking about."… then THIS is exactly what you're looking for!
Claim your copy of the new, updated, and amazing "How To Write And Publish Your Own Outrageously Profitable Ebook… In As Little As 7 Days" Ver 3.0 right now!
---
Letting The Chickens Out with Jim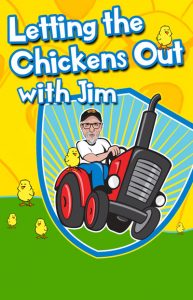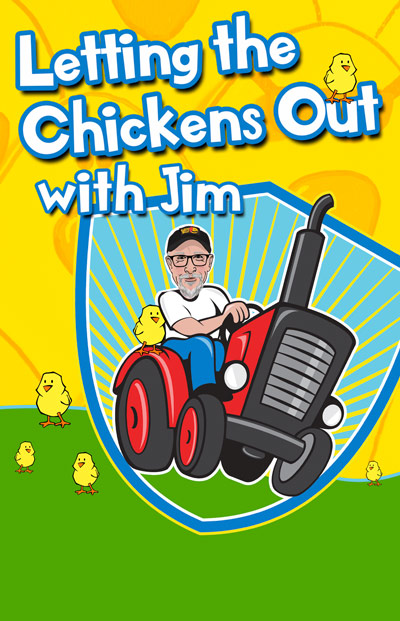 Every week Jim goes live on Facebook and posts his morning tips while letting the chickens out.
What's the risk of NOT doing something?
Risk vs. Reward? Flip the script…
Is today YOUR Independence Day?
It's all mental…. Yep, even the stuff you think isn't!
---
Sales Copywriting & Content Marketing Hacks Podcast Recap
We help entrepreneurs sell more with less effort and less stress… no matter what you sell! We cover topics on sales copy, content marketing, advertising, website sales letters, email marketing, headlines, ad writing and more.
WARNING: we are not here to teach copywriters the finer points of copywriting… we're here to make it easy for normal people to use words and pictures to make more sales and get results. And, we have a lot of fun doing it!
The Podcasting Podcast – Do You Need One for Business or Fun? – SCCMH [Podcast 121]
How to Price Your Value on Products and Services – SCCMH [Podcast 120]
Business Marketing Inspiration – SCCMH [Podcast 119]
Business in Social Media – The New Email List? – SCCMH [Podcast 118]
Top Ways to Grow Your Business (Slow and Steady or 10x Overnight?) – SCCMH [Podcast 117]
To watch more episodes Click Here!
---
 Facebook • Instagram • Twitter • LinkedIn • Pinterest • Medium • Podcast