A Note From Jim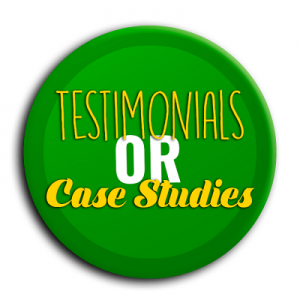 Which Is Better, Testimonials or Case Studies?
People often confuse testimonials with case studies.
A testimonial is where somebody says they got a specific result with your product or service, or they give their opinion about your product or service based on their experience with it.
A case study is the story about how somebody got a result with your product or service.
So which ones better? Well, depends on your objective.
Testimonials are great in sales letters, as display quotes in a book, or to add credibility in a webinar or any type of sales presentation.
On the flip side, case studies are great when used in content marketing. A case study can fill the exact same role as an article or instructional video as far as scratching people's need for content.
You probably would not use an entire case study in the middle of a long-form sales letter, but you could use an entire case study as a "bridge page" to drive traffic to a sales letter.
In the end, it's not really a case of which one is better than the other. It's a case of which one is better in the sales situation in which you choose to use it.
So, if you're looking for a rule to apply, think of a testimonial like an ad, and think of a case study like an article.
Looking at them this way will help you choose which one to use in a specific situation.
As always, there are exceptions to every rule. Use some common sense and remember the whole point of using a testimonial or a case study is to support your sales argument while also helping people feel more comfortable making a purchase decision.
By the way, if you're wondering, 'But what should I do if I don't have any testimonials or case studies year?' You'll find the answer in Secret #14 of my book, Copywriting Secrets.
Jim
---
The Jim Boat 9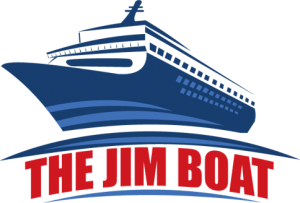 Did you suffer from Jim Boat 8 FOMO last November? Fear no more, we're setting sail again on Nov. 7th, and you'll want to make sure that YOU don't miss out AGAIN!
NOW is the time to get a great deal and take your business to the next level on the All-Inclusive JimBoat 9. You'll be amazed at how easy it is to make this a reality for YOU!
Get more information, see last year's video recap and sign up at the link below and we'll see you on the boat in November!
Click Here to Learn More and See the Video
---
Article of the Week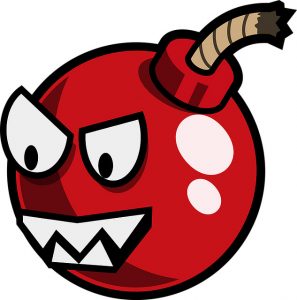 When you're trying to sell your products (or services) to a wide audience, 
how can you get past the haters? My answer may surprise you.
You actually WANT enemies!
Wait, what?
Yep, it's true. You'll understand how to use your enemies to make even MORE sales in this quick-read article on the blog.
---
Spotlight on Copywriting Secrets
Get Your FREE Copy NOW! 
How Everyone Can Use the Power of Words to Get More Clicks, Sales, and Profits…No Matter What You Sell or Who You Sell It To!
Nobody is born knowing how to sell. But the truth is, you can learn how to sell more . . . a LOT more . . . when you discover the right words that make people buy.
This book teaches you street-smart copywriting, which means how to get results right away. Bottom Line: If you want to make a lot more money, have a lot more time off, and enjoy a lot more freedom, then this book is for you!
---
The Jim Edwards Method Premium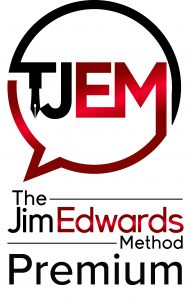 It's the best kept secret on the web! (Doors Are OPEN!)
The Jim Edwards Method Premium:
Get Instant Access to ALL My Personal Software, All My Personal Wizards, Over a Decade of Online Business Training AND Monthly Live Training with Q&A!
Right now you can get ALL my stuff for just $97 a month… or just $997 yearly.
Get all the details about how you can access my entire vault, all my wizards, and get a NEW, LIVE training from me every month for less per day than the cost of a latte at Starbucks.
---
Letting The Chickens Out with Jim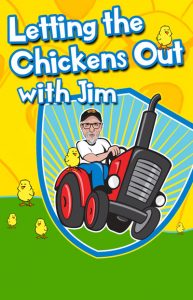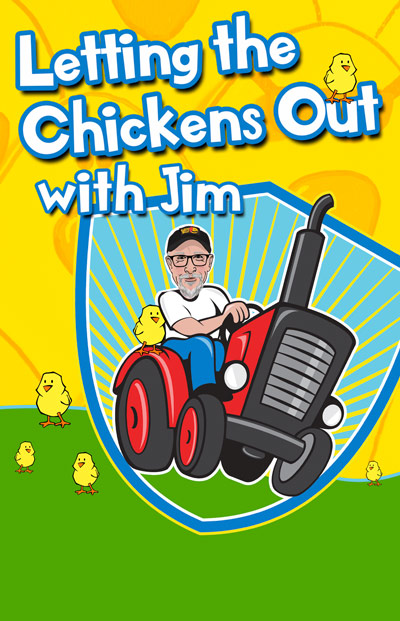 Every week Jim goes live on Facebook and posts his morning tips while letting the chickens out.
A place to use a hook headline you may never have even thought of…
Turn any piece of content into a sales making machine when you fly under people's anti-sales radar!
3 Keys to be an authentic thought leader… NOT a poser!
What is your most valuable business asset?
---
Sales Copywriting & Content Marketing Hacks Podcast Recap
We help entrepreneurs sell more with less effort and less stress… no matter what you sell! We cover topics on sales copy, content marketing, advertising, website sales letters, email marketing, headlines, ad writing and more.
WARNING: we are not here to teach copywriters the finer points of copywriting… we're here to make it easy for normal people to use words and pictures to make more sales and get results. And, we have a lot of fun doing it!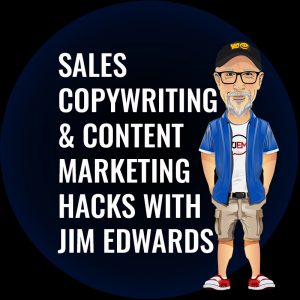 Speed Dating with Jim – SCCMH [Podcast 56]
Getting Potential Customers in the Right Zone to Buy – SCCMH [Podcast 55]
Change vs Growth – SCCMH [Podcast 54]
Hidden Persuasion Wizard (Wizard Walk Through) – SCCMH [Podcast 53]
To watch more episodes Click Here!