A Note From Jim
Worrying vs. Doing
Spend less time worrying about stuff and more time doing. That's the mantra.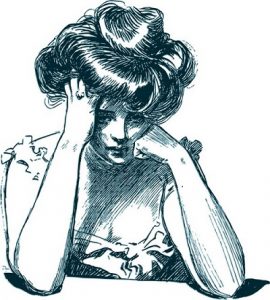 I remember on one of my favorite TV shows, "Gold Rush," one of the characters in the Klondike. He's a hardened "Viking" named Tony Beets. His motto is basically, "We can stand around all day talking about it, or we can just get it done!"
My take on that: Get clear on your end objective, have a basic plan, and get moving!
Suffer from Analysis paralysis? Break the paralysis with action – even small actions will do it.
Did something come up to temporarily block you? Attitude adjustment: "It's not the end… fix it, keep moving!"
Momentum is the key to overcoming paralysis. You can change direction easily with small course corrections if you are already moving. In a car you can pull on the wheel all you want. If the car isn't moving, you won't change position or direction in the least!
I think the key to success right now is to decrease the time between the decision to take action and actually taking the action. I'm not talking about blindly charging ahead. I'm talking about making a good decision or a non-emotional decision you know is the right one, and then decrease the time it takes to act on it. Put it into motion.
Once you know what you want, why you want it, believe you can have it, and know how you'll get it (a plan)… the ability to act quickly and decisively is the key to getting what you want.
🙂
Jim
---
Spotlight on the Jim Boat 9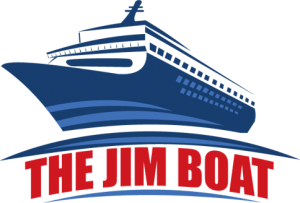 Did you suffer from Jim Boat 8 FOMO last November? Fear no more, we're setting sail again on Nov. 7th, and you'll want to make sure that YOU don't miss out AGAIN!
NOW is the time to get a great deal and take your business to the next level on the All-Inclusive JimBoat 9. You'll be amazed at how easy it is to make this a reality for YOU!
Get more information, see last year's video recap and sign up at the link below and we'll see you on the boat in November!
Click Here to Learn More and See the Video
---
Article of the Week
What stands between you and the success you want most with your online business?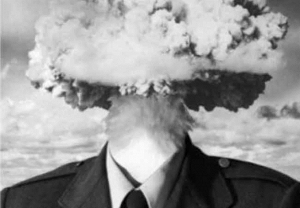 In truth, it can all change very quickly so that you are on the path to reaching your wildest dreams.
Really!
Read this article on the blog to find out how just one idea early on helped my sales skyrocket over 250% (and I'll share that idea with you, and how you can get more of them for yourself!)
---
The Jim Edwards Method Premium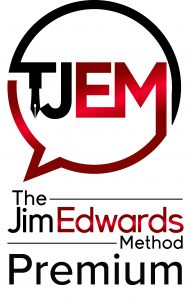 It's the best kept secret on the web! (Doors Are OPEN!)
The Jim Edwards Method Premium:
Get Instant Access to ALL My Personal Software, All My Personal Wizards, Over a Decade of Online Business Training AND Monthly Live Training with Q&A!
Right now you can get ALL my stuff for just $97 a month… or just $997 yearly.
Get all the details about how you can access my entire vault, all my wizards, and get a NEW, LIVE training from me every month for less per day than the cost of a small coffee at Starbucks.
We only open the doors to new members a few times a year. Then the door slams shut again because it's such an amazing value. Don't miss your chance to get in NOW!
---
Letting The Chickens Out with Jim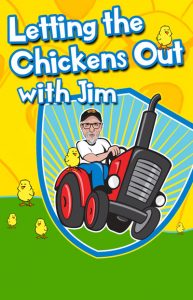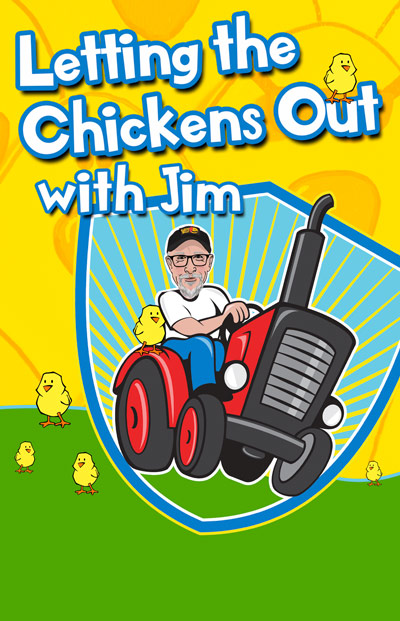 Every week Jim goes live on Facebook and posts his morning tips while letting the chickens out.
A place to use a hook headline you may never have even thought of…
Turn any piece of content into a sales making machine when you fly under people's anti-sales radar!
3 Keys to be an authentic thought leader… NOT a poser!
---
Sales Copywriting & Content Marketing Hacks Podcast Recap
We help entrepreneurs sell more with less effort and less stress… no matter what you sell! We cover topics on sales copy, content marketing, advertising, website sales letters, email marketing, headlines, ad writing and more.
WARNING: we are not here to teach copywriters the finer points of copywriting… we're here to make it easy for normal people to use words and pictures to make more sales and get results. And, we have a lot of fun doing it!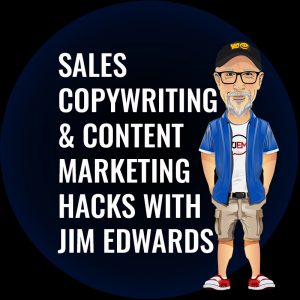 Speed Dating with Jim – SCCMH [Podcast 56]
Getting Potential Customers in the Right Zone to Buy – SCCMH [Podcast 55]
Change vs Growth – SCCMH [Podcast 54]
To watch more episodes Click Here!