A Note From Jim
"You can always edit a bad page. You can't edit a blank page."
– Jodi Picoult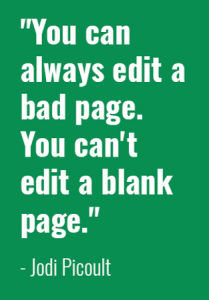 This quote is by Jodi Picoult from her teaching.
About Jodi Picoult:
She is a Harvard educated writer with 14 million books in print whose credits include writing the scripts for Wonder Woman for DC comics
The big idea here is whatever you're creating, you need to get your first draft done as fast as possible, and that's especially true for sales copy and content marketing pieces.
Here's how this applies to us and sales copywriting as well as content creation:
The longer you sit around struggling, the less likely you are to get anything done or even started.
So, let's put this into action:
Use templates and blueprints!
Follow the patterns that work
Once you get a first draft done, you can edit it — but you can't edit a blank page!
One more thing…
We did an entire training about how to use quotes to drive traffic, including a demo of the slick new wizard only available inside The Jim Edwards Method Premium! You can (and should) check it out here:
Learn more about The Jim Edwards Method Premium membership
🙂
Jim
---
The Jim Boat 9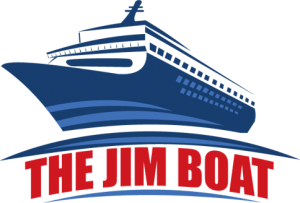 Did you suffer from Jim Boat 8 FOMO last November? Fear no more, we're setting sail again on Nov. 7th, and you'll want to make sure that YOU don't miss out AGAIN!
NOW is the time to get a great deal and take your business to the next level on the All-Inclusive Jim Boat 9. You'll be amazed at how easy it is to make this a reality for YOU!
Get more information, see last year's video recap and sign up at the link below and we'll see you on the boat in November!
Click Here to Learn More and See the Video
---
Article of the Week
Sometimes we get caught up the struggles we're facing and forget some key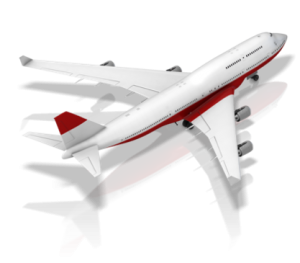 lessons that make all the difference in life and in business.
On a recent trip, I was reminded of 3 important reminders that changed everything.
I think you'll find them helpful too, especially when the going gets tough, as it sometimes will.
You'll see what I mean on the blog
---
Spotlight on Copywriting Secrets
Get Your FREE Copy NOW! 
How Everyone Can Use the Power of Words to Get More Clicks, Sales, and Profits…No Matter What You Sell or Who You Sell It To!
Nobody is born knowing how to sell. But the truth is, you can learn how to sell more . . . a LOT more . . . when you discover the right words that make people buy.
This book teaches you street-smart copywriting, which means how to get results right away. Bottom Line: If you want to make a lot more money, have a lot more time off, and enjoy a lot more freedom, then this book is for you!
---
Letting The Chickens Out with Jim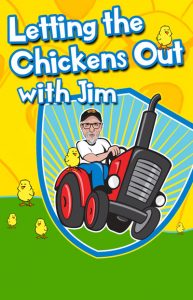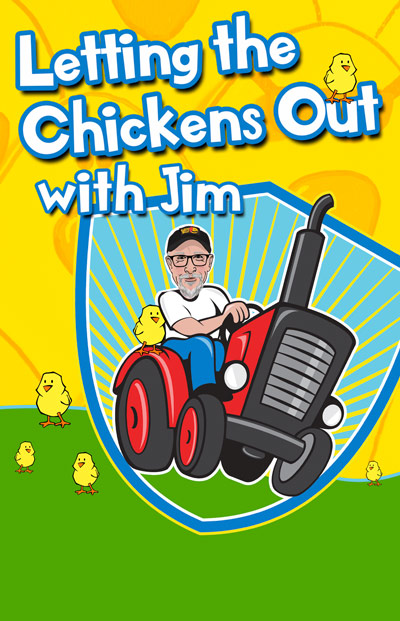 Every week Jim goes live on Facebook and posts his morning tips while letting the chickens out.
Best ways to create scarcity for an always-open offer…
"You can always edit a bad page. You can't edit a blank page."
How to sell a lot more of whatever you sell without morphing into a cheezy, sleazy, manipulative salesman…
---
Sales Copywriting & Content Marketing Hacks Podcast Recap
We help entrepreneurs sell more with less effort and less stress… no matter what you sell! We cover topics on sales copy, content marketing, advertising, website sales letters, email marketing, headlines, ad writing and more.
WARNING: we are not here to teach copywriters the finer points of copywriting… we're here to make it easy for normal people to use words and pictures to make more sales and get results. And, we have a lot of fun doing it!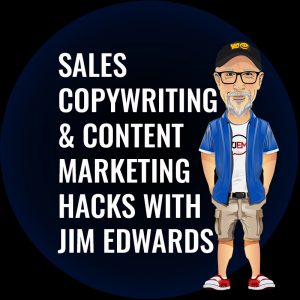 Speed Dating with Jim – SCCMH [Podcast 56]
Getting Potential Customers in the Right Zone to Buy – SCCMH [Podcast 55]
Change vs Growth – SCCMH [Podcast 54]
Hidden Persuasion Wizard (Wizard Walk Through) – SCCMH [Podcast 53]
Goals and Outcomes 2020 – SCCMH [Podcast 52]
Getting People to Buy – SCCMH [Podcast 51]
To watch more episodes Click Here!
---
Join us on Facebook • Instagram • Twitter • LinkedIn • Medium • Podcast