A Note From Jim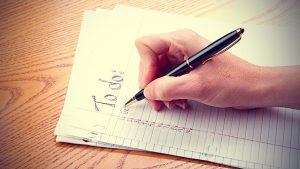 "If it is not on the LIST, it does not EXIST"
I learned this phrase from my coach, business partner, and friend, Stew Smith.
I met Stew back in 2014 when I signed up for his live fitness coaching… which meant he would send me evil workouts every week and my job was to do them.
Stew basically told me "Do what I tell you. Don't quit. You'll get results."
I took him at his word. I've grown, gotten in great shape and have pretty much stayed there with a few dings here and there.
I said something to Stew one time early on about all the good intentions of doing what he sent me along with MORE that I came up with for myself.
But I never seemed to get around to the extra PT (physical training) I set out for myself.
Stew told me "If it is not on the LIST, it does not EXIST!"
He went on to explain that whatever is on the list tends to get done…. but stuff that doesn't make it onto a list you're committed to completing rarely – if ever – gets done.
So, there's really a two-step process here.
Step 1 – If you want to get stuff done, put it on a list.
Step 2 – Commit to completing the items on the list.
I know it sounds simple – but how many things are hanging over your head right now that are undone?
Are they on a list? (Yes or no)
Are you committed to doing them? (Yes or no)
If you don't have 2 yeses here, then you're screwed… it's never getting done.

BONUS TIP:
Sometimes, even if you have a list AND you're committed to getting things done, they still don't get done.
A little trick I use (in fact, I used it today).
Take that item on your to-do list and block off an appointment on your calendar to take action during a specific time of day.
If the item on your to-do list is too big to fit in a block, then break it down into smaller steps that WILL fit into a time block on your calendar.
I suggest 60 minutes. (I know there are human behavior experts out there who say you should schedule in 22 minute intervals – screw them!) If it's important to get done, then bust your butt for an hour and then come up for air for 15 minutes and then get right back to it!
Schedule at least 5 of these sessions in a day to start knocking out that list. Oh, and if you have the excuse that you're busy (who isn't) here are some suggestions:
2 blocks in the morning when you get up earlier than you do now.
1 block at lunch time
1 bock in the afternoon
2 blocks when you get home and skip watching TV for 5 hours.
You'll be surprised at how fast you can get things done when you have a specific time to do them and a limit on the amount of time you allow yourself to spend.
TWO (2) phrases pretty much rule my life:
"Where there's a will, there's a way."
and
"If it is not on the LIST, it does not EXIST!"
So, get your list out and start getting stuff done!
Jim
---
The Jim Edwards Method Premium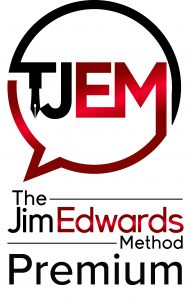 Get Instant Access to ALL My Personal Software, All My Personal Wizards, Over a Decade of Online Business Training AND Monthly Live Training with Q&A!
Right now, you can get ALL my stuff for just $97 a month… or just $997 yearly (excluding collaboration products).
Get all the details about how you can access my entire vault, all my wizards, and get a NEW, LIVE training from me every month for less per day than the cost of a small coffee at Starbucks.
Don't miss your chance to get in NOW!
---
Featured Article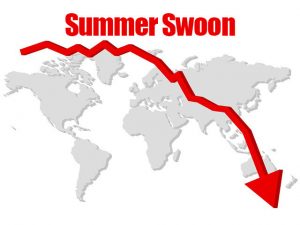 It's HOT and many are taking 'staycations' this year. What about you?
Here's some valuable summertime wisdom you can use amid the heat to be sure you recharge AND put your business on track no matter what, even during the 'Summer Swoon.'
Get this timeless wisdom now on the blog
---
Letting The Chickens Out with Jim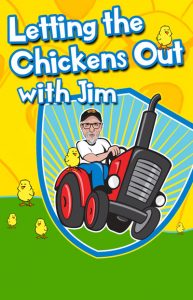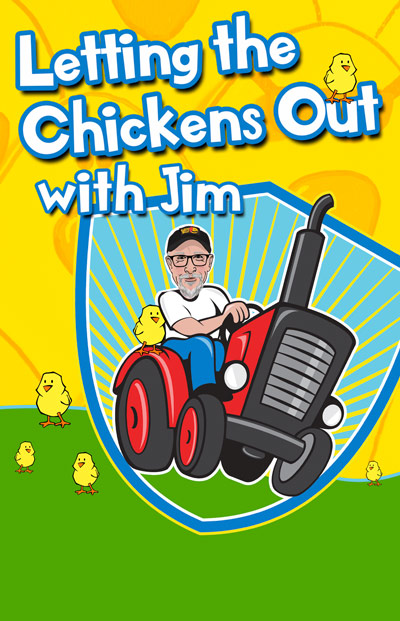 Every week Jim goes live on Facebook and posts his morning tips while letting the chickens out.
---
Hashtag Scraper
Let Hashtag Scraper find the perfectly targeted hashtags you need for Instagram, Twitter & FB… AND instantly eliminate hours of pain & mind-numbing research!
Search for the top hashtags in Instagram and Twitter
Find all the related hashtags easily
Copy the hashtags for easy pasting options
Find out how many posts are using the same hashtags
Get ready for an avalanche of targeted traffic from social media!
Claim your instant access to the FREE Hashtag Scraper software (works on both PC & MAC) here!
---

Sales Copywriting & Content Marketing Hacks Podcast Recap
We help entrepreneurs sell more with less effort and less stress… no matter what you sell! We cover topics on sales copy, content marketing, advertising, website sales letters, email marketing, headlines, ad writing and more.
WARNING: we are not here to teach copywriters the finer points of copywriting… we're here to make it easy for normal people to use words and pictures to make more sales and get results. And, we have a lot of fun doing it!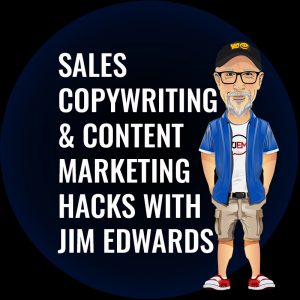 Daily bandwidth, Scheduling & Checklist Wizard – SCCMH [Podcast 71]
Diversity of Salescopy – SCCMH [Podcast 70]
Breaking News, Click Bait and Salescopy – SCCMH [Podcast 69]
To watch more episodes Click Here!
---
Join us on Facebook • Instagram • Twitter • LinkedIn • Medium • Podcast