A Note From Jim
The Tale Of Two Parties… Which One Are You Going To?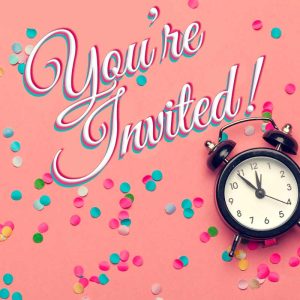 Let's say we want to invite somebody to a party.  
Scenario #1: The Standard Invitation
I call you up and say, "My buddy is having a party. They're going to have a barbecue; it's going to be awesome. They're going to have drinks; they're going to have volleyball on the beach. It's going to be tremendous. You can go to the party, just show up and tell them I sent you."
Second #2: The VIP Invitation
 I call you up and tell you, "My buddy is having a party this weekend. It's gonna be amazing. His parties are always incredible. They're going to have a band; they're going to have volleyball on the beach. They're going to have cool floats out on the water. They're gonna have all-you-can-eat barbecue, they're gonna have an open bar.
"Here's what I'm going to do. The day of the party I'm going to have hand delivered to you some really cool clothes. In fact, what's your t-shirt size? What's your significant other's t-shirt size because they can come too! I'll send some cool flip-flops, sunshades, and a hat too.
"Around noon, I'm going to come in one of those big limo buses with the leather seats and the bar in the back with video screens to pick you and your significant other up. Then we're going to cruise around. The party's actually going to start right there in the bus as we go around to pick everybody else up.. And then I'm going to personally take you to the party.
"I'm going to have my buddy, whose party it is, come on the bus and meet each of you individually first. Then we're all going to go into the party together. I am not going to leave your side until you tell me, 'Hey, you know what, Jim, I'm having a great time. I'm excited to be here. I've made some new friends. And I'm in the full swing of the party.'
"Then when the party is over, I'm going to pull up in the bus again. Everybody's going to load up. But we're not going to take you right home (unless you want to). I got a whole 'after party' plan where we're going to go and have even MORE fun.
"We're going to this bar where they let you throw hatchets at a bullseye. You can drink beer and throw hatchets until midnight if you want to. And then I'll take you home. And if you don't want to go to that, I'll pay for you to take an Uber home right there.
"Then, the next weekend, we're going to get together for a cookout to talk about how the party was and how we could make it better next time. And if you had any questions or anything, I'll answer all of those too."
Which of those two invitations would you want to accept?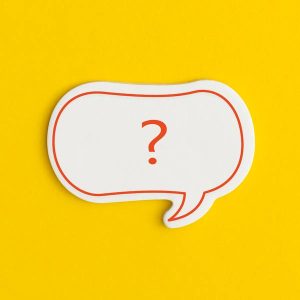 Would you pick the first one where I told you, "Hey, they're having a party, and you just show up"?  Or would you want to accept the second one where I detailed all the cool stuff we were going to do, how easy it was going to be to attend the party, and you would never feel alone or uncomfortable? (Where I was going to make it an awesome experience for you all the way around.)
Here's the point of this story…
You can have the greatest hook in the world and the greatest story in the world, but if your offer sucks, you're not going to sell very much. 
I was the number one affiliate for John Reese's original "Million-Dollar Day" launch. I was by far and away, the number one affiliate. I was responsible for a HUGE % of his sales that day. 
I was also the number one affiliate for when Russell sold his Traffic Secrets book. I think we sold somewhere north of 5,000 books. 
I was the number one affiliate for Ryan Deiss' Continuity Blueprint, for Yanik Silver's Maverick Newsletter launch, and for another thing that Yanik did with Dan Kennedy and Bill Glazer back in the day. 
I was the #1 affiliate for Carl Galetti's Internet Super Conference way back in 2003 when I had a TINY list of subscribers.
There's a reason for that. It's because I figured out a long time ago how to invite people to take action. 
So I want you to think about this.
The offer is actually an invitation. 
In the example above, what was the action I wanted somebody to take? Not only go to the party, but be excited to go to the party… and to want to bring a friend… and feel great while they were at the party.
I "future paced" them. Future paced means helping someone visualize and imagine what something's going to be like in the future to create a feeling of "I gotta do this" in their mind. 
That's the power of an amazing invitation. 
This isn't just for sales copy, either. You can do this with content to. 
If you view this as an invitation, while you're trying to convince, persuade, seduce people to take the action you want them to take, maybe you'll look at it a little bit differently and get better results.
Bottom line: stop thinking about what you want them to do, and invite them in a way that makes them want to do it.
By the way if you want help creating better invitations, you can grab your copy of Copywriting Secrets for free at https://copywritingsecrets.com, all I ask is you pay a small shipping and handling fee.

---
Featured Article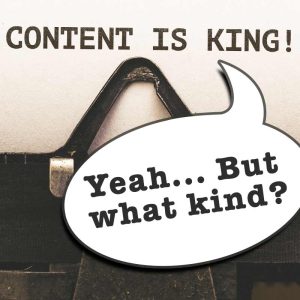 What is the message of your content and how do you convey it? 
The most obvious message lives inside the moral of your content. What is the point of the article, listicle, FB live, quote card, or any other content? 
A lot of people put a whole bunch of content out there just for the sake of doing it. All that does is add to the noise. To use content effectively, you should always have a moral – a point. 
And that moral or point needs to flow very, very smoothly into your call to action. 
This Specific Type Of Content Built An Empire That's Lasted Over 20 Years
---

---
Weekly Content Round Up
Join Jim as he goes live on Facebook and shares valuable nuggets of information with his followers.
Copywriting Secrets – Still Chugging Along
Over the Horizon – Jim and Stew Show
How many hours a week do you work? – FB Question 
Short Staffed – Facebook Funny
A Hook For Your Book – Jim and Dean Show
---
Sales Copywriting & Content Marketing Hacks Podcast Recap
We help entrepreneurs sell more with less effort and less stress… no matter what you sell! We cover topics on sales copy, content marketing, advertising, website sales letters, email marketing, headlines, ad writing and more.
WARNING: we are not here to teach copywriters the finer points of copywriting… we're here to make it easy for normal people to use words and pictures to make more sales and get results. And, we have a lot of fun doing it!
Are You Strategic with your Consistent Content? – SCCMH [Podcast 160]
Build a List or a Tribe? – SCCMH [Podcast 159]
Case Studies and Testimonials for Your Business – SCCMH [Podcast 158]
Don't Skip Creativity Day – SCCMH [Podcast 157]
Spring Training for Your Business – SCCMH [Podcast 156]
Five Words with Jim Edwards That Will Change Your Life – SCCMH [Podcast 155]
To watch more episodes Click Here!
---
Facebook • Instagram • Twitter • LinkedIn • Pinterest • Medium • Podcast • TikTok