A Note From Jim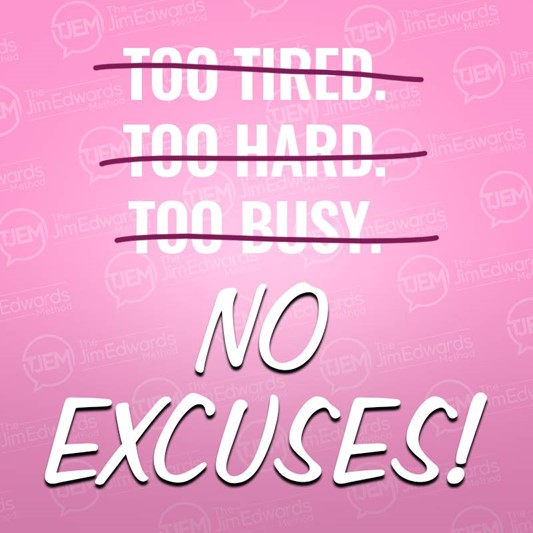 If An 11 Year Old Can Do This…
We recently completed the 7 Day Write Your Book Challenge (congrats to everyone who finished!).
We had people from all over the globe join us from countless countries and backgrounds.
The premise was simple: do what I tell you and within a week your book will be complete and published.
One of the participants stood out above all the rest. Her name is Stella, and she's 11 years old.
Stella is the same age as my grandson… and she's written a book!
She didn't just think about it… wish for it… worry over it… or any of the other things adults do.
Stella DID IT… and now it's done.
She's created a cool book aimed at her target audience (teenage girls) and has big plans for the future.
One thing she mentioned is that she plans to leverage the fact that she wrote a book to help her get into a good college in a few years. (This young lady is obviously a planner and a DOer!)
So, here's the lesson: be like Stella.
Take action on your plans and good ideas. See them through to the end.
I see big things in the future for Stella… and I see big things in the future for YOU too if you'll take action (no matter what your plans).
In the immortal words of Larry the Cable Guy "Git 'er done!"

---
Featured Article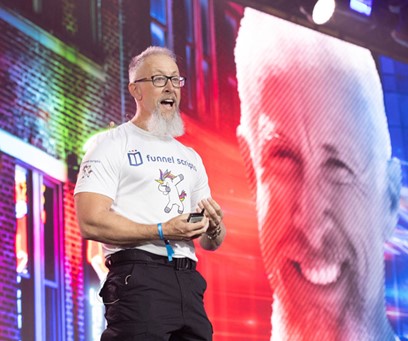 One of the amazing benefits of live events is meeting new people. You never know when you're going meet someone that will end up being your friend for LIFE!
This is one of the top reasons I try to attend live events like Funnel Hacking Live and why I created the Jim Boat. You're guaranteed to meet and connect with people from these events that you would never come in contact within your everyday life.
Read this article about how attending a live even changed my life
---
7 Day Ebook V3.0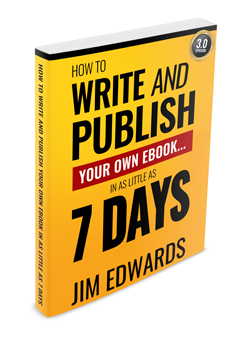 We have officially released VERSION 3.0 of the "7 Day Ebook"!
"7 Day Ebook" Ver 3.0 is fully updated… contains all new material… and reveals all the latest techniques, tools, and tips from my over two decades of experience in entrepreneurial publishing.
PLUS: You can get your hands on this amazing "7 Day Ebook" Ver 3.0 training for LESS than what others paid for it way back in 2001!
If you ever thought "I should write a book or ebook." Or "I'd love to set up one of those book funnels everyone is always talking about."… then THIS is exactly what you're looking for!
Claim your copy of the new, updated, and amazing "How To Write And Publish Your Own Outrageously Profitable Ebook… In As Little As 7 Days" Ver 3.0 right now!
---
Letting The Chickens Out with Jim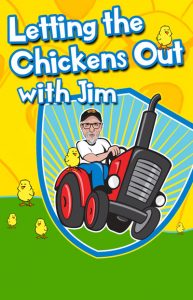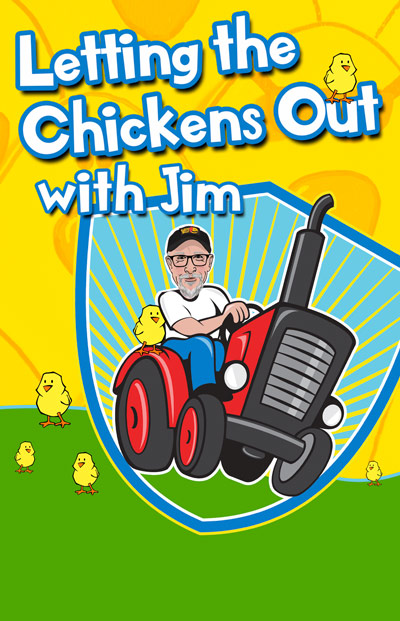 Every week Jim goes live on Facebook and posts his morning tips while letting the chickens out.
It's all mental…. Yep, even the stuff you think isn't!
The best book anyone can write… especially if you don't think you're an expert!
How long does your book have to be to be a "real" book?
What makes a book a "real" book?
---
Sales Copywriting & Content Marketing Hacks Podcast Recap
We help entrepreneurs sell more with less effort and less stress… no matter what you sell! We cover topics on sales copy, content marketing, advertising, website sales letters, email marketing, headlines, ad writing and more.
WARNING: we are not here to teach copywriters the finer points of copywriting… we're here to make it easy for normal people to use words and pictures to make more sales and get results. And, we have a lot of fun doing it!
Top Ways to Grow Your Business (Slow and Steady or 10x Overnight?) – SCCMH [Podcast 117]
Making Killer One Time Offers and Product Descriptions – SCCMH [Podcast 116]
Failures and Success in Business – The Natural Progression – SCCMH [Podcast 115]
Do You Suffer from Imposter Syndrome? – SCCMH [Podcast 114]
Increasing Sales in the Digital Marketing Space – SCCMH [Podcast 113]
To watch more episodes Click Here!
---
 Facebook • Instagram • Twitter • LinkedIn • Pinterest • Medium • Podcast