A Note From Jim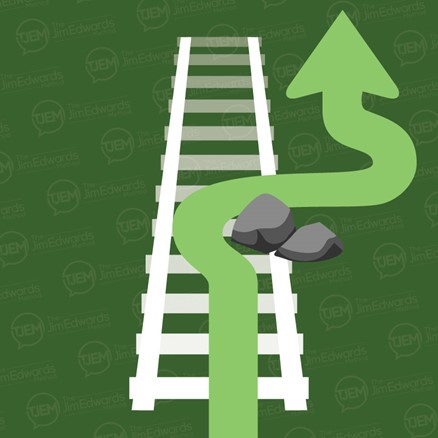 When something suddenly happens to throw your plans out of whack, here's what to do…
Stuff happens to throw you off track all the time… weekly… daily… even hourly!
We all get off track it's a fact of life, but you don't have to get sabotaged forever.
Most people get off track and never get back on track.
So, if you want to know how to get back on track in any area of life, here are some secrets for you:
Secret #1 – What Is the Immediate "stop The Bleeding" action needed right now?
The first thing to do is to figure out how to stop getting MORE off track.
STOP doing whatever is taking you off course and see if you can get back on track quickly. Sometimes just recognizing you're off track, taking a 10-minute break, and getting back to it is enough.
Other times it takes some real effort to stop whatever it is… but stop it you must!
Get the situation back under control or at lease back to a "neutral" position so you're not doing additional damage.
Secret #2 – What Happened?
Next, take a clinical view of what happened.
What circumstances arose to create the situation that got you off track in the first place.
Are they a one-off, or do you need to do some serious rethinking of your team, circumstances, attitude, or actions?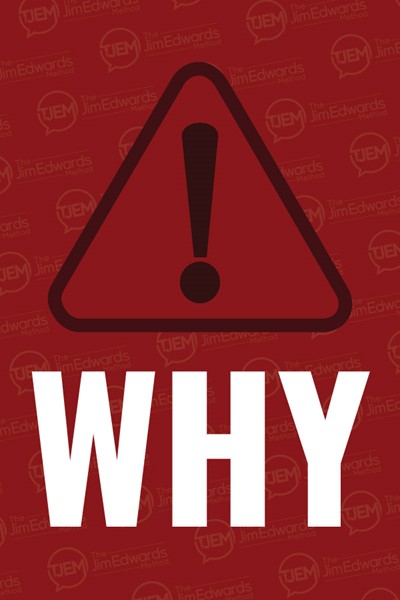 Secret #3 – Be Careful About Asking WHY Questions
Try to avoid asking WHY something happened at the beginning of this process.
Once you have all the facts and you've stopped the negative effects of being off track, then ask why… but not before.
Why questions can put you into an endless loop of non-productive blame or investigation. Avoid this at all costs and let cooler heads prevail.
Secret #4 – What is the long-term fix to keep this from happening again?
In the end, what's most important is keeping this situation from arising again in the first place.
What changes need to get made to keep you on track with anything from fitness to finances to business?
Bottom Line: Make sure you react correctly the next time you realize you're off track so you can avoid letting a temporary roadblock turn into a long term calamity.
Are you off track right now? Then use what you've just learned to get back on track immediately!
Jim
---
Featured Article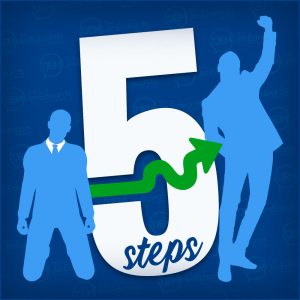 Does it feel like a struggle to get what you REALLY want?
Why do some people always seem to hit their goals?
If you've had enough of struggling and want to crack the code for getting what you want faster and more predictably, then read my latest blog article NOW!
Click here to get my 5-Step proven success method
---
The Jim Edwards Method Premium
It's the best kept secret on the web!
Get Instant Access to ALL My Personal Software, All My Personal Wizards, Over a Decade of Online Business Training AND Monthly Live Training with Q&A!
Right now you can get ALL my amazing tools for just $97 a month… or just $997 yearly.
Get all the details about how you can access my entire vault, all my wizards, and get a NEW, LIVE training from me every month for less per day than the cost of a small coffee at Starbucks.
We only open the doors to new members a few times a year. Then the door slams shut again because it's such an amazing value. Don't miss your chance to get in NOW!
---
Letting The Chickens Out with Jim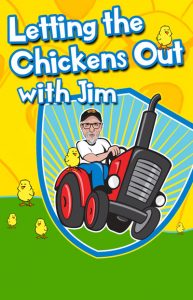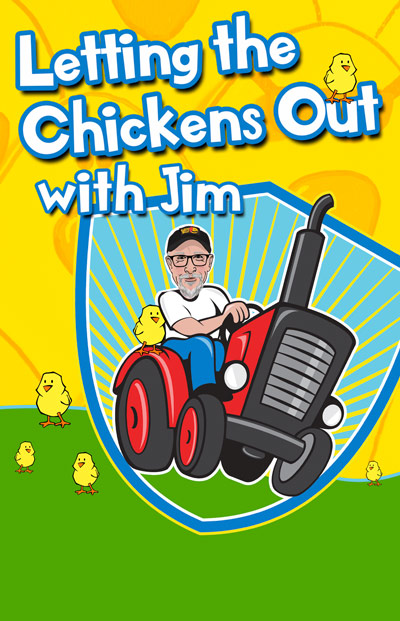 Every week Jim goes live on Facebook and posts his morning tips while letting the chickens out.
Do the rules apply equally to everyone?
Want balance? You gotta have this…
What if I had to start building a list from scratch?
---
Sales Copywriting & Content Marketing Hacks Podcast Recap
We help entrepreneurs sell more with less effort and less stress… no matter what you sell! We cover topics on sales copy, content marketing, advertising, website sales letters, email marketing, headlines, ad writing and more.
WARNING: we are not here to teach copywriters the finer points of copywriting… we're here to make it easy for normal people to use words and pictures to make more sales and get results. And, we have a lot of fun doing it!
It Does Not Have to be Perfect – Just Good – SCCMH [Podcast 103]
Business Reset – You Might Need a Reset IF… – SCCMH [Podcast 102]
Being More Concise With Sales Copy – SCCMH [Podcast 101]
Build a Movement – Secrets to Help Your Business Go Viral – SCCMH [Podcast 100]
How to Make Content that Hooks and Sells! TJEMP – SCCMH [Podcast 99]
To watch more episodes Click Here!
---
 Facebook • Instagram • Twitter • LinkedIn • Pinterest • Medium • Podcast