A Note From Jim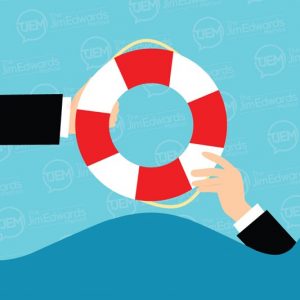 In Times Of Crisis…
In times of crisis (like we're in now) people want something very specific.
If you give it to them, you're the big winner.
What is this magic ingredient?
You.
Specifically YOU on a white horse riding to the rescue.
Whether it's in business… personal life… financial… spiritual… you name it – when there's a crisis people are looking for the person on the white horse.
The knight in shining armor coming to save the day.
The person they can trust… the person who says "I have the answer you need. Come follow me!"
Be that trustworthy person who leads by example and provides the answers.
The crazier the world gets, the more the world needs YOU!
Jim
---
Featured Article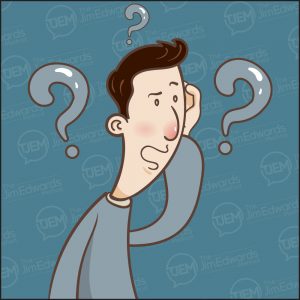 We've all had our fair share of experiences in day-to-day life with someone being or acting like an idiot, online and in person. It doesn't get any easier when you're an entrepreneur… especially when you have a help desk to monitor.
So, what do you do when someone is being an idiot online or in your help desk? Personally, I have used a simple 3-step approach to help navigate these tricky waters for many years that has proven to be successful.
My approach may surprise you.
Let me show you my simple 3-step approach
---
"How To Write & Publish Your Own Ebook… In As Little As 7 Days" Ver 3.0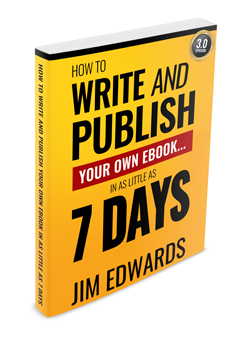 We've just released the ALL-NEW and updated version of "How To Write and Publish Your Own Ebook In As Little As 7 Days" Version 3.0
This is our THIRD major update and upgrade in the last 20 years.
We've added all new training and expanded our methods to include:
NINE (9) ways to have your first, or next, ebook done by next Friday!
NEW ways to take virtually any credit card on the planet
THREE (3) New and updated software wizards to make life even easier
How to create irresistible offers for your own ebooks
… and so much more!!
Your purchase of 7 Day Ebook also gets you a FREE ticket to my LIVE 7 Day "Your Book Challenge" on June 7-14 where I'll walk you through the entire process of creating your first or next book or ebook LIVE!
---
Letting The Chickens Out with Jim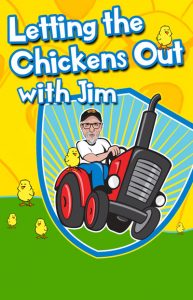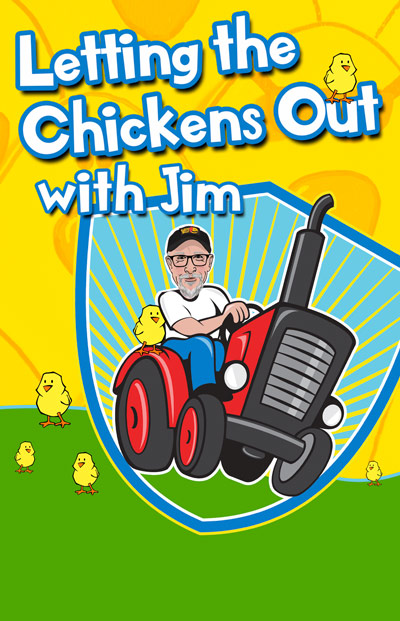 Every week Jim goes live on Facebook and posts his morning tips while letting the chickens out.
The #1 thing every entrepreneur needs to grow your business…
Many people go their whole lives avoiding this…
Your F factor… it's why stuff doesn't get done when you want…
Do you wanna "get lucky" tonight?
---

---
Sales Copywriting & Content Marketing Hacks Podcast Recap
We help entrepreneurs sell more with less effort and less stress… no matter what you sell! We cover topics on sales copy, content marketing, advertising, website sales letters, email marketing, headlines, ad writing and more.
WARNING: we are not here to teach copywriters the finer points of copywriting… we're here to make it easy for normal people to use words and pictures to make more sales and get results. And, we have a lot of fun doing it!
Haters Gonna Hate – How to Deal With Negative Comments / Feedback in Business – SCCMH [Podcast 111]
What Makes YOU the Expert – SCCMH [Podcast 110]
Storytelling and Adding Stories to Sales Copy Writing – SCCMH [Podcast 109]
Avoid Roadblocks That Can Crush Your Business – SCCMH [Podcast 108]
Facebook Jail (Again) & Burnout Recovery Tips (part 2) – SCCMH [Podcast 107]
To watch more episodes Click Here!
---
 Facebook • Instagram • Twitter • LinkedIn • Pinterest • Medium • Podcast