A Note From Jim
If you want to make something happen in your business, get into motion.
"Move it or lose it" is the theme this week!
Jim
What Happened?
I posted another quick and fun Lessons with Jim video (just 2:30 minutes) that's a must see if you want to know the secret to getting blog followers who will keep coming back for more. (Be sure and watch the super fun bonus tip at approximately 1:15 minutes in)
Click Here to watch this <3 video
Spotlight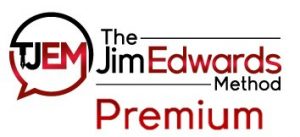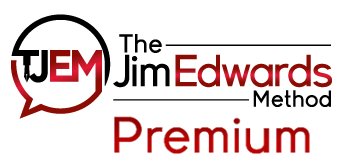 Do you feel like you've been wasting time trying to re-invent the wheel (and not getting the results you want) with your online business? Stop the madness and get instant access to online business software and live monthly training (not to mention an amazing archive reference vault) you need to grow your business and bring in more sales FAST!
That's what The Jim Edwards Method Premium membership is all about, and don't delay, since you won't be able to get in for much longer! (No foolin')
Can you really afford NOT to be a member of this crazy valuable community?
Get details here:
https://thejimedwardsmethod.com/premium/
What Now?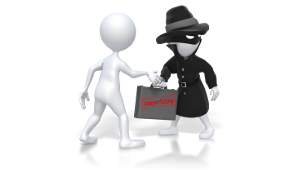 Get in on the next LIVE session in the all new kick-butt webinar series that shows you exactly how to dramatically increase sales with THE most important skill you can learn. You're getting an outrageous value with this 6-sessions masterclass
It's not too late to join us for part 5 coming up TODAY Wednesday, May 16 at 1PM EDT!
"Copywriting Secrets" Master Class

The Insider's Guide to Finding The Right Words That Make People Buy From You… No Matter What You Sell!
Get all the details and reserve your spot HERE:
https://thejimedwardsmethod.com/copywriting-secrets-master-class/
Don't miss this breakthrough MasterClass that will finally show you how to put the power of Copywriting Secrets to work in YOUR business once and for all… no matter WHAT you sell or WHO you sell it to.
If you're already a member of The Jim Edwards Method Premium level, you can log in here and access the previous sessions immediately and join us for all the remaining live sessions too!