A Note From Jim
The #1 Shortcut For Building A Huge List and a Rabid Tribe Of Rabid Followers & Fans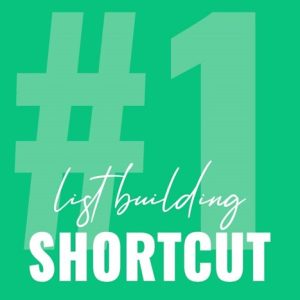 Having your own book makes list building a LOT easier (not to mention it builds a tribe that hangs on your every word).
If you're a speaker, trainer, coach, or professional, you need to have your own book and use it to build your list. Why? Because if you don't have a list or a tribe of followers, you don't have a real business! You're just moving from promotion to promotion like a snake oil salesman in the old west moving from town to town (one step ahead of the posse). 
Having your own book spells the difference between success and failure for any business, in both the short and long term – especially when it comes to list building.
Here are some groups of people who should definitely move heaven and earth to get their own book done ASAP and start leveraging it to build a tribe.
Where are you on the list?
# 1 – Speakers
Use your book for instant credibility with meeting planners and others who can book you to speak. Also, your own book makes a PERFECT premium to drive back-of-the-room sales!
How does your own book help speakers build a list? People have to give you their contact information because they want a copy of your book! 
# 2 – Coaches
Use your book for instant credibility when meeting potential coaching clients. 
In their eyes you must be the expert because "you wrote the book on it!"
How does your own book help coaches build a list? People read your book and join your tribe for more coaching (group / one-on-one) in the future! 
# 3 – Trainers
Use your book as the basis for your live or remote training… it's literally the "textbook" for any training, masterminds, or one-on-one sessions you do.
How does your own book help trainers build a list? If you're going to teach from the book, they must give up their contact information to get a copy of the book! You can use your book to set up an online funnel to get paid customers into your tribe to pay you for additional training! 
# 4 – Professionals Of All Shapes and Sizes
Use your book to build your tribe by leveraging it to generate more leads in your local market!
Differentiating yourself in the eyes of potential customers is very difficult when they see you as "just another X."
When you have your own book you won't have this problem because that book instantly puts you head and shoulders above every one of your competitors. 
People will climb all over themselves to join your tribe and get on your list because you're a breath of fresh air (and even a local celebrity)!
In fact, here's a list of just some of the people who could use their own book right now to start building a list and a tribe!
Real estate agents
Financial Planners
Attorneys
Accountants
Doctors
Dentists
Plumbers
Builders
Contractors
Therapists
Psychologists / Psychiatrists
Plastic Surgeons
Tour Operators 
Anyone who wants more leads and sales
Group # 5 – YOU!
Use your own book for instant credibility (not matter what you sell)…
Enjoy instant celebrity (online or offline)…
Experience massive self-confidence (hey, you wrote the book on it)…
Gain instant separation from your competitors (they don't have a book)! 
Bottom Line: Get your own book done as fast as possible if you want a bigger list and a rabid tribe of followers and fans!
By the way, I can show you step by step exactly HOW to be the author of your own, real, unique book that makes building a list and growing your tribe easier than anything else you could do! 
I'll show you NINE (9) ways to have your own book done and published by this time next week… or faster! (Oh, and EIGHT of those ways have NOTHING to do with sitting down and typing your book out at the keyboard from scratch! I guarantee there's at least one way for you to get your book done by next week that works for you, your schedule, and your lifestyle 😉!)
You can get it here: https://7DayEbook.com

---
Featured Article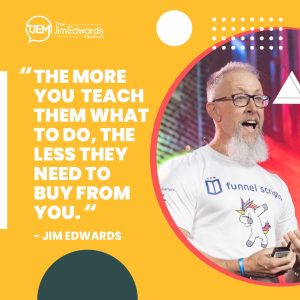 Last week I kicked the hornet's nest unintentionally and stirred up my subscriber base like I've not done in a while.
Here's what happened…
We posted this quote card up on social media, my blog, and several other places.
Needless to say, people started freaking out a little bit. Why?
Because it's…
See how I kicked the hornet's nest
---
"I've learned more, and taken more action, than in anything else I've done."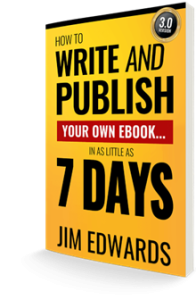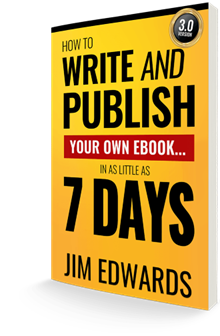 I absolutely loved this training. I've spent a LOT of money that I couldn't afford to spend on internet training and ebook info, and marketing, and NONE of what I've done has been so specific, clear, and helpful as this has been. 
Your class gave us ways to easily determine the direction we wanted to go in; to organize our thoughts and writing in such a way as to make the creation of the eBook itself REALLY simple; and to get it up online with a minimum of fuss. 
In other words, I've learned more, and taken more action, than in anything else I've done. I was able to take a book that I've been trying to write for several years (and gotten nowhere with!), and, by working thru the process you teach in this course, break it down into manageable bits. In fact, it became so manageable that I ended up with a series of books planned, rather than one ginormous one.
– Marie Angeli
---
Weekly Content Round Up
Join Jim as he goes live on Facebook and shares valuable nuggets of information with his followers.
Deep Dive Into What's New – Jim and Stew Show
If an 11-year-old can do it, what's your excuse?
A Hook For Your Book – Jim and Dean Show
Start Up Stories – Jim and Stew Show
---
Sales Copywriting & Content Marketing Hacks Podcast Recap
We help entrepreneurs sell more with less effort and less stress… no matter what you sell! We cover topics on sales copy, content marketing, advertising, website sales letters, email marketing, headlines, ad writing and more.
WARNING: we are not here to teach copywriters the finer points of copywriting… we're here to make it easy for normal people to use words and pictures to make more sales and get results. And, we have a lot of fun doing it!
Case Studies and Testimonials for Your Business – SCCMH [Podcast 158]
Don't Skip Creativity Day – SCCMH [Podcast 157]
Spring Training for Your Business – SCCMH [Podcast 156]
Five Words with Jim Edwards That Will Change Your Life – SCCMH [Podcast 155]
The Fastest Ways to Make Content – SCCMH [Podcast 154]
Is Email Marketing Dead? – SCCMH [Podcast 153]
To watch more episodes Click Here!
---
Facebook • Instagram • Twitter • LinkedIn • Pinterest • Medium • Podcast • TikTok